3 Steps to Dreaming with Impeccable Precision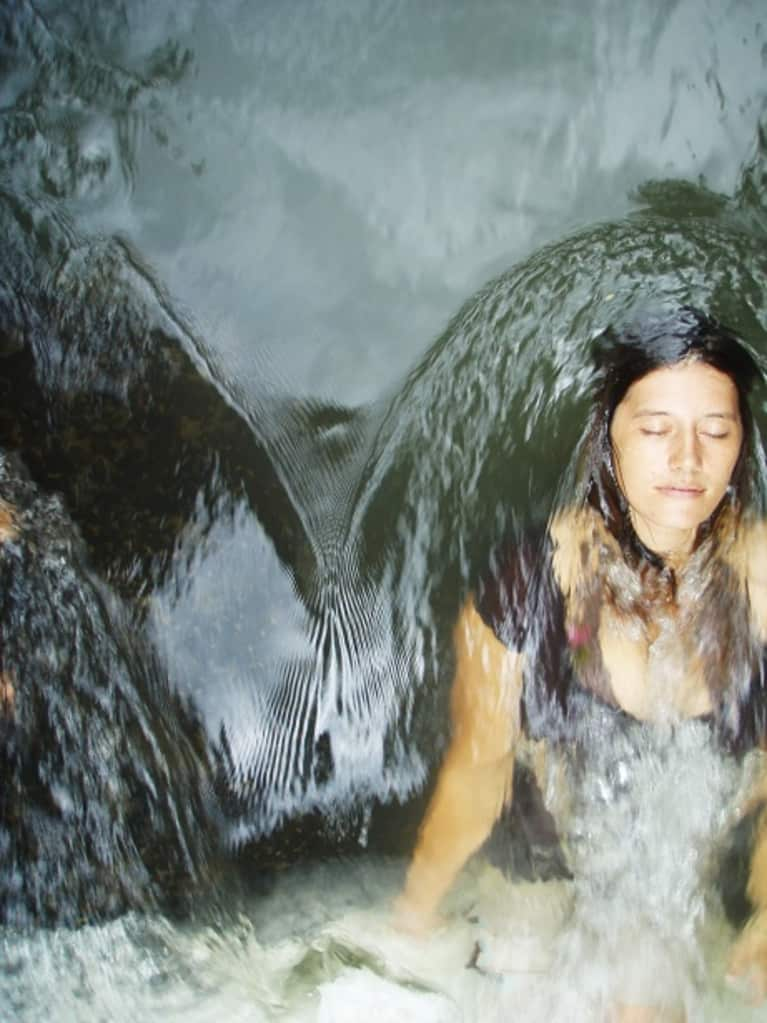 There's an infinite amount of possibilities for your life. I once saw myself as a wildlife ranger in Africa. My mind saw visions of me as aid-doctor- working-in-developing countries, then marine biologist, yoga guru and even famous health-specialist-extraordinaire. My perfect man (I even had a list of his attributes) and I would travel the world with our children, nomads of life.
In my dreams.
Of course I've been none of these things. However there's a beauty to my life that makes me sigh with deep appreciation. It doesn't fit in with my mind fantasy, but that's what makes it real and lush.
It's a fine art to be able to assimilate our endless stream of desires into our most powerful and meaningful participation on the earth plane. If we don't, we end up mentally floating from dream to dream, always envisioning lush green pastures beyond our own lot.
There's fanciful dreaming and then there's REAL DREAMING. The real work is all about expanding into more of who you are and from this place, contributing in a way that is significant to others. It's about jumping onto those opportunities that have your name engraved upon them with holy ink, letting secondary opportunities float right on by for other souls to seek.
So how do we recognise and then magnetise those opportunities that light us up and beam out our best work?
1. Dream fully and completely
You can dream from a full or deficient state.
A full state is where you know whatever you do in the true expression of you will be perfect. Here you know "I am whole" and "I am worthy", enabling whatever you achieve in life to become a peaceful act.
Deficiency is always seeking to achieve more and prove yourself to those real or make-believe critics. If only I had that piece of paper to prove how good I was. If only I was a doctor as well as a health coach or a writer as well as a singer. Whatever it is, there will always be something else you need to do when you feel you're deficient.
I like to think that when you dream fully, you dream in motion. You're less about end-of-the-line outcomes and more about the moment-by-moment dreaming participation. This is where you feel inspired by the work you do or the work you're about to embark upon and you see this as living your dreams. If you died tomorrow, you would still feel fulfilled.
2. Anchor into a place of natural alignment with your deepest nature
You can't know your real dreams without some clarity and calm. Endless mind chatter and a kaleidoscope of potential desires will guide you away from your most powerful dreaming state.
Centering allows you to expand and reach for higher goals.
Centering is as simple as letting go, feeling your feet firmly planted on the ground and resting with your awareness completely in the present moment.
The HeartMath Institute tells us that the electromagnetic field of our own heart is a self- organising vortex, one that becomes more coherent the closer you get to its centre.
As you align and ground within your own heart, your energy implodes, creating ideas and opportunities that weren't available to you in an incoherent state. When you align with the opportunities closest to your deepest nature, you accelerate your creation process.
When you are centred within your heart and your mind is calm, your creativity will be boundless.
3. Make peace with life as it flows to you
When our mind is locked into a non-negotiable, non-flexible outcome, we lose the beauty available to us.
Life unfolds with a wisdom that our mind can't always comprehend. The experience that flows to us in any given moment is the most precious opportunity for love, completely unique to you. No other experience, whether in the fantasy of your mind or via comparing yourself with another, will provide as much richness and potential for growth as what is right in front of you.
Life is a humbling experience indeed. Sometimes we wonder how we ended up where we are, with our partners, children, career and homes but the truth is that we are HERE. When you learn to lay to rest your fanciful desires and tend the soil of your own creation, life harmonises within your heart.
As you let go of your fantasies, it is natural to feel grief. What you're really letting go of is a bunch of ideas that made you feel grand, worthy, loved and safe. Life is now helping you to LIVE in a grand, worthy, loved and safe way but also in a real way, with real dreams and experiences.
Whatever life brings to you, there is always opportunity for you to spin your straw into gold. Within the matrix of your world, there is a unique fusion of your potent inner desires with a ready and ripe universe of creation. Find this sweet spot and you will realise that you already hear the beating drums of your calling. They've been with you all along. From this place you learn to be more perceiving of the opportunities that flow into your life, choosing the right ones for you with impeccable precision.