5 Tips to Bust Through Your Fears
March 26, 2012 — 15:10 PM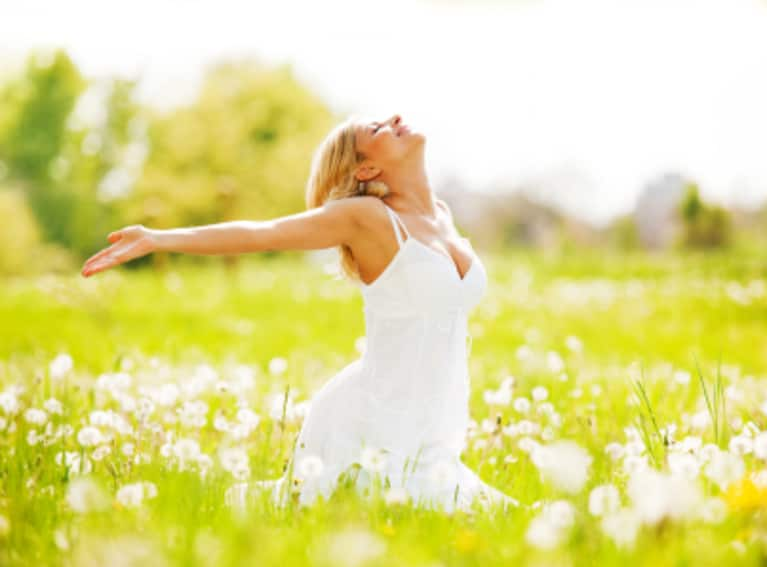 The average person thinks about twelve thousand thoughts per day. That little voice, often called the ego, can be engaged in non-stop mental chatter that's often centered around fear. This mental chatter inside our heads is often the number one reason we don't take chances and do the things we really want to do in life.
The good news is that we have complete control over what we think. Rather than choosing negative thoughts and being fearful, we can choose positive thoughts and loving intentions. The practice of this will generate tremendous results in your life.
I've gone through major transitions in my life, leaving a career I hated, overcoming depression, food addictions, drug addictions, and bad relationships to become a happy person who now chooses love over fear. If you feel trapped in life ask yourself what are you afraid of? Chances are fear is holding you back. Here are 5 tips to help you bust through fear.
1. Recognize the voice in your head. The first step is to recognize that little voice is just a "little" voice. It is not real, and does not need to control you. Most of the time when that voice flairs up it is because we are on the brink of greatness. Allow yourself to hear the voice but don't buy into its manipulative ways.
2. Take a mini-me retreat. Make sure you are spending time doing what you love every day. The more time we spend focusing on activities that we love, and spending time with people who make us feel good, the less loud the voice can be. In this process of treating yourself well say to yourself, "I am worth it and I love myself, fear you don't belong here." Why does this work? Because where there is light, the darkness cannot come in.
3. Surround yourself with fearless people. Jack Canfield says you are the sum of the five people you hang out with most. Are you closest friends positive, supportive, and happy? Or are they negative, judgmental and miserable. Choose friends that are lovers not haters and you will find yourself feeling more empowered to accomplish your goals and leave fear behind.
4. Don't listen to others. When you have a big dream, it's very easy for others to find faults in it. You might hear things like, "Oh that won't work," or "You can't afford that" -- but tune it out. Don't let other people's opinions affect your vision.
5. Stop worrying. Worrying doesn't get you anywhere. Allow yourself to only hold space for positive thoughts and focus on what you want.
If you live in Portland, Oregon you can check my upcoming workshop and lecture on "Clear Your Fear"!