Top Questions Asked by New Yoga Teachers: Part I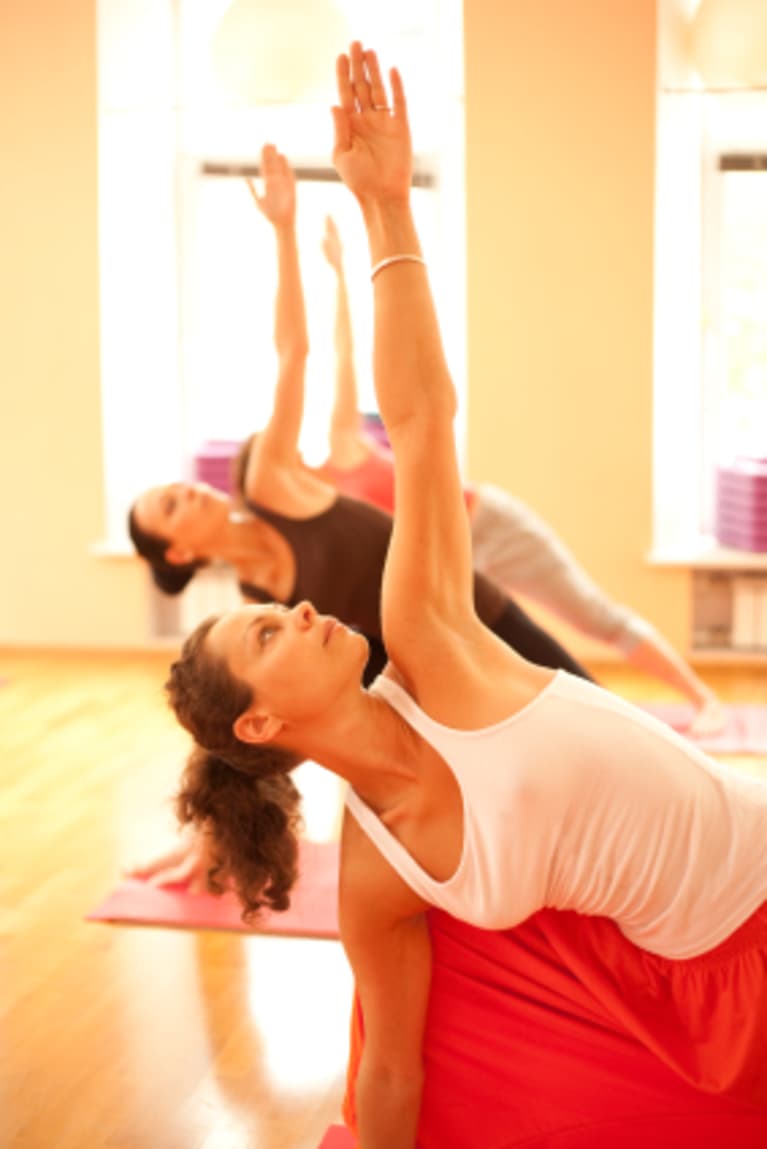 I love working with new yoga teachers. I remember when I was in teacher training, everything was so new and unknown. It was helpful to spend time with teachers who were out there, doing what I wanted to do, so I could ask them all sorts of questions. One of my favorite things to do now is work with teachers as part of Teacher Training programs and when they enroll in my Bare Bones Yoga Teacher Mentorship Program.
Through these meetings, I've developed a short list of some of the top questions that new teachers ask about teaching. In Part 1 of this two-part article, I share them here as maybe you've got some of these questions too. If you have one you don't see listed, feel free to add a comment at the end of the article.
How soon after I graduate from teacher training should I start teaching yoga?
You should start teaching right away. The longer you wait, the more resistance you'll build up around teaching. You'll think you're not ready, you'll obsess over a sequence, you'll worry about not be qualified enough and all sorts of things that will stand in the way of teaching. If you don't have a paid gig, start teaching your friends. Even if it's one friend a week, set a regular appointment to teach. Hold yourself accountable for showing up and teaching to that person. If you can set up a weekly free class with friends or at your job, even better. Just do something.
How do I set a rate for my classes? 
I talk at length about this in one of my Bare Bones Yoga Teacher Mentorship Modules. Many studios will have a set rate for teachers. This means that there's really no negotiating with them. If this is the case, you need to decide if the teaching job is worth it from other perspectives outside of revenue. Some studio owners will be open to negotiating a rate and/ or the basis of the rate (flat rate or variable, depending on number of students in class).
You also need to have a sense of your worth as a teacher, which in part, is determined by your experience. Experience is worth more to studio owners because it shows that you have been in the trenches and are able to handle a wider variety of students and teaching scenarios. The kind of training you have, depth of training, hours of training and the recognition of your teacher training program to the studio owner may all be part of what you consider to be part of your worth as a teacher.
You need to have an idea of what the local market is bearing as reimbursement rates for yoga teachers. This data is a little harder to get because there's no database that will show you rates for yoga teachers. You can try to ask teachers you know for a range rather than asking them, "What do you get paid?" but you may or may not get answers. Generally speaking, teachers are paid between $30 and $75 a class but this is a very general range and may not apply to teaching in non-studio locations and to teachers who have more experience.
Before you contact the studio owner, know the rate you want. Know the leeway (up or down, although 'down' is usually the only one you'll need to be concerned with) that you're willing to concede. If it ends up that you can't agree on terms but it still is a good opportunity or connection, ask if you can be on their substitute list. If not, keep them in mind for the future. You never know in the future, if things change, they may reach out to you.
Also, remember: as a newer teacher, your main objective is to start getting out there. This doesn't mean you don't need to look at the financial aspect of each teaching opportunity, but it means you have to remember that getting into the studio is the main goal.
Do I need a yoga resume in order to apply for a teaching job?
Yes. It should be a separate document and not an email blurb you send (although you may create a marketing blurb for a studio website, but this is completely different from your resume). It should include your training, a statement about the school that certified you (with dates of attendance) and your experience. It should include your 'real life experience' in the corporate world as well, but it needs to be slanted towards yoga teaching skills. For instance, do you conduct conferences and do public speaking? This is a skill that can be applied to yoga. Don't have any teaching experience yet? That's ok. Highlight your training experience.
When you meet with a studio owner or any client that might hire you, give them a hard copy of your resume, your certificate from the school you attended, a copy of your insurance document and a copy of your Yoga Alliance card (see related question in Part two next week).
How many classes a day should I be teaching? 
This is an individual question. If you are teaching full-time as a profession and as a main source of income, then the number of classes you should be teaching is directly related to how much revenue you need to bring in, in order to cover your living costs, savings and other line items (like retirement savings and insurance). If you are teaching as a side endeavor, in addition to working full-time in another profession or if you are teaching and are not employed elsewhere full-time and you have another source of income (from a partner, for instance), your requirements will be different.
If you're not sure how to determine your revenue needs, check out my Mentorship Module on "Starting your Yoga-Preneurship."
How do I know what sequence to use when teaching classes?
Some training programs will review each pose as part of a standard sequence. This allows teachers to graduate ready to go, having learned the poses as part of a particular flow. Other training programs teach poses, without providing a particular sequence or may do so later on in the training, once all the poses are reviewed.
If you attend a training that does not leave you with an actual sequence, take the time to create one and use that for your first year of teaching. Do not spend an hour before each class making up a new sequence. This is exhausting work and will only leave you nervous before each class, fearful that you'll forget the sequence from class to class. Decide on one sequence and learn it well. This will leave you available to deal with the plethora of other variables that are certain to come up during each class.
In Part II of this article, we'll look at the use of music in classes, insurance issues and Yoga Alliance, ideas on how to find a teaching gig, assisting students, asking about injuries and, the most popular question of all: "How do I know when I'm ready to teach?" The answer may surprise you.