6 Tips for Physical, Mental & Emotional Flexibility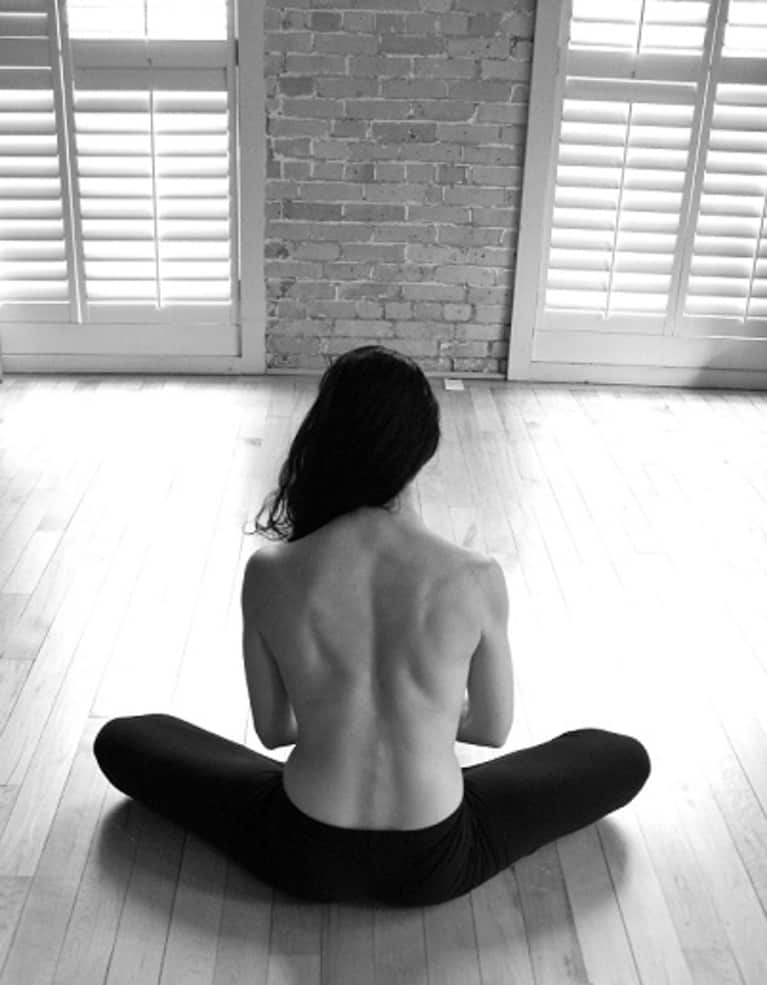 Usually we think of flexibility as being something that is achieved on the physical level alone. There is something, however, to be said about living a 'flexible' life. That is, being mentally and emotionally flexible.
Mentally we can become less judgmental and emotionally less uptight. In addition to the physical practice of the yoga postures (asanas), there are many things that go along with it. What you think, read and eat can help take your flexibility to another level.
The popular saying, "Yoga off the Mat" says a lot. These 6 tips will enhance not only your physical flexibility, but your mental and emotional dexterity.
1. Meditate Often and Read Less
Yoga Master Yogananda Paramahansa used to say meditate more and read less. If you know the book Autobiography of a Yogi, you are already familiar with him. What he meant was reading too many sources clutters the mind and creates confusion. He didn't say don't read, but become more selective. Others such as Swami Sivananda and Dipa Ma (a Burmese Buddhist nun) have also said the same thing.
Meditation along with deeper breathing elicits both physical and mental relaxation. During meditation the heart slows down, the body relaxes and the mind goes inside. Jon Kabat-Zin is an American teacher who focuses on meditation for stress reduction and healing the mind. It makes sense that more relaxed you become the more you will have loose muscles to work with.
2. Warm Epson Salt Baths
The good-old fashioned Epson salt bath still beats the test over most of the products on the market today. It might not be the sexiest, but it is consists of everything natural and pure. Coming from the minerals in the water it is great for relieving stress. Soaking in a warm bath for 15 to 20 minutes removes toxins in the muscles and eases strains and bruises.
3. Use Tiger Balm
Provided you can stand the odor and don't mind smelling this is a good remedy to keep your muscles pliable. For years, I used it before my practice. I rubbed it on my back and inner knees. The medicinal benefits pre-heated my skin helping it to stretch into lotus and other knee bearing postures. I have recommended this to lots of people including my husband's mother who was having trouble with her shoulders. The aroma of the balm also has a nice soothing effect.
4. Practice Savasana and Sleep Naked!
The resting pose called savasana (known as the corpse pose) is a great pose for deep relaxation. While many people think it is easy, BKS Iyengar (The Tree of Yoga) once said it is one of most the difficult postures to do. His relaxation was known to go as far reaching as being able to see his own skeleton!
Some of the benefits include: 1) The heart and head are horizontal, which elicits a feeling of rest, 2) the cartilage between the vertebrae expands while resting, and 3) you learn how to practice nirdoha (a Sanskrit word meaning to turn away from externals and the senses). Try practising the resting pose at least once a day for 5 to 10 minutes.
Letting your skin breathe is another good way to relax physically. Without being restricted from either tight pants or shirts, the fibers of your muscles can extend and soften. Sleep naked!
5. Eat Right and Well
While many yoga practitioners are not strict vegetarians or vegans it is understood that meat makes the muscles tight. The Ashtanga Guru Shri K. Pattabhi Jois always maintained that meat makes you stiff. This might be the result of meant not being properly absorbed by the body. In fact, you don't have to a vegetarian to be low in B12 (an important vitamin that helps develop red blood cells). Studies have shown that due to fermentation in the liver and spleen there is some speculation that meat causes arthritis and rheumatism.
Generally, eating right and well gives not just your body the right vitamins, but also your brain. If you are taking less meat the concern will be in getting enough B12. Dishes with quinoa and other sources high protein are the answer to staying healthy.
6. Glucosamine for Your Joints
And last but not least, many people who face knee pain, injury or discomfort have found support by taking glucosamine. Having taught students with knee injuries as well as operations and having suffered with problems myself, glucosamine is a great source in helping the joints to loosen. Just beware that it does not reduce the pain, but supports degeneration of the cartilage of the tendons and ligaments.
First used on animals to treat hip dysplasia, it has been taken as a non-vitamin supplement. It is mostly advised for recovery from injuries and surgery. But before you jump to the pharmacy, check with your family doctor if it's right for you. Of note, it is often found in sports drinks and cosmetics! Check out more on Glucosamine here.