5 Ways to Change Your Kitchen and Your Diet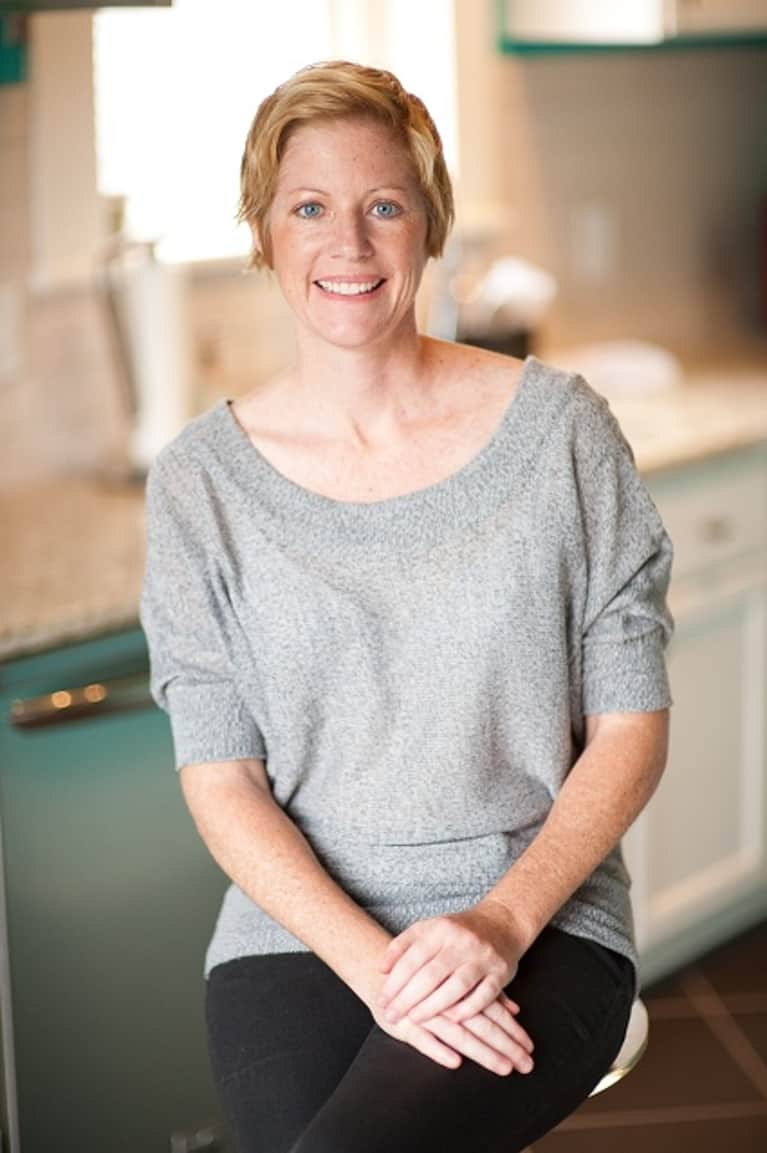 Our diet generally stems from our eating patterns that have been in place for most of our lives. It takes more than a desire or intention to change life-long patterns. While we must approach change from the inside through our thoughts and intentions, we must also make changes from the outside. Making changes to our environment is one of the best ways to do this.
As a feng shui consultant, I've seen a lot of kitchens. Your kitchen says everything about your health. Our home, generally speaking, reflects our mind body and spirit. The kitchen is that part that represents our nurturing or 'nutrioning' ourselves. Each time I step into a client's kitchen who is trying to lose weight or change her diet, it is apparent. Oftentimes, the paint color is undesirable, there is kitty litter lurking, the counters are stacked up with clutter, and there is no place to sit down to eat. It is an unpleasant room in which to be, let alone properly digest food.
One of the big culprits of losing weight or changing to a healthier diet is transitioning from eating out to eating in. Spending too much time in the kitchen is not the problem… It's not spending enough time in the kitchen. It is so easy to just pick up a quick meal or heat up a meal of processed food than spending time in your kitchen to cook a wholesome meal. That is, unless, you have a kitchen you enjoy being in. In order to eat healthier, you must love your kitchen. Here are some ways to do just that:
1. Change Colors – Color can greatly affect our energy, metabolism, mood, and digestion. Take an objective look at the color of your kitchen walls. Do you like the color? Could the color be improved? Does it stimulate you, calm you, or make you want to leave the room. Generally speaking, greens and reds are good colors for kitchens and dining rooms. Bright yellow, gold, brown, or muddy colors can leave an ick feeling with our digestion. But, most importantly, it needs to be color that you love, maybe even a bit appetizing!
2. Reduce Clutter – Clutter is stagnant energy and extra weight on our body is stagnant energy. There is a direct correlation. The kitchen often ends up being a major clutter zone for mail and stacks of paper. This can quickly lead to a desire to not even go into the kitchen. Notice what your body does and where your body wants to go. If you notice it averting the kitchen, then there is probably clutter lurking somewhere.
3. Clean Out Cabinets – Even if the clutter is not sitting out in the open, your subconscious mind knows its lurking in the cabinets. I find a lot of people have a hard time letting go of Tupperware containers or other kitchen oddities. While these items seem so benign, they can weigh on our subconscious mind preventing us from spending time in the kitchen.
4. Clean out Refrigerator and Pantry – This is a no-brainer, but had to be mentioned. Start with a clean food slate. Remove all food items that are not consistent with your new diet, your new life. Easy. Done.
5. Spice it Up – I'm not talking about cardamom and ginger, but that's not a bad idea either. I'm talking about the overall feel of the kitchen. Once you've cleared out all things that no longer resonate with the new you, then it's time to add a few items that do. For example, add a piece of kitchen art. Art is like subliminal messages.You could have art of healthy foods or art that includes positive affirmations, like "Live, Love, Laugh." Add a candle, a healthy cookbook, a juicer or a spice rack. Fresh fruit and flowers are always a nice touch too.
And, under no circumstances, are you to have the kitty litter in the kitchen. This is a completely different stage of digestion. Don't confuse the body!