Dwyane Wade: Yoga & Juice Make Me Better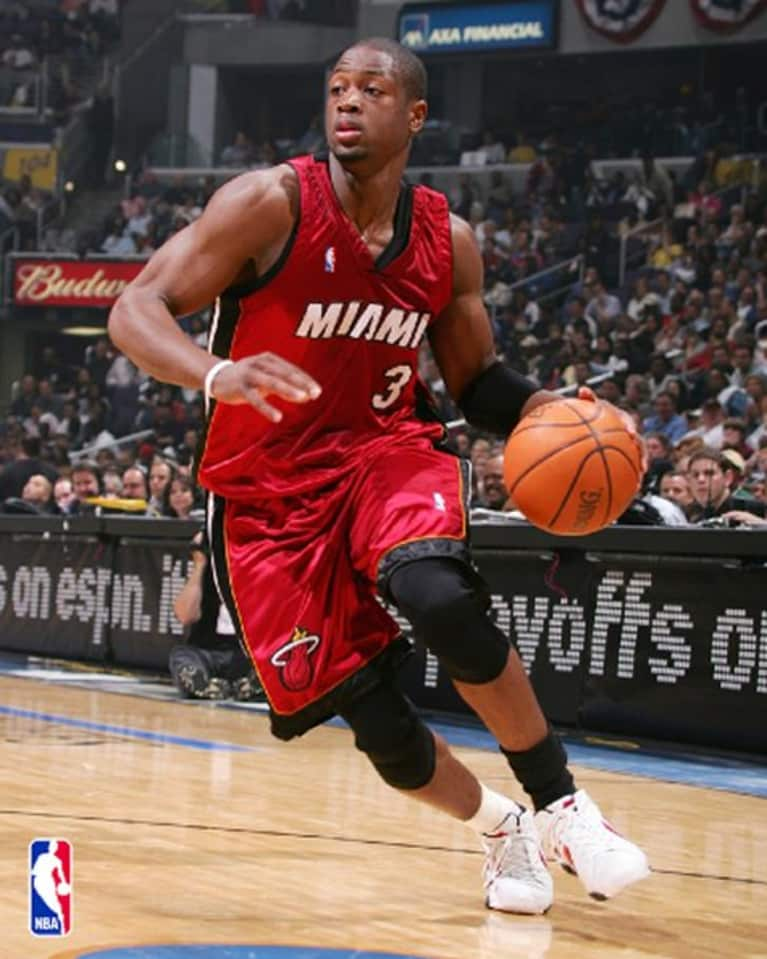 LeBron James said yoga was the secret to his endurance and now his teammate, NBA star Dwyane Wade is hitting the mat!
The WSJ reports that Dwyane is now practicing yoga, Pilates, and even juicing!
Wade who is 30, said he started practicing yoga during the NBA lockout:
"The lockout meant I was working out with a different trainer, and he introduced me to different types of workouts that I didn't even know my body needed, like yoga."
"I have tight hips and I felt I needed to loosen up and be more flexible as I got older.... Just basic yoga—I wasn't ready for the hot stuff. Yoga is a totally different way of stretching and really challenging."
Dwyane's least favorite pose:
"I struggle with tree pose... I feel so discombobulated when I do that pose. My balance is all off. I definitely don't feel the athleticism I normally do when I try to do that pose."
"I really felt the Pilates loosen up my muscles... I recall making a move, and the basketball ended up on my foot and I almost did a split on the ball. Normally, that's a groin pull, but I bounced back."
The WSJ goes on to say that Wade hated vegetables until this past year but is now juicing:
"I hated all of them," he says. But "I knew it would help me in the long run both mentally and physically" to start eating them. His solution was to have his personal chef turn them into juice.... He now starts the day with a juice that might include celery, carrots and beets. Namaste to that!
As a former college basketball player, I LOVE that we're seeing more pros hitting the mat!
Namaste to that!
image via