7 Fresh Ideas to Fit Fitness Into Your Busy Day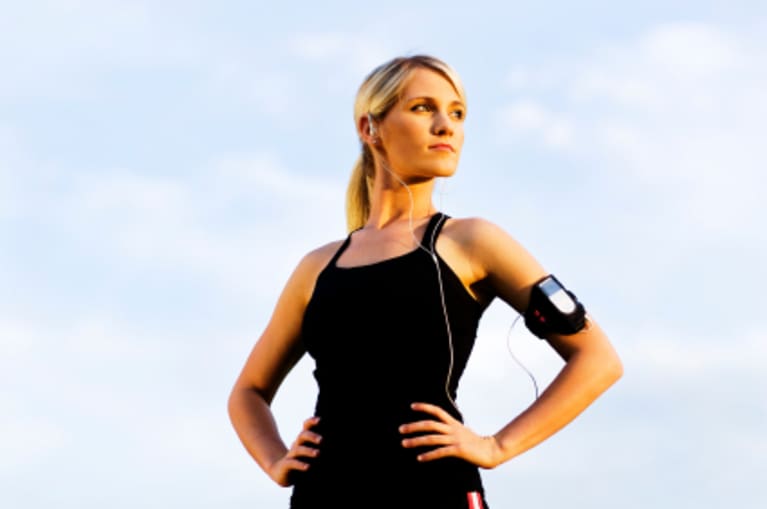 Maybe it's not just drizzling, but pouring with rain on Monday morning when you get out of bed early for your run. On Tuesday, a dental appointment means you miss yoga class. Wednesday you get stuck with a client and again miss yoga! On Thursday your squash buddy has a new date so the game is out; Friday night it's too cold to go out dancing so you're snuggled up on the couch with your favourite person instead. Thank goodness for the weekend to exercise, right? Or... maybe not! Saturday, your Zumba instructor's on holiday, so no class, and on Sunday, family come by just as you're loading on that new workout dvd...
Whilst these may sound like excuses, life can and often seems to get in the way of best-laid plans. Not just for exercise... think of how many times you've had to re-schedule a trip or maybe turn down a job offer because other things had to take priority. One of the most beautiful things about life, though, is that not getting something makes us realise how important it really is to us. So if your week of exercise sometimes is as thwarted as the above, here are seven fresh ideas to help you "fit" it in!
1. Monday. Pouring with rain? Pop on your favorite soundtrack and dance your socks off indoors. Shaking up your routine like this re-boots your imagination and opens you up to new opportunities for the week ahead- in fact, it could even be called Neurobics, one of many activities that promote a fit and flexible brain as well as body, according to Lawrence C. Katz, Ph.D., a professor of neurobiology at Duke University Medical Center.
2. Tuesday. Waiting, seated, for an appointment can be tedious, but remembering how important strong core muscles are for balance, total body strength and protection from injury, chair based exercise can be extremely effective! Here are two easy strengthening moves, whether you're sitting in the car at traffic lights or in a waiting room...
First, "switch on your core" by becoming aware of your tummy muscles, straightening your seated posture, and sitting with knees together with feet flat on the floor. Now try:
Pelvic Floor Lifts: clench the muscles as if you're trying not to wee, hold for 5 seconds then release. Repeat 10 times.
Mini-tummy tighteners: Lift one leg off the floor (and thigh off the seat), keeping tummy muscles tight. Hold for ten seconds, then swap legs. This is a great little move for a tighter, more toned lower tummy!
3. Wednesday. Are you workdays less than predictable? Take a leaf out of celebrity coach Cheryl Richardson's fitness book -- who was inspired by the doyenne of life-improvement herself, Louise Hay. Both keep mini-trampettes in their office cupboards to bounce on for exercise between clients! Even simpler, here's a secret weapon I tell my clients to keep in their desk drawer or even handbag: a skipping rope. If the day's sunny you can take it outside for the added feel-good factor. Prepare to say goodbye to the workout blues if you arrive home too late; both skipping and bouncing are great cardiovascular activities and reduce stress, too.
4. Thursday. If your regular co-player is less than committed, enlist in a new sport which takes more than two. You'll make new friends and tone new muscles, plus you'll never be left stranded for a game again. Your previous game buddy could join the team too, at a commitment level that's right for them.
5. Friday. A cute idea to add fitness to a lazy night in is to set ad-break challenges. For example, every time a beer ad comes on, the last person to notice has to give 5 push ups! Make it naughty fun by stripping off each exercise. (Added toning tip: mix up strength moves, like lunges and squats, with cardio moves like jumping jacks and hi-kicks for a total-body workout)
6. Saturday. If your instructor loves holidays more than their classes, why not get your own trainer who'll be there to work out at times that suit you? If you workout with friends in a small group sessions, not only will the cost be on par with what you'd be paying for a class anyway, but you'll have a circle of friends possibly up for extra sessions where you all guide each other. It's not just personal training available one-on-one too; you can book private yoga sessions, dance classes, zumba, or marathon training!
7. Sunday. When family or friends drop by unexpectedly, it can prove a chance to exercise with the whole family somewhere new. You could see it as a lovely way to encourage non-active family members to get out and get moving, or tell them that anyone who doesn't choose to join you, can choose an activity they like to do themselves at that time!