4 Ways to Mindfully Savor Spring Showers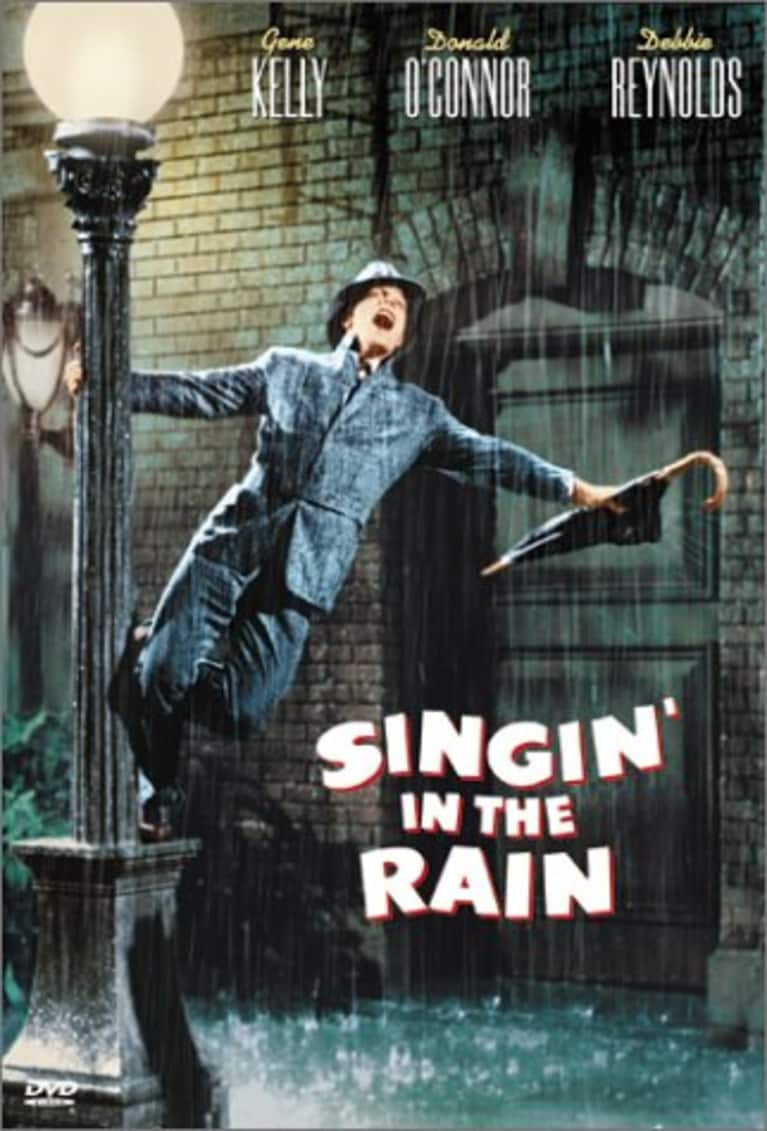 Spring is just around the corner which means rain, rain, beautiful rain! And while the adage "April showers bring May flowers" implies those downpours and drizzles are merely a means to a pretty end, rain can fuel deeply spiritual -- and surprisingly tangible -- positive outcomes. Here are four easy ways that don't take a whole lot of effort (or cash!), but will fill your soul cup to the brim.
1. Splish Splash. Start with the obvious! Let your hair down, bust out your finest pair of galoshes, stylin' rain hat or umbrella, and slosh like a wild child. Jump in the juiciest puddles. Stamp your feet. Make a mess. Taste the rain on your face. Find the muckiest trailside mudpie you can and plant your dirty boot mark in it. You'll feel like a kid again: free! Exhilarated! Don't be shy -- you'll quite likely be alone, as most grownups get skittish and take cover when heavy clouds roll in. After you've let loose, slow down. Consciously take a moment to really feel the rain, smell the rain...to just be. You, outside, literally showered and wrapped in Mama Earth's glory. Appreciate the moment through the temporality of each droplet. Splish splashing in the rain is a great way to unwind, engage fully in the moment, tickle your inner child, and physically put things in perspective: it really is all just a drop in the bucket. Don't sweat the small stuff...and bask in the grandeur of the big picture.
2. Catch and Release. Put out your biggest, sturdiest containers and catch as much beautiful fresh water as you can. If you're really keen, buy a rain barrel to grab and store even more. Water overuse is a serious environmental issue, and the stuff is literally falling -- for free! -- from the sky. Use the water you catch for indoor planters, cleaning or even your kettle (just be sure those containers were spic and span before setting them outside!) Rain catching doesn't only lower your water footprint and help the environment -- it'll cut your utility bill too. Win-win!
3. Make a Masterpiece. A rain painting is an easy to make, one of a kind piece you'll love watching take shape. Center a sheet of thick paper on a plastic crafting board (or plastic bag that fits completely under the paper, lying flat). Sprinkle some dry tempera paint on the paper. Colors and quantity are up to you, but best results are generally achieved when the paint is applied thinly, over the majority of blank paper space. Place the crafting board and paper outside where the rain is able to make contact, step back, and watch your masterpiece come to life! Raindrops hitting the dry paint will turn it liquid, and begin binding it to your paper almost immediately. No two rain showers are exactly alike, which means, each painting you make will be unique and special -- just like you! Bring your piece inside before it gets too wet, then touch up or style further with paintbrushes or toothpicks. Hang your rain paintings as art or use your beautified pages as stationary.
4. Meditate. Powerful, sharp, gentle or soft, rain is always a symphony. Open your ears, open your window (if possible!) and open your mind. Symbolically, spiritually and literally, rain is nature's master cleanser, and greatest gift.  So take it. Take a window seat. If you're game, take a meditation cushion to your hooded veranda or porch. Really adventurous? Go outside and take in the droplets in the wide open air (this video proves it's possible in even the heaviest downpour!) Settle into your meditation posture, quiet your mind and listen. Observe your breath. Allow the falling rain to soften all of the external noise in the world and in your soul. Outside or in, meditating in the rain is one of those rarest of occasions when the sounds all around you are organic, pure and have the potential to harmonize, profoundly with your inner OM.
This Spring, as the deep thunder begins to roll, or you hear that telltale pitter patter on the windowpane, get ready to indulge, have fun and make the very mindful most of the season's finest gift! Rain's not just for singin' in anymore.