Raw Confessions of a Kitchen Klutz (Bonus: Raw Vegan Cheesecake Recipe!)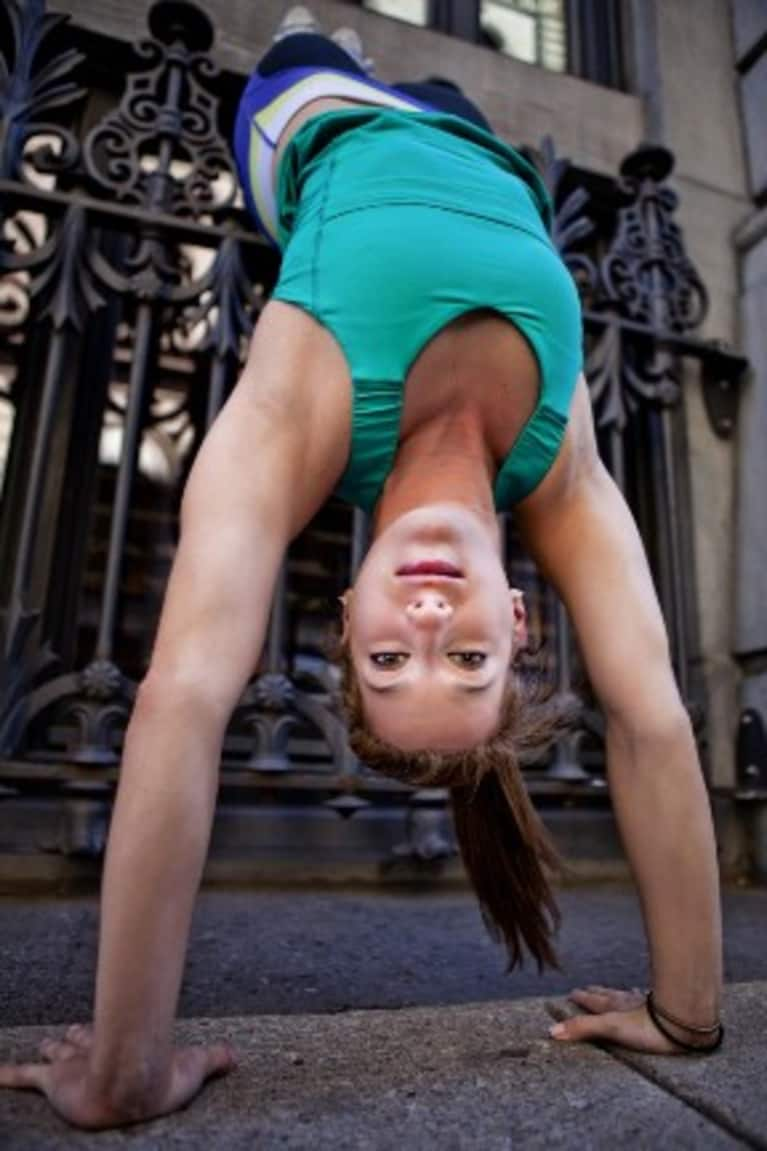 I hate baking. It has too many rules. It requires math. When I see the words "in a spring-form pan..." on a recipe my immediate gut reaction is spring for the door. I had seen pictures of raw treats that looked edible. This intrigued me. I just assumed though that raw food would be an even more intricate process than baked -- I mean its raw and its square -- how is that even possible?! I stayed away.
Two-weeks ago when my mom asked me to look after her house while she was on vacation, I found myself trying to postpone working without any of my usual toys. Going through facebook I saw a vegan friend's page and meandered my way toward her blog. I had romantically fantasized about her raw deserts in the past, but always quickly snapped out of it, deciding that any baked goods that didn't involve baking, sugar or butter were not worth an inevitable disaster. Well, that day, finding myself in a kitchen with varying degrees of food processor and enough counter space to have a slumber party on, I felt inspired to try a new form of procrastination -- go grocery shopping for food I had no clue where to find, use pantry power tools I had never plugged in, and attempt something raw.
I decided to try Apple Crumb first. I already knew a reliable place to buy apples. I headed to the fruit store. Once home, I followed most of the recipe's instructions except swapped out agave for maple syrup -- I am Canadian after all. I poured everything into a bowl. It looked amazing. It tasted sweet, tart and just like pie. I'm probably hallucinating I thought. I called my sister over to try it out. She did. It was real!
The pie triumph gave me so much confidence in my skills as a vegan master unbaker that I decided to take a plunge -- raw vegan cheesecake! Concept: absurd. Back to the local fruiterie I marched, somewhat hoping they would not stock the foreign items on my list. When unsweetened coconut wasn't stocked, I could just leave defeated with a well I tried attitude, forget the whole thing ever happened and continue my life as someone who is a decent cook but doesn't dabble in deserts. Again, I was wrong. They did have coconut flakes, and coconut meat, and coconut oil. Back in the kitchen for a second time I skeptically followed a vegan desert recipe (without actually measuring anything out). It was so simple. I threw a whole bunch of stuff in a blender and made a freaking cheesecake! It set in the fridge overnight and I had it for breaky the next morning. Guess what? It was delicious! I'm hooked.
Raw vegan deserts are fun, easy and pretty guilt free, unless you're me and you eat ¾ of an apple pie in one sitting and a whole cheesecake the next day. So there it is: my raw admission of a kitchen klutz's experience with vegan deserts. Go forth foodies and not-bake!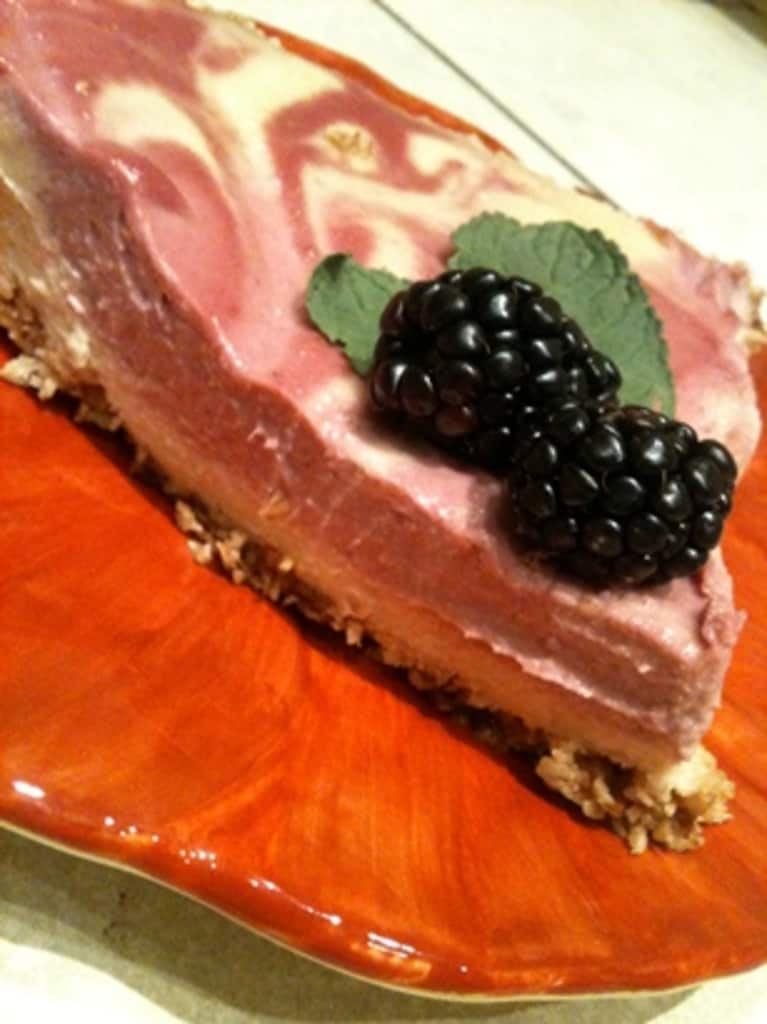 2 cups of dried shredded coconut flakes (sugar free)
1 cup of pitted dates
½ cup of water
2.5 cups of cashews
Juice of 3 lemons
½ cup of young Thai coconut meat
½ cup of coconut oil (which actually comes in a jar and is a wax consistency)
½ cup of honey
A splash of water here and there to help the blending
A couple of handfuls of raspberries (although I'm sure ANY berry would rock!)
How the magic happens:
In a very powerful blender or a vitamixer, blend the dates with the water until it turns into a pasty/gross watery clumpy texture. Throw it in a bowl and stir in the coconut flakes until evenly combined. Pat this into a pie dish like you're making a sandcastle.
For the filling, combine all the ingredients except the raspberries until the texture is like a thick cream. (If you are using a blender, you might need to grind up the cashews in a food processor first). Pour 80% of the mixture into your crust. To the rest, add the raspberries, blend again. Pour the now pink liquid on top of the cake. Take a utensil of choice and play with your food, swirling the colors into each other let your creativity free! Set overnight in the fridge. Yum!