5 Ways to Make Sure Our Dogs Live Healthy Lives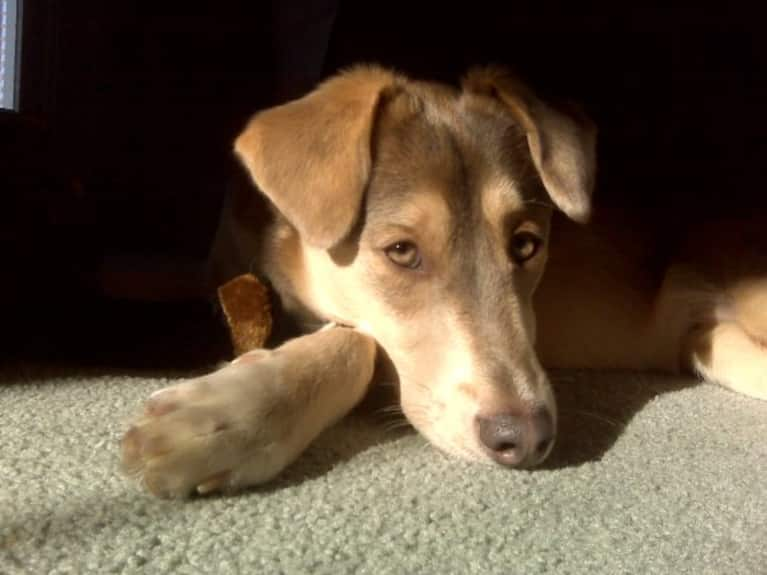 Most of us who frequent MindBodyGreen have an interest, or maybe even a passion, for leading a healthy lifestyle and continuously finding new ways to maximize our mental and physical well-being.
As a dog lover, I have tried to make sure my dogs live an equally healthy, happy life, because they deserve a fair shot at health and longevity just like we do! Here are 6 ways to keep those tails wagging well into your dog's senior years.
1. Read labels – When it comes to food, we like to eat whole, natural foods. So why should it be ok for the first ingredient in your dog's food to be animal by-product? What does that even mean? Like the food on our labels, reading the packaging of the dog food you buy shouldn't be a big mystery. There are many brands, like Orijen, that list ingredients like salmon and sweet potato, and I'm much happier knowing exactly what our dogs are eating! It may cost a little more, but if you pay attention to the amount you have to feed your dog, the better-quality products usually require that you feed them less because it is much more nutritionally dense. Therefore, paying a little more evens out because it last longer! Same goes for treats!
2. The right bone to pick – I was horrified to find out that many imported raw hide "bones" can contain chemicals like arsenic and formaldehyde. Yuck! We buy our dogs actual bones that last forever and contain zero artificial ingredients. Our dogs love them, and they are hollow which means we can fill them with peanut butter for an occasional treat for our pups.
3. Chose your toys wisely – I never thought I could find a plush toy my two dogs wouldn't destroy pretty much instantaneously, and I knew that swallowing the stuffing, and random ears and eyes could not be good for them. As a result, they didn't get plush toys for a solid year, even though they adore them. I finally was introduced to Tuffies brand toys… these things seriously can go through hell and back and still stay in one piece! Pay attention to the toys you buy, because you don't want your dog to choke or need surgery to remove a toy part from their intestines. And, as always- supervise your pets when they are playing with their toys!
4. Exercise – We are all busy, but if you own a dog, you picked up the responsibility of giving them sufficient exercise the minute you bought or adopted them. Dogs were born to run and roam around, so make time before and after work for at least a 30 minute walk, go to the dog park, and let your dogs run in the yard. On the weekends, take your dog for a long hike in a park, or for a run on the beach. Think about what you would feel like without exercise… why should your pet feel that way?
5. Take time to do something that makes them happy – Like any loved one, sometimes you need to bite the bullet and do something that is purely for them, even if there are a million of things you would rather be doing. Whether it is taking your dog to the dog park on a day where it is a little too cold for you, or giving them a lick of vanilla ice cream even thought you only have a little bit left – do things that make them enjoy the small pleasures in life as much as we do!