Happiness Is an Inside Job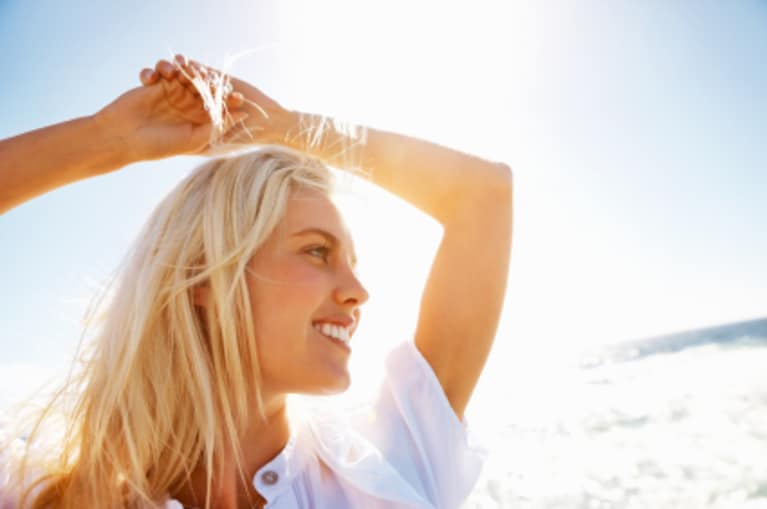 The other morning when I woke up my mind was spinning about life, love, family, friends and most importantly, happiness. Making the continual inquiry about what it means to be full, happy and rich. Rich, not in the monetary sense, but through living a life of depth, contentment and appreciation for what one has.
In this life there are so many triggers for distraction and illusion. Thoughts can dominate the mind in ways to magnify the lack rather than the full picture. Seeing the "hole" rather than being "whole." Funny how two spellings of the same word can have such contradictory meanings.
The point of being here, alive, in my opinion is not to have everything you want or think you "deserve," but to live a life of gratitude and truth. Daily life is not always calm, graceful nor pretty, but a little grit is a motivating factor in what inspires beings to thrive.
Is there a way to fully embrace life, not only when it flows with ease, but especially when it ebbs with obstacles? This is where our yoga practice comes in as it helps reminds us how to find space and peace regardless of the turmoil that might be brewing in our lives.
The challenge of living in gratitude is made even more complex when those we love are in pain. When one suffers, it is said the whole surrounding community feels the pain. Many experience this when a friend tells a sad story and your heart instantly feels heavy. Can we be compassionate yet not take on others' pain? Can we have the courage to believe that our loved one, who may be struggling, can process their pain, move through it and transform into their best self? And even more challenging, can we find the strength to avoid blaming others for how we feel -- finding the line between how others influence our state of mind, and what we ourselves are responsible for and need to shift?
So where does this leave us when we feel stuck in a dark place, where we can't see any light or feel love. Often, we blame others, especially the people closest to us. The truth is we are required to take care of ourselves in this life, whatever is happening around us. Rather than trying to understand or control things – whether in our own lives or those we love – can we trust in a higher power and ride the wave until the calm?
One of my favorite quotes from Rilke says it best:
"Be patient toward all that is unsolved in your heart and try to love the questions themselves, like locked rooms and like books that are now written in a very foreign tongue. Do not now seek the answers, which cannot be given you because you would not be able to live them. And the point is, to live everything. Live the questions now. Perhaps you will then gradually, without noticing it, live along some distant day into the answer."
Another of my teachers says, "We are born spiritual beings having a human experience, and our birthright is happiness." Whenever I doubt my path or find my inner critic dominating, this idea helps me return to gratitude and to a more thoughtful understanding of what "happiness" really means.