8 Signs You're in a Yoga Teaching Rut & How to Get Out of It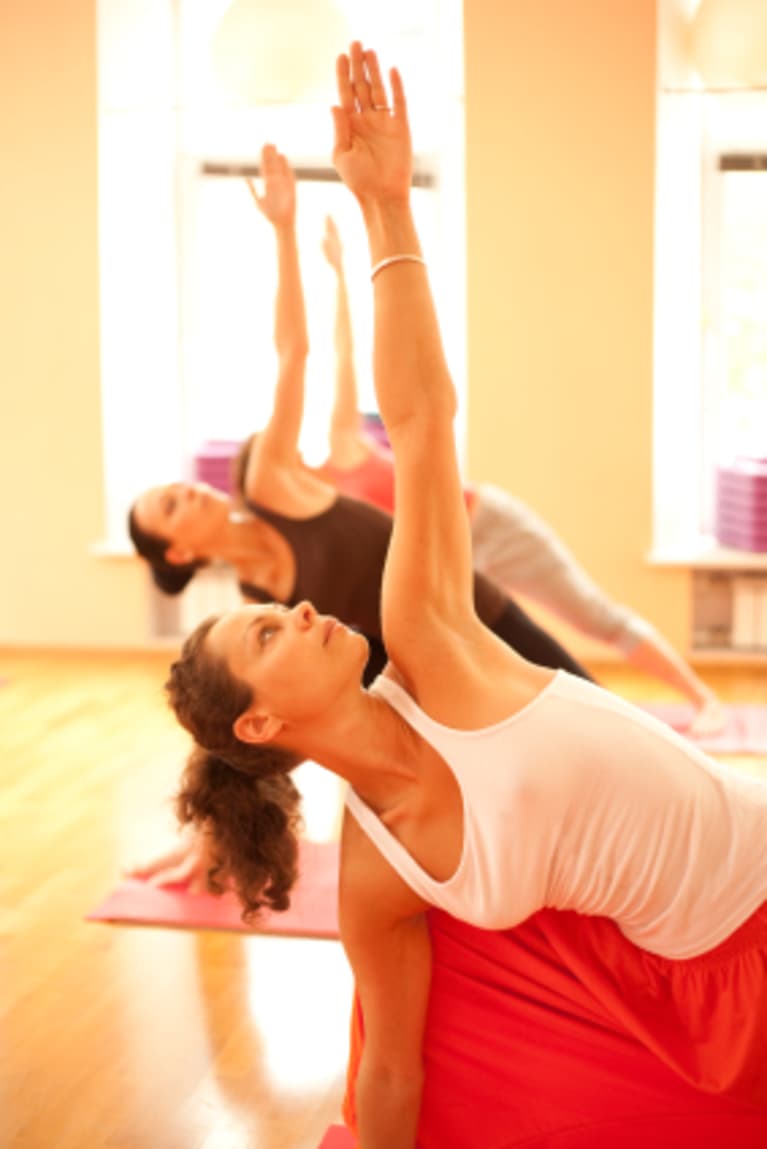 When you start teaching yoga, it's pure joy. Everything is new and even though you're scared at times, you're doing what you love and this love fuels you.
Once you've been teaching for a while, things may start to shift. This happens many times when the "newness" of something wears off. We can have dreamy perceptions about something we don't have, be it a material thing, a person or a job and then once we immerse ourselves in it, we may start to have different feelings. For anyone reading this that has been teaching for more than a year or so, this may sound familiar.
Let me emphasize: this doesn't mean you don't love teaching yoga. Just as in a relationship, things may shift but if the foundation you have, if the love you have, is strong and true, it will last through ups and downs. But, for yoga teachers, as in relationships, it's always helpful to be aware when you're falling into a rut. It's in these times that if, gone unchecked, we start to lose focus, frustration increases and resentment builds.
So, here are a few signs to look out for:
You're tired all the time, especially when waking for early morning classes
You find yourself using repetitive phrases in class, mimicking other teachers or using commonly used phrases instead of really looking at the class and speaking to what is happening in the room
You rush into class late or leave class right away, avoiding conversations with students
You've stopped practicing yourself or you struggle to find time in your schedule to practice
You feel resentful about the lack of time in your schedule to do your own thing
You hold off from assisting students and instead just offer the basic minimum in your teaching
Your feet start to hurt when walking barefoot; your back hurts when you're assisting students; you notice your hands hurt and feel stiff when you wake up in the morning
You're angry when your classes have less than 5 students
So, now that you've gone through the list, what do you think? Did more than 3 of these things ring true for you? If yes, don't worry. It's better that you know about it now and can do something about it, rather than doing nothing and hoping it goes away.
Here's what you can do:
Take a break. I know, you don't work, you don't get paid. But if you are seeing a number of these things, you must take at least 1 full day to yourself. If you can take 2-3 days, that's even better.
Take class from your favorite yoga teacher. In these times, it's critical that you connect to what it feels like to be a student. It's also essential that you get to practice. If you can do this in a studio where you do not also teach, that may be helpful to just be able to blend into the class.
Book a massage, a session with a bodyworker, a pedicure, manicure, foot reflexology session or acupuncture. Do as many of these that you can afford. Those aches and pains in your body are a sign of overuse, muscle strain and stress.
Meet with your mentor. Don't have one? Find a senior teacher whom you admire. Talk about your feelings and be open to feedback. If this person can take one of your classes and give you some thoughts afterwards, that's even better.
Immerse yourself in learning. Take a workshop or better yet, schedule yourself to take a teacher training of some kind. Being around others who are in learning mode is inspiring and it often fills us with ideas for our own teaching.
Create a plan. Teaching yoga is in part inspiration, in part, perspiration and part planning (among other things). If you're frustrated, look at the data. Review your teaching spreadsheet to look at your attendance in class. Notice trends and be forthright with studio owners about anything you notice that is concerning. If you need more training in order to offer different classes or workshops, figure out how and where to get it. If you need time in your schedule for yourself, look at the impact of dropping a class in your schedule. If there's no way you can afford that, start looking for other opportunities to teach where the rate is higher than your current average rate per activity (these might include privates, corporate teaching or contract work).
Get your sleep! As teachers, we know that rest is critical for students. The same holds true for us.
During times like this, it's important that you actively plan to change some of the factors that might have you frustrated but you also take care of yourself. Teaching yoga is a personal exploration as well as an occupation and things will shift as you shift in your life. Stay open to all options and see what comes up during your phase of rest and research.