Why It's Good to Be Easily Influenced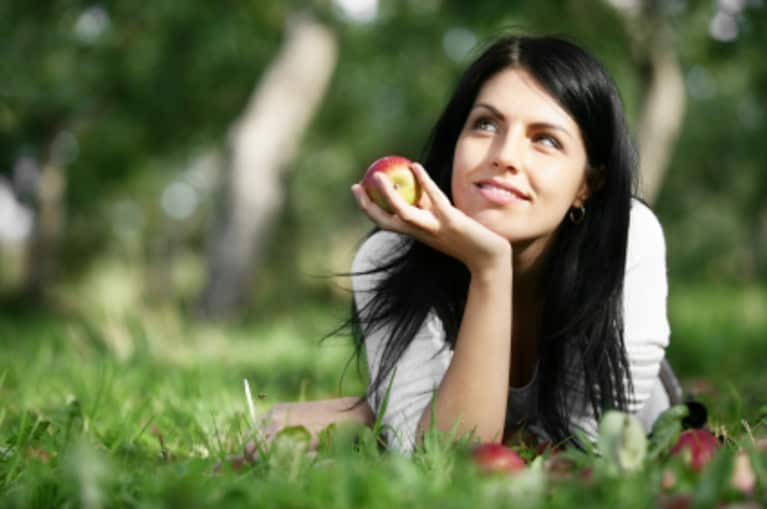 "Man, you'll believe anything, won't you?" This is probably something many of you on the wellness journey hear often. While discussing with a friend some of what I've learned on MindBodyGreen and especially from one of their wellness experts, Jessica Ainscough, I heard these exact words. Because I have always prided myself on being a free-thinker, my immediate internal response to this inquiry was of anger in the audacity of her to question the strength of my own mind and thoughts. Then came the realization and uncertainty: Do I really now believe anything I read?
To take a step back, I should probably tell you that I've just recently begun my journey to appreciating and taking care of my body, mind, spirit, and our environment. Many times I have attempted vegetarianism, and I've failed just as many. Like many others, I never went about it the right way (i.e. eating a variety of plant-based foods and taking the necessary vitamins and supplements) or with the passion for it that I have now. A short time ago, however, I decided to get serious about this whole "life changing" thing. I can't remember whether I had an epiphany or not, but gradually I began realizing how important our actions are for ourselves and for all living things.
Through this journey, I began reading articles on websites, such as this one, in order to learn more about how I could do all of these things more effectively. Although I was happy with my new wealth of information, many others (like my friend above) were skeptical and untrusting of my new knowledge. Many have turned their noses up on how gullible and easily influenced I've become. This got me thinking two things: Why shouldn't I be easily influenced? And what makes their influencers better than mine?
Everyone is or has been influenced by someone or something in their lives. Their parents, family, celebrities, and the media have all been influencers on how they think and act, as they have been in the past for me. Now, I am old enough to choose who influences me and I just so happen to choose people and stories that make me think about the world around me and what I can do for it. These are people who are doing positive things for the world and are, at least, trying to live their lives in accordance with harmony and the preservation of natural goodness. So, if one of them relays the information that, for example, makeup can be toxic for you and that there are natural ways to pretty yourself up, why shouldn't I believe? Wearing all-natural make-up isn't hurting anyone else and can only be beneficial to myself and my world.
And to all of you skeptics, I ask, what makes your influencers better than mine? Who says that your parents or teachers are the best people to be guiding you on how to live your life? There is no rule book that says one is better than the other. I'm sure there have been influencers in your life that have made you feel bad about yourself or guided you onto a destructive path.  I know there have been in mine. But all that has passed and now I choose to be influenced by good intention and wisdom.
To those of you reading this and probably trying to better your life as I am, I urge you to be influenced. Be influenced by these writers to respect all living creatures. Be influenced to treat yourself and others with dignity and respect. Be influenced to make your own deodorant out of a coconut. Well, that last bit is optional but, you know, I believe it probably works.