How a Meditation Monastery Changed My Life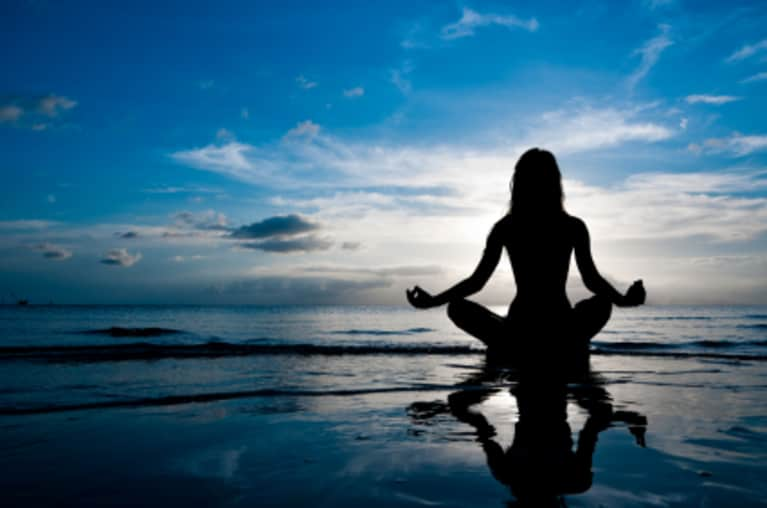 I stayed in a monastery once. When things get rough, I go back to that experience and reach into my soul.
It has been 6 years since my stay and it still draws me blank in words but abound in deep peaceful feelings.
It was a very scary place.
I went to Thailand because I was lost. I did not know who I was, what I wanted to do and what I should be doing.
My loving relationship that was the center of my gravity reached a snag that made me very sad and very mad. My whole future that revolved around that relationship disolved within a couple of sentences that were uttered.
Bad decisions were made.
I was scanning through the internet in Phuket and opened a webpage that talked about meditation, and accomodation was free! What could be better than that? I travelled by bus from Phuket to Chiang Mai, met a few people during the trip.
When I got there, there was a young monk speaking limitted English but was very confident he could be understood. I wish I remember his name, but I don't. I do remember his face and what he has done to help me through the process.
I was given my key and blankets and instructed to go to the Ajarn's receiving area after I changed to the required clothing. I saw a group of people sitting in the waiting room. I didn't know what to do so I just sat like them and remained quiet. Apparently, we were 11 people starting that day (only 3 were present for the closing ceremony as most quit by the 3rd day). The others looked confident - I probably looked like a lost puppy.
The rules:
1) Cellphones should be left at the front desk. No phone calls during your stay.
2) No speaking nor eye contact with meditators (which means everyone!).
3) Wake up at 4am to meditate, 6am breakfast, 10:30am lunch, no eating after that. Lights off at 10pm.
4) Whatever you do must me meditative, meaning you should be mindful of every move that you make. Acknowledge every muscle, every feeling, every inch of your step.
5) Eat only what was served by the volunteers.
6) No music, no reading.
These may all sound so easy... again, it was a very scary place...
The first 3 days were the hardest:
1) Because you need to be very mindful of your movements, eating was taking too long. I got very hungry.
2) Because it was the cold season in Thailand, I was freezing cold in my room. I informed the Monk Liaison, he just told me to say, "Cold, cold, cold." Meaning, I should recognize the feelings and my body will adapt and move on from there.
3) Not being able to to talk to anyone except for 5 minutes each day or watch TV, make phone calls or listen to the radio, surf the internet, etc.
And this is where the scary part comes in...
It was like being alone with somebody you have ignored for so many years and bonding with her. I started hearing myself, I started listening to myself. I learned how much I let my self down. It was heavy.
In those 3 days I experienced the grief that I have put all away in the back burner of my mind when my father died. When he died, there was no chance to cry, no chance to get away from everything and just weep. There, in my quiet, walking and sitting meditation, I was seeing every happy and sad time that we shared. I was hearing the things I felt I should have said and should have done for him. I felt and realized his loss. I still cry over it, but now I can define where the anger and sadness are coming from. He was my hero. He was not the perfect father but I learned so much from him. The first 3 days in that monastery, in my experience, was acknowledgement and acceptance.
The first 3 days was really a big test. I wanted to quit because all my disquietting thoughts were screaming at me.
I have accepted the beauty and the wonder of my own mother. I did not see her to be as beautiful before this time. I saw how much she has sacrificed for the "right thing" that she was standing for. She is a magnificent person, fragile in her own special way but a determined being.
I started seeing my brothers and sisters and nephews and nieces and how peace and solidarity is more important than pride and conviction.
It was the first time I saw myself.
The third day, I was down on my stomach on the meditation floor crying. It was the longest cry I have ever done in my entire life. I have reached my soul.
The Vipassana meditation kept me company over the last 6 years. When disquietting thoughts abound, I confront them. I look at them from my perspective and then I leave myself and look at the bigger picture. I see who I think I am and who I really am.
Now, I feel the world. My experiences are deeper, more meaningful. I am no longer that girl who felt like the world is a dream that she is watching unfold. I feel everything. I am not perfect, far from it. But now I do know where the imperfection lies and I acknowledge that this life is a never ending learning process.
I plan to go back there. That place changed my life, as it introduced me to the person that I should be very good friends with -- myself.