5 Tips for a Beginner Yogi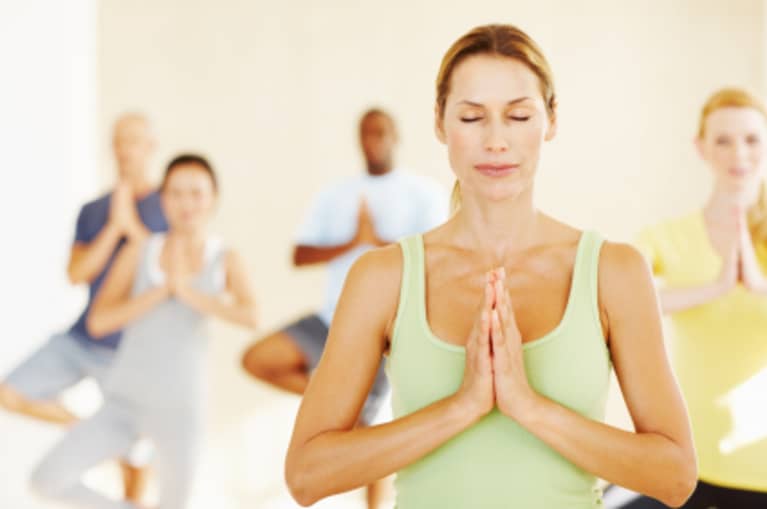 Are you just beginning a yoga practice? Here are five things to keep in mind:
1. Let it go, let it flow, and have fun!
Yoga has been around for centuries and benefits millions. We each seek out yoga for a different purpose. For some it's to become flexy bendy pretzels or strong warriors. Others come seeking sanctuary, peace, and mental clarity with aspirations to stay in full lotus for days. Whatever has brought you to the mat, the most important thing is to have fun. With everything you do in life you should enjoy it. Truly enjoy every breath, every pose, every moment. Turn the corners of your mouth up and smile. Smile when it's easy and fun, and also when it's challenging, frustrating and just ugly. The more you can let everything go -- your thoughts, your ego, your emotions -- and just be here now flowing with the breath and movement, the more you will truly enjoy your practice. So let it go and let it flow.
2. Remember to BREATHE
Inhale and exhale. Inhale and exhale. Sounds so easy, but often times in yoga and in life, we hold are breath. Your breath is one of the fundamental components of yoga. If the practice feels particularly challenging for you at times, forget about everything and simply focus on your breath. In yoga we use our ujayyi breath, an oceanic breath, to create an internal heat in the body. It is this heat that allows us to go deeper into the practice. The more you focus on your breath the more you will relax and everything will flow naturally. Inhale love. Exhale compassion.
3. Listen to your body
Honor and respect your body. Only you know your body and its limitations. Be mindful of any injuries, ailments and physical restrictions you may have. If you feel any pain that has gone past the "good" pain threshold, come out of the pose. Experiment with props such as bolsters and blankets. Props are your friends.
4. Find balance
Yep, just find balance. While physical balance gained from yoga is wonderful, it's the balance in your yoga practice that can change your life immensely. If you are heavy into the physical aspect of yoga, try adding a touch of the mental component to it. If hanumanasana (splits) is a piece of cake, try sprinkling some arm balances like bakasana (crane) into the mix. I like to think that balance is a sliding scale, so it's important to find the balance in your yoga practice that works for you. I've discovered that when you find your personal balance in your yoga practice your life seems to become more balanced as well.
5. Enjoy the journey
Yoga is very much a journey. Enjoy the challenges along the way and take a moment to reflect on how far you have come. Take a chance and allow yourself to fall. It's only yoga. Indulge in all the amazing wonderfulness it has to offer and get completely lost in yourself. Whether yoga floats in and out of your life; the mat is always there.