How Yoga Opened My Heart & Soul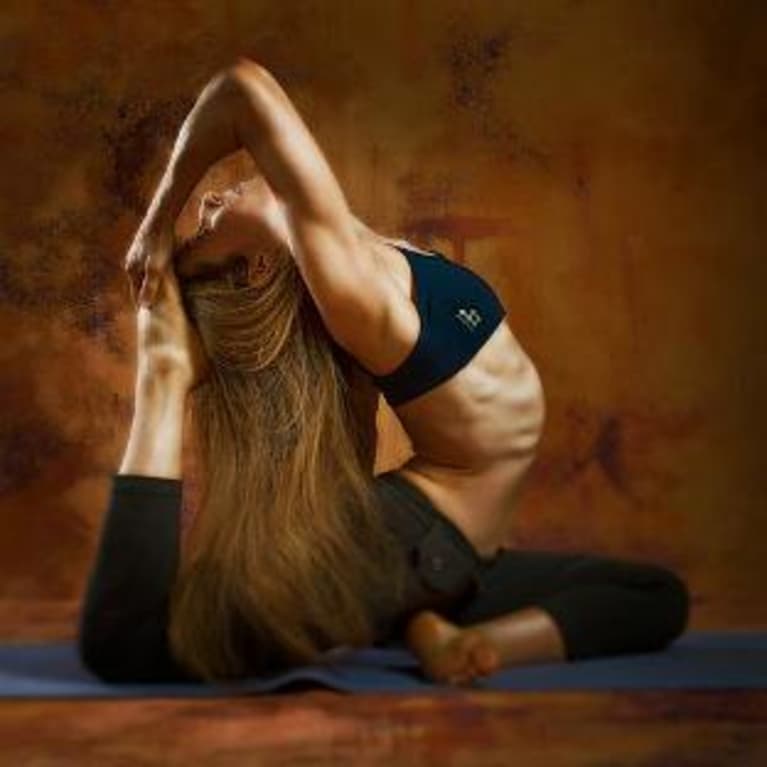 Yoga transformed me in ways I have never imagined. Yoga opened up my heart and soul to a whole new way of understanding life as I knew it. Whether I spent two minutes or two hours on the mat, something happened to me. Yoga moved me.
I began my yoga journey over twelve years ago. I started with a book and practiced postures in my living room. I began taking classes and quickly became hooked on yoga. Five years ago I decided to become a yoga teacher.
I have dealt with anxiety and depression since I was 16. I went through a deep depression about six months before I went to yoga teacher training. My life needed to change. I left a steady, well-paying job, my family, my friends, and traveled to Hawaii to live there for 9 weeks -- the most significant 9 weeks of my life.
Fear, sadness, grief, shame, and guilt were common negative threads woven deep and tight into my spirit. During training, my yoga practice began to illuminate those self-sabotaging feelings. Awareness, acceptance, and appreciation began to crowd out the negative feelings. I began to see myself in a new light.
The present became so much easier to live in once I allowed the yoga to move through me. Sometimes the move was an imperceptible nudge. Sometimes it was like a piano falling on my head! Sometimes I didn't even realize something 'moved' until days or even years later.
Difficult postures were a reflection of where I was stuck emotionally. The more I opened up in a posture, the more I opened up my heart. I became aware of my repressed emotions. Opening up gave me the opportunity to heal.
Sometimes a class reduced me to tears and profound sadness. Other classes invoked complete jubilation. I became aware that neither emotional state was better than the other. The shift that occurred was the most important part.
I learned not to judge or fear the awakening. I allowed it to move through me. I chose acceptance and forgiveness instead of forced understanding and resistance.
My training brought awareness of yoga's impact well beyond the mat. I learned to live a yogic life outside the studio. Being selfless, loving, kind, compassionate, and forgiving are ways to practice yoga everyday.
Yoga has provided me with the infinite illumination and awareness of my body, mind, and spirit. I am forever indebted to my teachers who opened my heart to yoga and gave me the opportunity to heal. I make a daily effort to "pay-it-forward" by continuing my yoga practice and share with others so they too can experience the amazing power of yoga.