Don't Judge a Yogi by Their Poses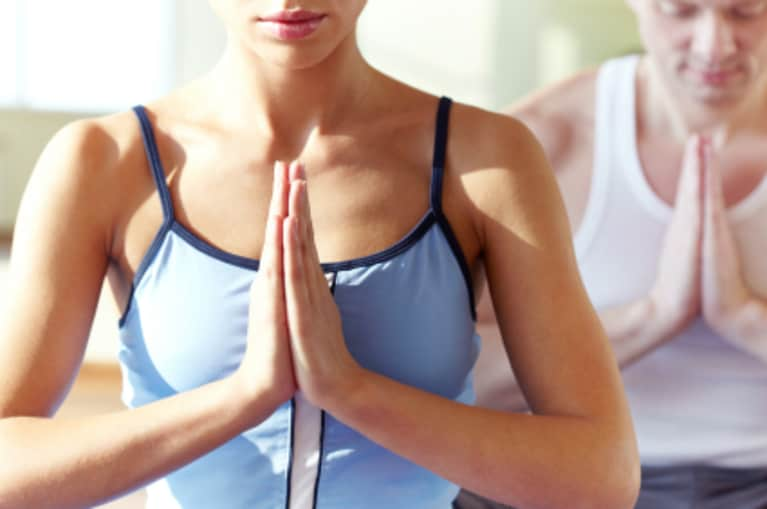 I have been in Morocco for the past couple of weeks running yoga retreats and every time I visit I'm enthralled by the sights, smells, and tastes. All the differences from my everyday culture and way of life. The exotic nature of shopping in the souks, bargaining, weaving through traffic of cars, buses, donkeys, sheep herds, and motorbikes.
One day as our group walked through the narrow alleyways of the of the medina of Marrakech, our guide told us that you can never judge the beauty of a home here by the outside — that the concrete block or plaster exteriors revealed nothing of the extraordinary designs that lie inside. Several times I have had the opportunity to step inside these residential walls to see for my self just how true this is — riads filled with mosaic rooms surrounding an open-air courtyard with lush gardens, flowing fountains, and rose-petal pools. Some of which the beauty is unparalleled.
And although this is a life lesson that we have all heard before — "don't judge a book by its cover" — it is always a nice reminder as I am sure many of us still have a natural tendency to make a preconceived judgement, no matter how small, at things from the exterior.
As this theme was in my mind, I was even more aware of it during a few yoga classes this week. When we sometimes find the need to back-off our poses or be a bit more gentle on our bodies to take the focus inward. Sometimes the "advance-ness" of a yoga practice cannot be judged from how far we are stretching in an asana or how twisted our limbs can be — but by the more internal features like how focused we are on our breath, how much we are working with the bandhas, or even how many of those small inside muscles we are concentrating on aligning, strengthening, or rotating without seeing any noticeable movement from the outside.
Years ago I remember hearing a teacher say to a mixed-level class (with probably a few beginners who were intimidated by higher level students next to them) that in yoga the most "advanced" are not those who necessarily go further or do more poses, but those who are the most true to themselves, their bodies, and to the abandonment of the ego. These are the yogis, who like the gorgeous riads with plain concrete exteriors, are the ones who have the beautiful interiors. Insides of a body, mind, and spirit that are advancing, growing, and glowing.
May we always be reminded of this ever-present life lesson when we find a stillness in a pose in which we can travel inward...