The 5 Nutrition Secrets to Vibrant Health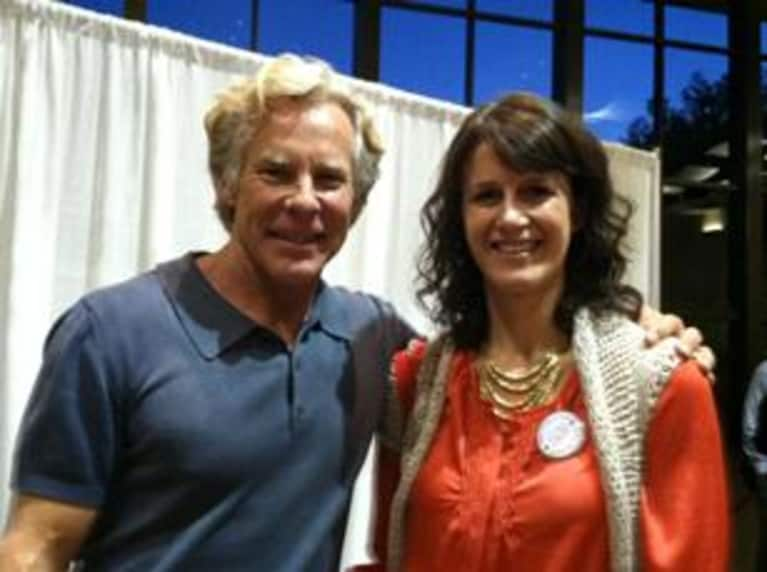 I recently attended Integrative Nutrition's Mega Conference in Long Beach, California. The speakers were phenomenal and only reinforced why I do what I do and my passion for nutrition.
Some of the major speakers included the very fit Mark Sisson, author of The Primal Blueprint (photo with me and Mark) and an advocate for the Paleo/Primal diet; the calming Paul Pitchford, author of Healing With Whole Foods and an expert in traditional Chinese Medicine; the dynamic and energetic David Wolfe (photo below right), an authority on raw foods nutrition and superfoods; and the inspirational John Robbins, advocate of a plant-based diet and the son of the Baskin-Robbins founder who cured his father's diabetes through a change in diet.
What did these speakers have in common? 
While they all had vastly different beliefs around nutrition and what sources of protein were best, they were all in excellent health and living vibrant and happy lives, in some cases well into their sixties. The foods that they each recommended and macronutrient ratios may have been at very diverse ends of the spectrum, but they all shared these common threads about what is critical to long term health and happiness: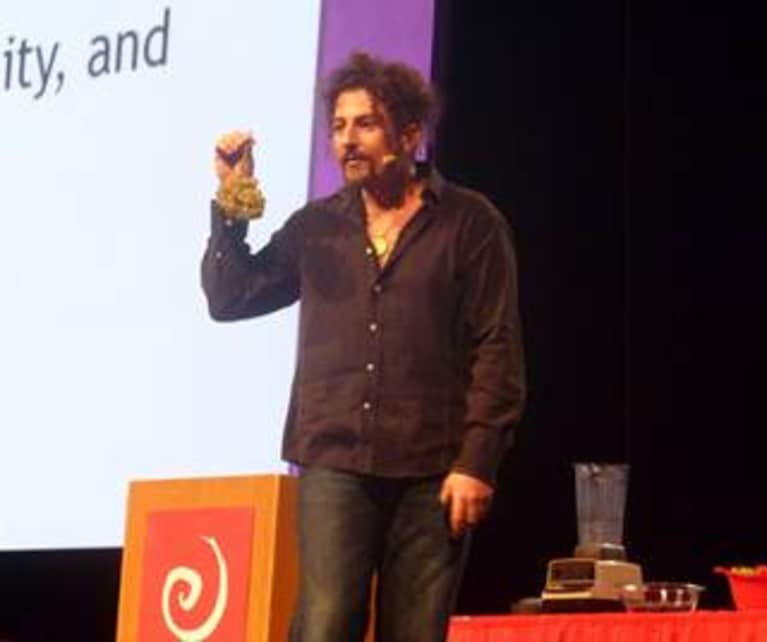 1. Lots of vegetables – vegetables are the core of a healthy diet and a long life free of chronic health issues such as heart disease, diabetes and cancer.
2. Natural and unprocessed foods – your diet should contain very few items that come from a bag or a box. Choose whole foods as nature intended.
3. Cooking is critical to good health (or un-cooking in the case of David Wolfe!). Someone in the family must do it. It doesn't have to be gourmet; simple and healthy work just fine.
4. Healthy fats such as avocados, nuts, seeds, olive oil and coconut oil must be a part of your diet. They will satiate you, support your brain function, lower your risk of heart disease and add pleasure to meals.
5. You need to find a style of eating that works for you and that is sustainable for life. Bio-individuality is the concept that we all have different dietary needs. Our personal taste preferences, blood types, metabolic rates and genetic backgrounds all influence which foods will and won't nourish us and must be taken into consideration. Good health is available to all of us. Food is the most powerful medicine and what we eat on a daily basis is so much more important to long term health than our genetics. I want to remind you that a healthy lifestyle is not a sprint, but a marathon! These four nutrition gurus are living proof that individualized nutrition is the key to vibrant health and well-being.