5 Ways a Yogi Can Earn the Respect of Gym Rats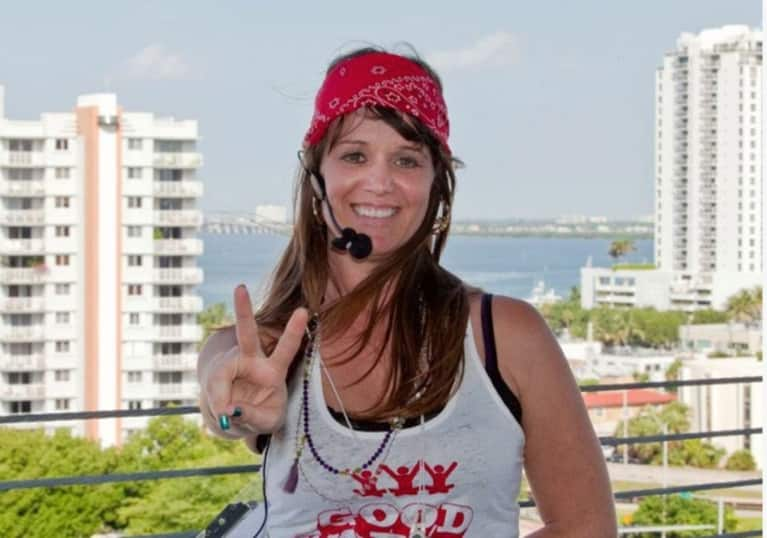 I love to dance it out on the treadmill in my condominium's gym at least twice a week for about 30 minutes. I'm into the endorphins, the drive and the steady beat of a Jay-Z joint in my ears; quite the opposite of my sacred and compassionate yoga practice that is the true foundation of my life.
In my gym, like many gyms, there is a small circle of regulars and trainers that run the show and are a bit protective of their equipment and space. This week, I celebrate the fact that this yoga woman has finally infiltrated the clique, and has been welcomed into the circle of trust. The pact was made clear when the leader of the gym gang (with cohort to boot) finally shared with me where they hide the best abdominal ball. I was officially given permission to use the sacred equipment. That is, until I mess up, in which case all priviledges would be evoked. They'll be watching me closely.
Here are the top five ways a yogi can earn the respect of the gym rats:
1. Ahimsa - Come in with your cheerful yogi attitude and great compassion towards your own body. This may rival the aggression of the regulars. Smile, say hello and mean it. Your practice of non-harm will radiate pace throughout the gym and will brighten the space energetically.
 2. Satya - Tell the truth and be proud of where you are in your fitness goals. Don't buy into the dysfuction of exaggerating how many reps you've completed. Be where you are and shown 'em how practice is better than perfection.
3. Asteya - Don't steal stuff from the gym! Frankly, it's super annoying and just plain mean. If you need a fitness ball, strap or bell in your home; go buy one. Otherwise keep it where it belongs, so everyone can enjoy.
4. Aparigraha - Try not to covet the good equipment. If two treadmills become available, and you and another person are both waiting, take the initiative to let them have the good one. And, remember stay to the 30 minute maximum if others are in line. Giving is growing!
5. Brahmacharya - Don't sleep with your trainer. Remember guys, it's the same principle as don't sleep with your yoga teacher. More so, it's the practice of refraining from using your sexual energy to manipulate others to get your way.
Alas, I must confess. I'm still not quite sure, which of these sacred yogic principles earned me the respect that secured my position with the in crowd. It really came out of nowhere. Like usual I ran. Did my abs. And then I stretched a bit. Just a couple of splits later and they were welcoming me in with open arms.