4 Clues the Breath Offers to Create Awareness in Your Everyday Life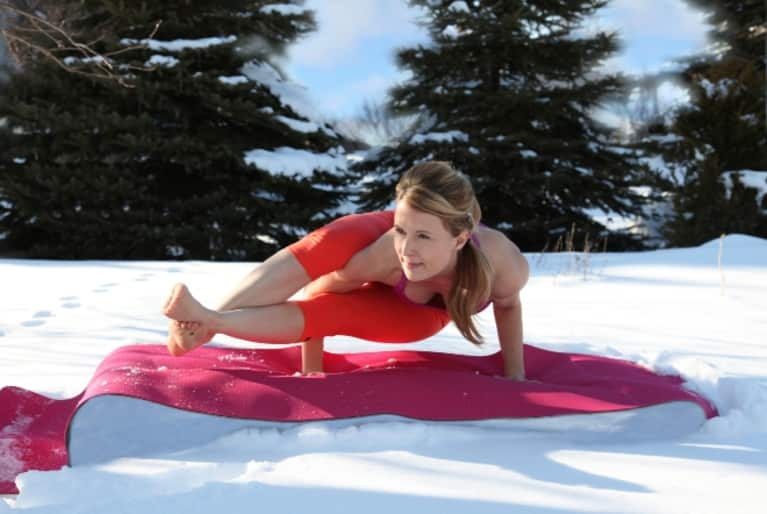 Did you know that each day, a quarter of a million people miss work because of stress? And, 75% of all illnesses are thought to be stress related. As the frantic pace continues to escalate in our modern day world, more and more people are looking to find ways to cope. As a mother, wife, care taker and entrepreneur, I know how important it is to be able to calm yourself in the midst of overwhelm. By practicing staying present and not running from the stress in your life, you can learn to stay open to all the possibilities in each situation.
In facing stress, it can help in the transformation of it. As you practice mindfulness, you will find more opportunities to define yourself and your life. You can be defined as the crazy person at the office who flips out when the pressure is on or someone who exudes mindfulness to come up with solutions. The key is to remember that whatever happens in life, the best choice is to simply pay attention, breathe and allow yourself a moment to be with what is. From this awareness and acceptance, you can create change, opening up to new possibilities.
Here are 4 clues your breath can give you about your state of mind. If you notice your breathing is...
1. short and choppy - you may be feeling hurried or rushed2. holding your breath throughout the day - you may be having thoughts of anger or fear3. shallow and restricted - feeling anxious and overwhelmed4. deep and slow belly breath - calm, relaxed and at ease
Luckily, it's a two way street and your breath can also help change your state of mind. Take a moment right now and listen to the silence beneath the noise where you are. You will find that as you concentrate, you have unconsciously slowed down your breath. As you become more aware of your breath and emotions, you get to make choices from a mindful state. You can choose to take a deep breath into your belly and step back from a stressful situation or choose to plow through headfirst.
While I was listening to a "Google Tech Talk" on mindfulness research, Dr. Daniel Siegel sited the numerous studies done at UCLA Mindful Awareness Research Center ( MARC ), reporting that it take as little as 10 minutes a day of focused mindfulness to build a stronger mind and create changes in the way your brain functions. This focused attention helps in the firing of neurons and stimulates neuronal activation and growth, strengthening the fibers of the brain. The state of mindfulness changes the structure of the brain, creating a new state. These states of mind then become traits. As the prefrontal cortex becomes stronger, we are better able to balance our emotions and distinguish fears of the mind. It also supports self knowing, insight and our ability to have empathy for another human being. A healthy prefrontal cortex has the same attributes of mindfulness, including increased flexibility, adaptability and coherence.
Before you answer the phone, step into a meeting or respond to your children...
Use the sensation of the breath as the "anchor" for awareness in the present moment
Firmly root your attention on just the breath sensation
Allow yourself to feel the breath as it goes in and goes out through your nose
Focus your attention on the pause between the inhalation and exhalation
Rather than forcing the breath, let it come and go
Establish mindfulness as completely as you can on the sensation of the breath
Practicing this simple breath awareness is an ideal way to start creating new outcomes in your life, rather than relying on the unconscious patterns of the past. Just as in starting anything new, it can take some practice. Be patient with yourself and begin by just establishing what is happening in the here and now. There's no need to try or force. Let go of all expectations and simply enjoy the process. As we relax into it, we can enjoy the unfolding of life just as it is, beautiful, whole and perfect!