Are You Sabotaging Your Own Success?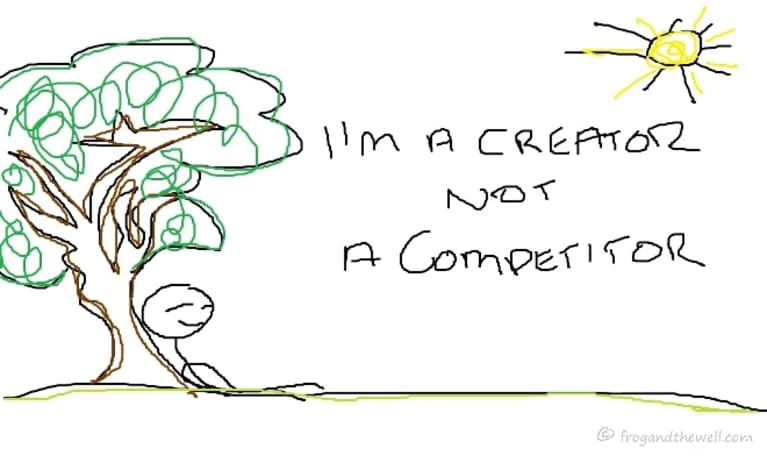 So you've written a book, created a piece of amazing art or whatever and now it comes time to share it with the world. However something strange is happening, you're getting people complimenting you left, right and centre and saying they 'love it' but the book's not selling that well or the galleries don't have space available. What's going on?
Don't look 'out there' for the answers, look at yourself and notice what you do and say.
1. Notice how you talk about yourself to other people. You might find yourself feeling uncomfortable when people compliment you, so you dismiss them and down play the achievement or worse still give someone else the credit. There is nothing wrong with kindly accepting a compliment and saying 'thank you, it means a lot'. Be honest and say how proud you are to finally create something you can share with others.
2. When you have to start telling others about your work, you'll find yourself in a strange situation where you don't want to seem too ego driven or arrogant so you downplay everything about yourself which then rubs off on the work itself. It's leaving people with the impression that if you don't feel comfortable about it, then why should they? People hate having to sell themselves so don't think of it that way, change the angle and think of it as 'wanting to share something with as many people as possible'.
3. An easy way to do this is to pretend you're someone else or play a role. If you as 'Joan the receptionist who just happens to have written a book' isn't getting you anywhere, then change roles and become 'Joan the Published Author'. Walk around for a day saying it to yourself 'I'm an author', change your email signature to your new role, get business cards made up and when at a party someone asks you what you do, just say, 'I'm an author', not 'I'm a receptionist, but I'm having a book published'. Always talk in the positive, present tense and you'll discover exactly what the book The Secret, and people like Eckhart Tolle, Ester Hicks and the like have been talking about for years. This is manifestation at work.
4. It may take a while until you feel comfortable with your new role, it's a like buying a new pair of shoes where you have to wear them in for a few days but they then become your favourite pair! Stick with it and live it. Don't be afraid that you've 'lost' your old identity because your new one is going to so much more fun!
5. Now say thank you more often than you need to. You don't even have to say it anyone or about anything in particular, just quietly saying thank you to the universe is all it takes. Saying thank you takes the focus away from yourself and acknowledges that we're all part of something so much bigger than we can ever imagine.