5 Warning Signs That You Should Stop Talking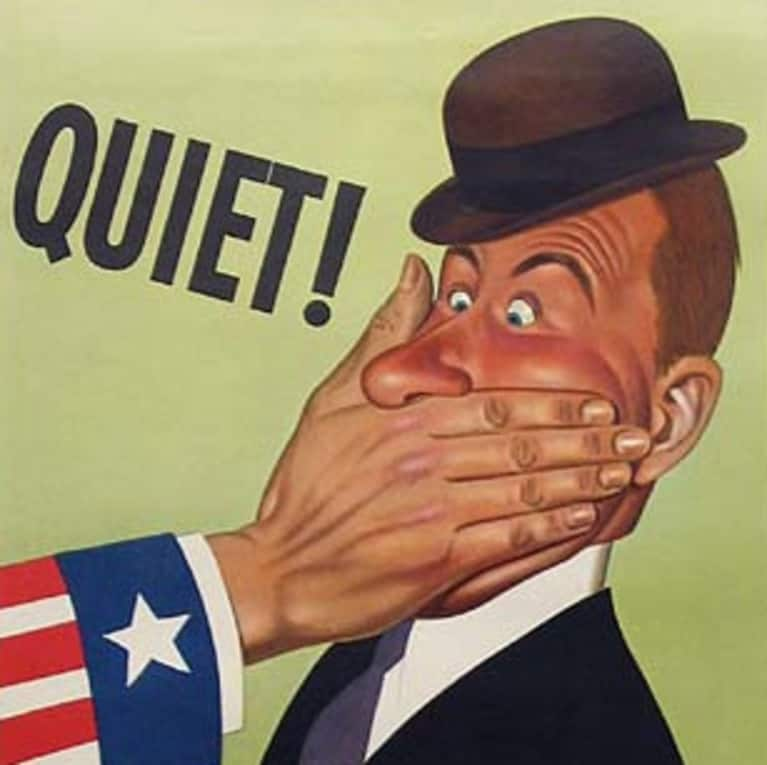 You've just left a great time with a friend and you're all smiles thinking about how your time together went. Then it hits. You remember that you said something that you maybe shouldn't have. There's a sinking feeling inside you that gets heavier and heavier the more you think about what you've said…and how you probably, no, definitely should not have said that!
My father said that you can always say something but, once it's said, it's out there and you can't take it back. Here are 5 warning signs that you might be about to say something that you will regret later. Hopefully, these signs will help you recognize what's coming so that you can stop talking. Give it a few days and if you feel that you must be heard, shout it from the roof tops if you wish!
1. Survey your surroundings. Regardless of where you are, you start to look around to see who's in the area. Is there someone near that might know the person or thing you are about to talk about? Is it their neighbor? Maybe a relative? Who is around that you need to make sure they do not hear what you are about to say?
2. Justify. In your mind, you start to justify what you are about to say. You convince yourself that the other person should know this information, it's important to the conversation, or simply that it will feel great to say it.
3. Shift in body language. You sit straighter or stand a little taller. Maybe make some small adjustments to your clothes. Lean in towards the other person. You might even add a head tilt, eye brow raise, and scrunch or pull your mouth.
4. Voice change. You begin with a "well…" or a "the other day…" that is at a noticeably lower volume.
5. Disclaimers. A friend of mine says, "If you have to use a disclaimer, it doesn't need to be said." You know, right before you are about to say something about someone you lead with "I love her BUT…", "Oh, he's great BUT…", "You know I don't talk bad about people BUT…", and here in the south, our favorite is "Oh, bless her heart, did you know that she…"
STOP! You haven't said it yet. You still have time. Remember, we do have time, we can always say it but, we can never "un-say" what has been said.
image via