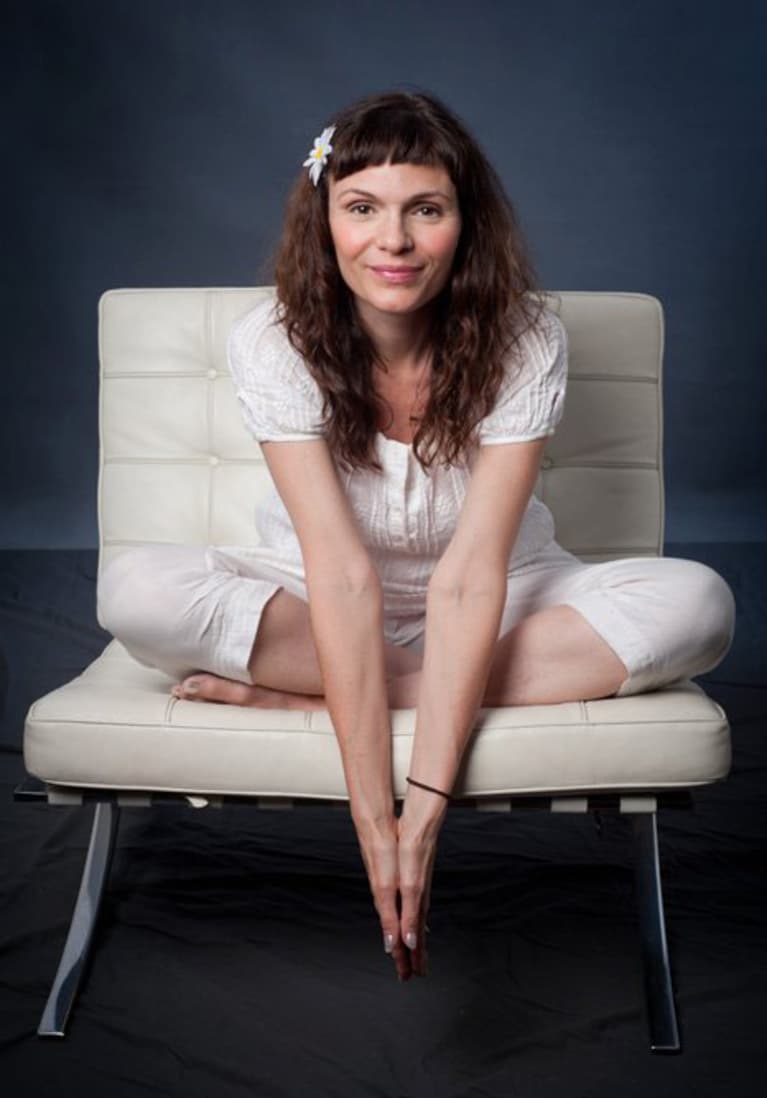 Spring is almost upon us. Time to put away all those heavy dark clothes you've been hiding under and show the world what you are made of. Are you ready? Many people begin to panic as soon as they open their mailbox to find a bevy of spring catalogues staring them in the face. They'll spend 7 days a week in the gym, starve themselves into oblivion and endless time and cash on trips to the salon and spa. Here are a few easy, inexpensive, planet lovin' ways you can get yourself looking and feeling smokin' for the change of season.
SKIN:
You've made it through the winter. You've slathered yourself in every potion imaginable, but your skin is still a little on the reptilian side. Forget the expensive trip to the esthetician. You can trot your butt on over to Whole Foods and get everything you need for under 30 bucks.
APPLE CIDER VINEGAR:
Apple Cider Vinegar is of the greatest things you can put on your skin bar none. It works just as well as Alpha Hydroxy Acid and infuses your skin with apple pectin...your skin's beauty elixir. I put in on my skin undiluted with a cotton ball before bedtime. You may go to bed smelling like a salad but you will wake up with smooth, glowing, hydrated skin! I have been doing this since I was 10 years old and I promise you it works!! You can also use this on the body to get rid of the scaleys. Or pour half a bottle into your bath water. Amazing!! You can also drink a couple of tbsps in a glass of water to give your cheeks a rosy glow.
DRY BRUSHING:
Dry brushing removes dead skin, stimulates the cells of the epidermis, increases collagen production and gets blood moving to every organ of your body...plus your skin will be as smooth as a babies bottom. Do this before every shower, starting from your toes and moving up your body. move the brush in a circular motion, always toward the heart. Use a washcloth or microfiber cloth to remove any dead skin in the shower. You will see a HUGE difference!!
SKIN ETERNAL:
I know people swear by Perricone but seriously, at $300 a pop? I think we can do better than that. Skin Eternal is an all natural serum featuring vitamin C, lemon balm, lavender, vitamin E and alpha lipoic acid and DMAE. It literally is the best thing I've ever used on my skin ...and for $17 in a planet friendly glass bottle, it's also a steal. They also have a body treatment that is AMAZING!
BODY:
I am not a cardio person in the traditional sense of the word. You are not going to see me in leggings and nikes anytime soon jumping up and down and waving my arms in the air...I'm drawn to forms of exercise that are pretty zen. I practice yoga, I scooter around the city on my xootr or bike and occasionally I get my dance on at my own yoga nightlife events...but traditional cardio? In a word..No. So if you're like me you have to really pay attention to what gas your putting in your tank.
DIET:
I know you'll hate me for saying this but there's no way around it...carbs are not your friend!! The best way to keep yourself at an optimum weight is through a plant based diet. When I say plant based I mean raw, uncooked fruits and veggies, seeds and nuts. I basically live on juices, smoothies, salads, guacamole and nut milks and pates and I never get tired of it!! When I tell people that's the best way to drop the pounds I hear " There's no way I can do that", "That's way too hard"...they're right. It might be at first, so I recommend transitioning slowly. Kris Carr, green nutrition guru and all around very cool lady has a program called the 21 Day Adventure Cleanse in her book Crazy Sexy Diet...you will not starve! Instead you will retrain your taste buds, get the glow and go down a pant size or two. Cool!
CLEANSES:
Cleanses are a great way to recalibrate your system and clear the decks for a new cycle or season. There are alot of people that love the maple, cayenne, lemon water cleanse. For me it was just torturous. I felt like I was speeding or crashing the whole time. I much prefer mixing up juices and smoothies. I love getting the variety of flavors as well as all the nutrients that are the source of your hunger pangs. I would juice or blend 6 or 7 concoctions a day. The first day can be a little rough but once your mind and body accept what you're doing it's smooth sailing. If you don't want to deal with juicing and blending yourself you can try cleanses through Organic Avenue or my new fave The Blue Print Cleanse...6 amazing cold pressed juices a day...the apple, beet, carrot, beets, lemon and ginger is insanely delicious!!
Here is a recipe I created for my favorite green smoothie...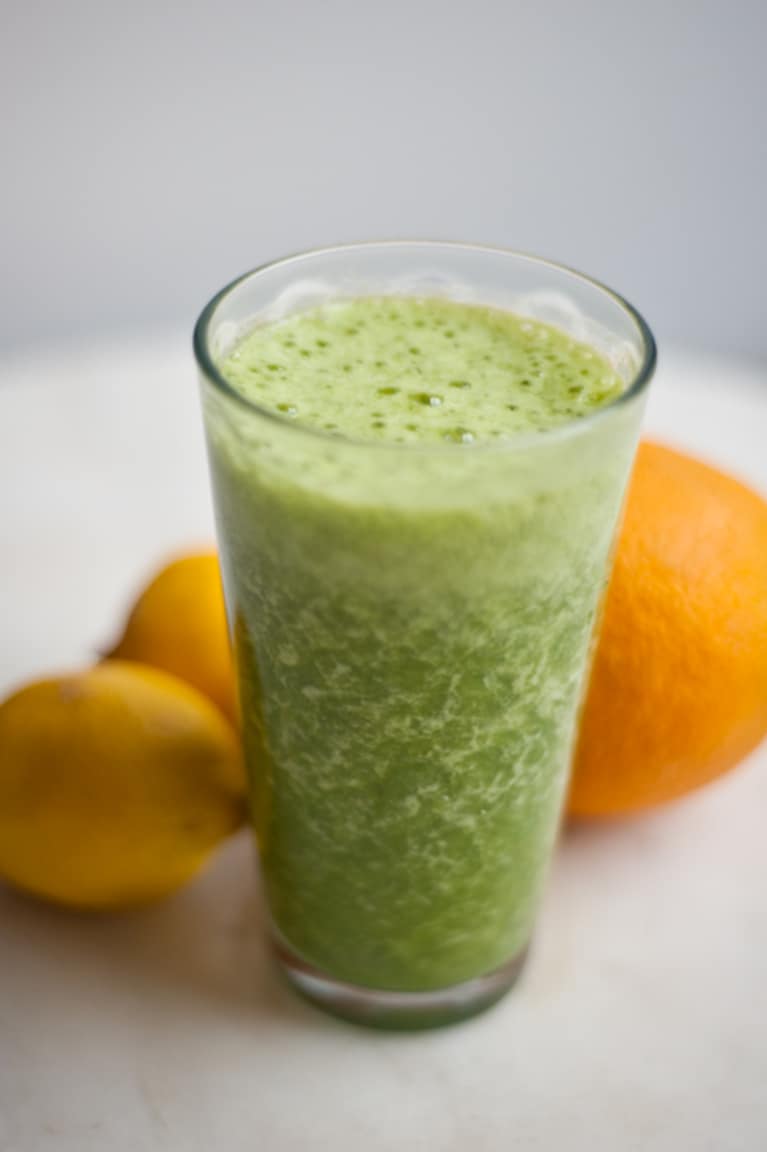 Sexy Springtime Smoothie:
throw into a blender:
half a pineapple
2 bananas
3 handfuls of greens
a bunch of fresh mint
2 cups of water
6 ice cubes
agave to taste
blend and drink...you will begin to lust after this it's so flippin' good!!!
SUPPLEMENTS:
Some of my fave beauty supplements for enhancing your glow! Try these for one month and you'll see what I mean!!
Alpha Lipoic Acid
MSM
Silica
The change of the seasons doesn't have to stress you out. With these tips in your arsenal you'll be able to hang up that black shmata and bare it all with confidence!