10 Tips About Money for Yoga Teachers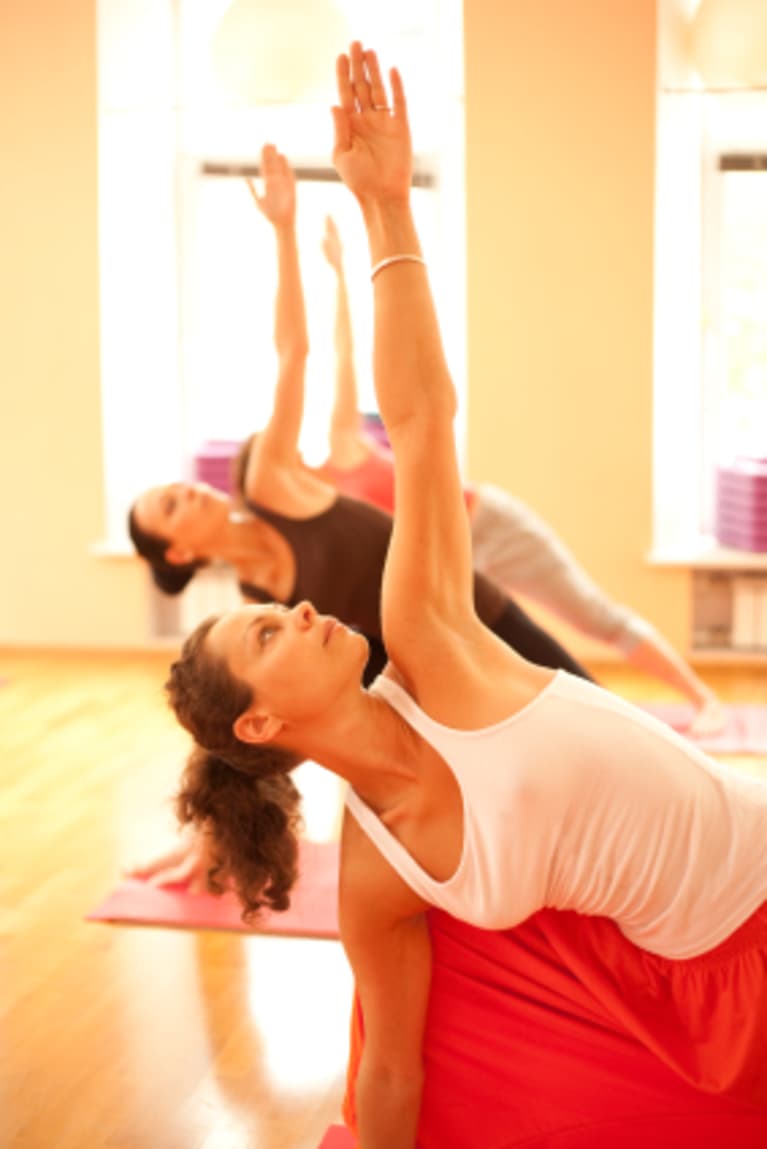 As an independent yoga teacher with my own business, I do a number of different things each day. The biggest thing is the teaching, followed closely by networking, marketing and developing new business leads. Administrative tasks are a huge part of my job and each day, there is time spent at my desk, doing a variety of different things to keep my business running smoothly.
The financial aspect of any teacher's work life is a significant component. Keeping track of what's coming in, what's going out and what is due are the 3 biggest components.
Here are some tips around finances that you might find helpful: 
1. Keep track of what you make: Every time you teach, track what you taught, when, where and for what rate (this will be on a spreadsheet). Include a column for "paid," so you can quickly see at the end of the month, if there are any outstanding receivables.
2. Remember to bill for your teaching on time: Many jobs will require that you invoice them. Set a reminder on your phone or on a checklist of daily activities so you remember to bill your customers. If they require it on a certain day, be on time with your invoice. If they require it in a certain format, download that format to a folder on your computer. Maintain all your invoices for that client in this folder.
3. Ask clients before you begin teaching how the billing will be handled: Don't wait until you're done with your first month of teaching to find out that you had to fill out paperwork before you can be paid (this happened to me and it delayed receipt of my first check by a month). Part of your final conversation around starting a new teaching gig should include, in writing, how you will be paid and if you need to fill out any paperwork.
4. When in doubt, track it as an expense: The typical things you will track as an expense are costs related to training, travel, clothing and books. However, there are a myriad of other things that your accountant may consider including. During the year, keep any receipt, even the questionable ones, in a plastic Ziploc folder (they sell these in office supply stores). Enter each one on your expenses spreadsheet and pay for it with your business debit card or cash. Do not use your personal account to buy anything related to your business. Build this discipline into your daily life.
5. Save for taxes: As independent teachers, we have to pre-pay our taxes. Keep track of your weekly non-taxable revenue on your teaching spreadsheet and save money towards taxes so that when your tax bills are due, you have the money in a separate account.
6. Save for yourself: Giving away all that you earn to bills is depleting, both fiscally and emotionally. Decide on a weekly percentage that you'll save each week and do it.
7. Set up a schedule to pay your regular bills: In corporate jobs, you're paid on a regular schedule. This is usually bi-monthly, so your monthly personal expenses are paid twice a month, around the receipt of your 2 paychecks. As a teacher, you could be paid throughout the month, as some of your services might result in payment at the time of service, while others might come at the end of the month or the beginning of the following month. Set up schedule to pay your regular bills in a way that coincides with when you are paid by each client. Paying bills late can often result in fees and may damage your credit rating.
8. Check into disability insurance: As yoga teachers, if we get sick for an extended period of time or are hurt, we can't teach. If we can't teach and we have no other income, we don't make money. Disability insurance policies will vary but some will pay up to 60% of your gross annual income while you're unable to teach. Sure, it's a monthly expense but if you imagine the financial impact that not working for 6 months or longer might do to your life, it may be worth it.
9. Keep track of your weekly "cash on hand" costs: As teachers, we're out all the time. Our lives are filled with meetings, teaching classes, running around doing errands and social activities. This can mean we're spending weekly cash and running to the bank without a sense of how much we're spending. Keep an envelope and insert all your ATM withdrawal slips for cash and debit card receipts during the week. Have a weekly cash limit you'll stick to and keep track during the week of your outlay.
10. Perform routine maintenance on your car: Unless you live in an urban area and can depend on public transportation to get you around or can do the occasional rental, you'll need a car. If your car breaks, you may not be able to get to your teaching (especially if it breaks without warning). Even though routine maintenance costs money, it's savings in the long run if it catches something that, gone unnoticed, could turn into a bigger, more costly problem.
One other important tip: Do not use credit cards. Unless you have the money to pay it off right away, don't do it, buy it or book it. The stress that debt creates is stress you don't want or need.
For more tips on running your own yoga business, see my earlier article, "14 Tips for Starting Your Own Yoga Business."