How to Become More Aware of Our Ego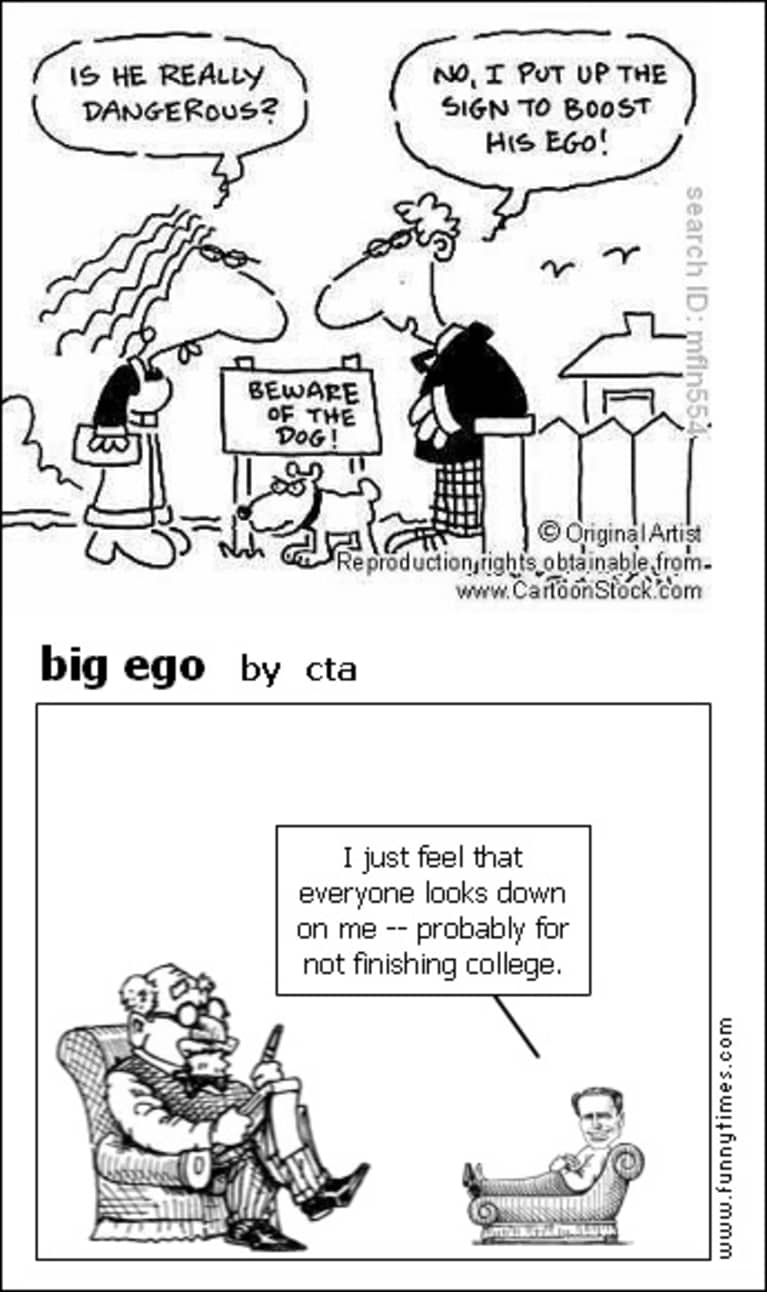 I've always been a dreamer. I have always had high expectations of myself and always wanted to be like someone else. It always seemed better to be someone else, as they always seemed happier and better than me. I guess they were just as good at acting as I was. Don`t show fear, don`t show sadness or pain. Don`t even feel it, just pretend that it`s not there! It`ll go away. I tried. Waited. Did it go away? No! We all know that. We need to let ourselves feel whatever it is that we feel. Listen to the heart, and accept that what you feel is absolutely ok. Right now you have all the power you need to change that.
Sometimes it can be challenging to be a part of a "spiritual community." Everyone is walking around looking so darn peaceful, blissful, and happy. People do yoga, eat healthy and they love everything and everyone, which is great because we need love. We all soon forget that we are all human beings with good and bad capacities. We are made to feel everything. Pain, love, compassion, jealousy, hatred, you name it and it`s somewhere in the wheel of feelings. The question is; how much energy do you want to give to the different feelings that you have? Do we want to give more energy to the love that we feel, or to the hate we feel for something else?
Another important question is; where does it come from? Does what we feel come from the heart, or does it come from the ego?
We all want to be kind, loving and sharing. Compassionate and understanding. The question again is; where does it come from? Does it come from the ego or the heart? Maybe you`re asking yourself; what does it matter? A good deed is a good deed, well is it? Does it matter why we do it, as long as we`re doing it? It`s kind of like living your life doing good deeds just because you want your karma to be good and because you want to go to heaven, Samadhi, or paradise. Wrong intentions are just as bad as wrong actions.
Imagine an old woman crossing the street. You see her and think "I really don`t have time to help her. Well, I guess I have to because that`s what I`m told and expected to do in a situation like this." You`re helping her and practically dragging her across the street just because you`re doing what you`re supposed to do! Bravo! Okay, here is the problem; you`re doing it from the ego. Now your ego will give you a big hug and say "Yay, Good job! You did something kind and hopefully someone saw you!" (When you think about it, it`s funny how the ego works. Makes you feel good and all). It would be so much better if you approached her with love from your heart and helped her across the street with patience. It would be better for the both of you! Why? Because the ego is not involved. Same act but different outcome.
Becoming aware of this has been such an eye opener for me. Our ego is a big part of our live and we need to become aware in order to take control. Ego plays out in us in so many different ways. We have the "swimsuit" ego (that makes us smaller) or the big ego. Swim suit ego says; "Poor me. No one likes me. I might as well just sit here and feel sorry for myself." While the big ego says; I can do anything. And when I do that, everyone will look up to me, they are going to want to be me. I`m the coolest person ever!" My point; IT DOES NOT COME FROM THE HEART! Whenever you have a motive for what you are doing, it most likely comes from your ego.
So, the next time you do something or say something, stop for a second and listen. Let yourself feel. Where does it come from? Why do you do it? And if you do it because of your ego, simply transform it and do it from your heart if it's anger or love. That way your essence and your perfect light can shine through. The more ego structures we can find and transform, the more "you" will appear. Some people ask: Well, if almost everything is ego, what`s left when you take it away? Well, the answer is:
100% YOU! 100% OF YOUR ESSENCE!