Let Every Moment Be Spent as Nourishing Time for Health & Happiness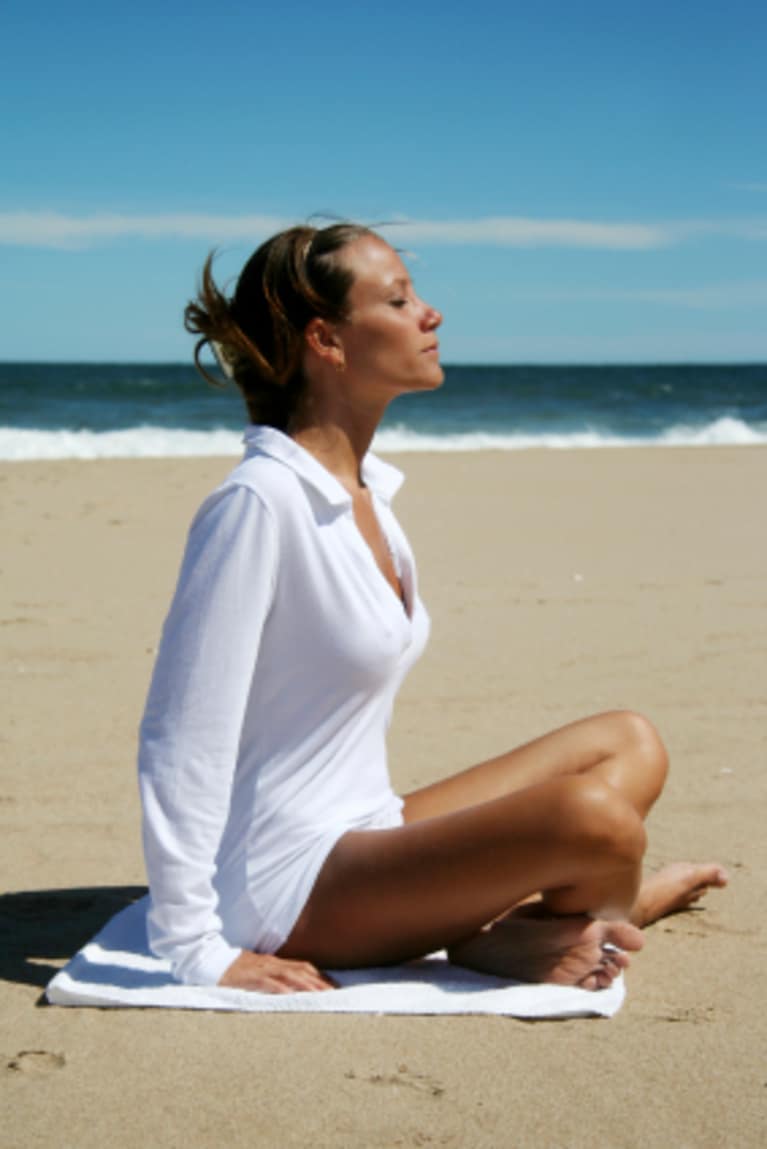 Therapeutic massages, weekend getaways with friends, or cleansing yoga retreats are just a few things we can do or have to take care of ourselves. Spending time that is entirely dedicated to our happiness and personal growth is wonderfully divine, but when that special time ends, many will return to the struggle of life's daily grind, and that does little to contribute to our overall health and contentment.
There are many ways to make the most of your time. Turning every moment into time for you isn't about being selfish or living a life in solitude. It is about making a commitment to honor yourself so you can better serve others. This may sound like a contradiction, but the more time you take for yourself, the more energy you have to give.
If you feel like you don't get enough time for yourself, the following tips will help you enjoy more moments that soothe your soul, without having to spend money or travel afar.
Be inspired by ordinary moments.
Next time you are engaged in something other than what you think you'd rather be doing, give it a second chance and try to find something fabulous about it. If you hate your job ask yourself if you would rather be broke. Even if you are stuck on the interstate in 100-degree heat and humidity without an air conditioner, you can turn your experience into something that enhances your life (just imagine you are detoxifying in hot yoga!). Take every opportunity to soak in those special moments that present themselves as a way for you to learn, grow and ultimately be happier. Before you know it, your 'me time' calendar will be full and you will feel better as a result.
Avoid compartmentalizing, judging, or labeling your time.
There is no need to separate 'me time' with 'mom time, work time or chore time.' It is all 'you time' if you approach it that way. Some of you may be wondering how chasing after screaming kids, clocking in to a mundane job or getting on your hands and knees to scrub the bathroom floor could possibly be categorized under the heading of 'nourishing time for me', but there are ways you can absorb each moment and make them all special, healing and refreshing.
You must dismiss the boundary where time for yourself ends and the rest of the time begins. For example, you may be fretting about having to clean the house, but if you think about it (or not think about it, for that matter) the scrubbing, sweeping and stretching movements are similar to doing yoga or Pilates. I know this sounds incredibly silly, but your body doesn't know the difference between being on your hands and knees on your yoga mat or on the bathroom floor. So what's the solution? Change your mind! You might go to yoga to gain some peace of mind, but you can also approach everything you do as delightful time spent enriching your day.
Indulge in your senses more often.
A vacation by the salty ocean can be a healing affair, but you don't have to book two weeks in the Bahamas with your best girlfriends in order to escape the stress and monotony of day-to-day life. Find joy in the input of your senses like the smell of lavender, the sound of a morning bird, the taste of super dark chocolate. There are so many extraordinary sensory experiences to be had, so why waste a single minute feeling bored and uninspired? Choose to savor and enjoy every moment in your life, and do it just for you, because it will not only help you, it will also help those around you.