5 Fresh Ways to Use Avocados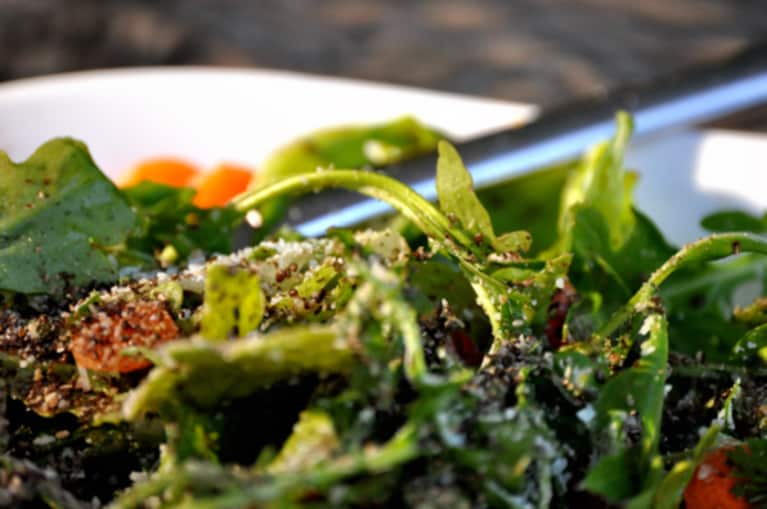 The days are getting longer and spring is almost in the air. Why not freshen up your meals and snacks with some fresh, springtime eats to rejuvenate your body from the winter months? If you're anything like me, you're ready to welcome in the spring vegetables and set aside the winter veggies until autumn. So, no matter where you live -- hop on the spring clean eating bandwagon and try these quick n' easy 5 ways to put some pretty green avocado in your spring.
1. Escarole Salad with Avocado & Pistachios (1 cup pistachios, 2 sliced ripe avocados, 2 Tbsp. flax oil, 1 Tbsp. balsamic vinegar, 1 segmented grapefruit, 1 cup watercress, 1 head escarole, leaves torn). Puree half the pistachios, oil and balsamic in a blender. Toss grapefruit segments with sliced avocado, escarole, watercress and dressing; season. Top with remaining pistachios.
2. Avocado Garlic Oil (1/3 cup extra virgin olive oil, 1 finely chopped ripe avocado, 2 cloves crushed garlic, ¼ tsp. crushed red pepper). In a small saucepan over low heat, cook oil, avocado and garlic for 5 minutes. Remove from heat add sea salt and crushed red pepper; set aside to cool. Discard garlic. Refrigerate for up to 4 days.
3. Avocado Quinoa Soup (1 qt. vegetable broth, 2 cloves crushed garlic, 4 slices ginger, 1 lb. fresh baby spinach, 1 cup sliced shitake mushrooms, 1 diced avocado, 2 cups cooked quinoa, 2 sliced scallions, 2 tsp. fresh cilantro). In a medium pot over medium heat, combine all ingredients; simmer for 30 minutes.
4. Avocado Sweet Potatoes (2 large cooked sweet potatoes, 2 diced avocados, 1/4 tsp. sea salt, 2 tsp. balsamic vinegar, 1/4 cup fresh chopped basil, 1/4 cup dried cherries, 1/2 cup cashews, 1/3 cup almond milk). Combine all ingredients in a large bowl; using an electric mixer beat until combined.
5. Avocado Faux-Fiteroles (1 pt. coconut ice cream, 6 slices cinnamon raisin toast, 1 diced avocado, 1/4 cup melted dark chocolate). Scoop 1/3 cup ice cream onto each piece of toast; top with chopped avocado, gently press down with another piece of toast, slice ice cream sandwich in half. Drizzle with melted chocolate.