5 Challenges to Deepen Your Yoga Practice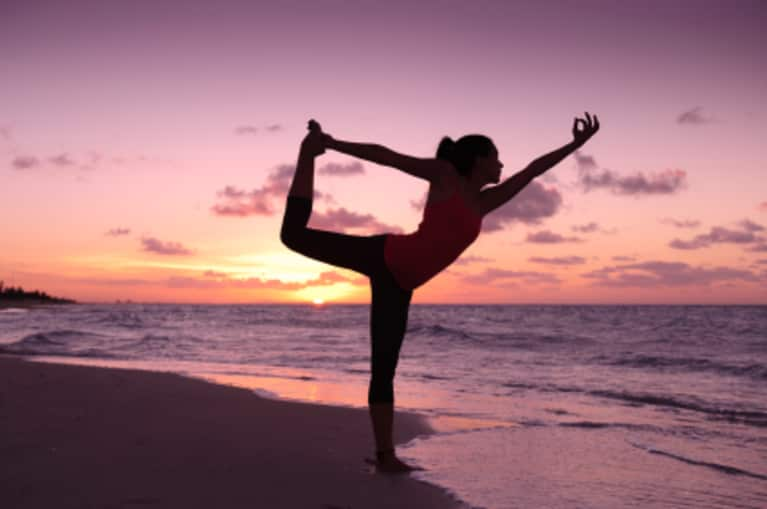 Advancing your yoga practice is a fun and wonderful journey, but it does not come easy or without the need to face certain challenges. Nothing new or great ever happens without pushing your edge, so it is important to step out of your yogic comfort zone and tackle the following challenges.
1) Taking your first class (ever, or at a new studio) –Just yesterday, I was having a conversation with someone who equated going to a new studio for the first time to your first day at school. You don't know what to expect, what the people will be like, what the class will be like, etc. Well, find out! What are you going to accomplish by not seeing what is out there? This was a huge hurdle for me to conquer, but by going to different studios I was eventually able to find the one I truly adore and love to return to every time I come in for a class.
2) Trying challenging poses – I used to look at poses like fallen angel and forearm stand and assume they were completely out of my league. It wasn't until I said "what the hell, may as well try," and had some wonderful teachers show me the right steps of getting into the poses, that it was revealed to me that they are actually not impossible. Don't ever assume that you can't do something, because thinking like that is 99 percent of what is holding you back. If you want to learn a pose, try it out, use building blocks and be persistent, and eventually you will own it.
3) Class with a different teacher – One of my first yoga teachers is an absolutely amazing teacher. His classes have made my practice grow exponentially, both physically and mentally. He's awesome. I'm sure you may have a teacher you feel the same way about, however it is important to "cut the chord" and see what else is out there. Every teacher is unique, and an important part of coming into your own as a yogi is to learn from many different teachers, all of which leave a footprint on your yogic path.
4) Living in the moment – How many times have you been in class, sitting in full lotus while the teacher is talking about concentrating on your breath, but all you can think about is what you are making for dinner after class, a phone call you need to make, work, etc. A huge part of yoga is genuinely living in that moment. It's not easy, but when you step onto your mat, pretend you are stepping into another world, where the only thing that exists is yoga and yourself. No past, no future, just the moment at hand. Practicing this will deepen your practice immensely.
5) Making time for your practice – We all lead busy lives, but making time for yoga should be a high priority if you are serious about it. So many people I speak to say "I love yoga, but I just don't have time for it." Well, I don't think they must love it all that much, because if they did, they would make the time. Get up an hour early to practice, if that is the time you have. Make it clear to your family and friends that this is a part of your life that is non-negotiable. My husband has learned not to impose on my yoga time, and I appreciate his unwavering support of my practice deeply. Not having time to go to class is not a good excuse anymore, now that there are websites like yogaglo around.
There is a great Anthony Robbins quote that says, "If you do as you have always done, you will get what you have always gotten." Since the first time I heard it, the saying has been imprinted in my brain. Like with anything else you want to become better at, yoga requires stepping outside of your comfort zone, pushing your edge, and unwavering commitment.