Sacred Love & Shared Karma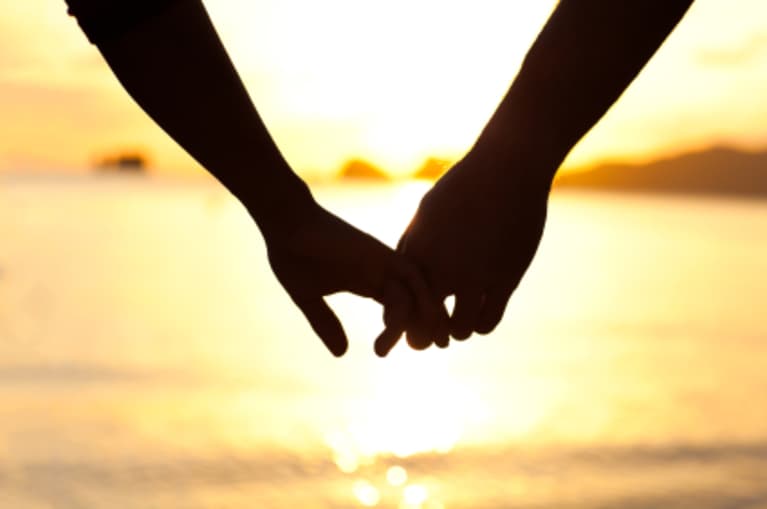 Your eyes meet for the first time across a crowded cafe. A soul cries out for reunion with itself. Your heart is moved as you know something is real in those eyes, even though everything else may make no sense... 
When two lives collide, time stops -- it doesn't have to be a crash or a merger -- it can be whatever it needs to be. At best, a moment of magic. At worst, just another moment when forgotten seconds pass into minutes. Shared karma. 
When you hold on to another, you bare your soul. This is vulnerability. Our society teaches us to be wary of others, and keep our distance. Yet, being vulnerable opens up a much deeper experience of life. It also awakens our inner centre, our flame of consciousness which desires to penetrate the light.
The sacred path isn't one that always presents itself with shining angel's wings. Sometimes, the sacred path is damp, dark and ever-so cold, and the wind stings like crazy.
Following our sacred path, we rejoin with the richness of life and although we may never overcome fear, we learn to live with it. The sacred is a feeling that can be a meditation, a prayer, love, bliss, a flowering of consciousness. The sacred is all these things -- something beautiful we feel in our soul.
When two souls meet, it is a moment that can last forever. It is the naked touch of souls. 'Naked' we are pure, revealed and open, and it doesn't have to mean physical nakedness. We can be fully exposed even wearing garments. If we were able to confront the truth about ourselves and be truly naked with another, following our dreams would be easy. When you are truly naked, you can write your destiny in the stars.
When you discover the possibilities of life, smile -- a smile is the first step to creating paradise on earth. Yet you question, and fight with yourself. 'Think'. 'Think'. Think...where does it get you! Your "reality" may seem safe but it is not reality. Feeling -- not thinking -- is where your answers lie. Feeling is where your truth lies.
Feeling is not the safety of "sanity" you yearn for. That is control. Your power lies not in thinking, but in feeling -- not in safety, but in following your heart. Trust what you feel and know.
Love may not feel safe. Yet it is the greatest gift you have, and the greatest gift you can give. When souls meet, there is a moment when time is no more; past-present-future collide in the infinite moment beyond time and space. That is where miracles happen. That is sacred love.
Play a little. I dare you.
Feel a little. Trust in Life.
Your choose your reality, and love is the best choice.