If You Can Dream It, You Can Do It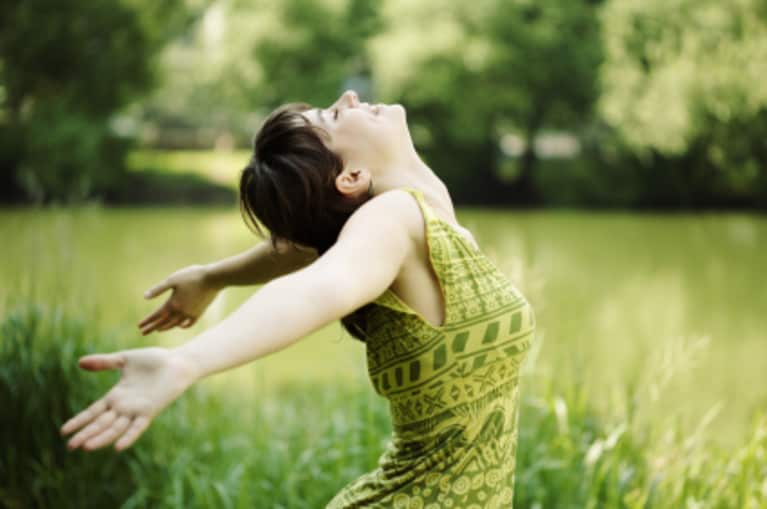 I recently wrote that 'Life doesn't give you anything you can't handle' -- at that time, I was referring to challenges and struggles thrown in front of you as you go through life... Ironically, the week following that piece of writing, I was presented with serious challenges, almost as though life was directly and blatantly calling me to put my own words into action – to walk the talk. So, as I worked through these challenges, keeping my eyes/mind/spirit open to the lesson's within, it came to mind that this statement, 'Life doesn't give you anything you can't handle' doesn't just apply to difficulty. This statement, it would stand to reason, also applies to tremendous joy, abundance and success.
I believe that in our culture, we may more readily accept struggle and pain as a necessity of life and when presented with joy, opportunity and abundance, shirk away, skeptical or lacking in enough confidence and self worth to actually consider that we deserve this; that success is actually something we can handle. Rather than walk through an open door with confidence, we turn a blind eye to it and stay in the comfort zone of complacency and mediocrity simply because we have not yet recognized that 'Life doesn't give you anything you can't handle' – we are capable of sooo much more than most of us aspire towards. The universe knows this, but we seldom open our eyes to this reality. Our true Self is capable of anything. In fact, our true self is everything, the only thing.
Open yourself up to the fact that life doesn't give you anything you cannot handle, that whatever you can dream, you can handle. Look within and ask, what is my true purpose, my Dharma? If you come to know your true self (Atma), all fear will dissipate and your dharma will be clear – you will clearly see and walk through those opened doors, secure in the knowledge that you always have been and always will be taken care of, that this physical experience is simply an opportunity for you to take action, helping to point humanity toward dharma, or right action, living a truth based life.
We are only limited by our own self awareness and belief, or lack thereof. Create lofty goals; yet, relinquish attachment to those goals, confident in the knowledge that, as long as you are doing the work, taking action towards improving the human condition, all will unfold as it should.
I am a tremendously successful human being. I have friends and family that love me unconditionally. I have a roof over my head and a bed to sleep in. I have yoga. I have faith in myself and in humanity. I am open to all of life's gifts and opportunities. I have faith in the fact that I have always been, and I will always be perfectly, perfect.
I encourage you to do something today that re-inspires your faith in yourself and in humanity.
Meditate. Write. Roll out your mat. Smile. Look into the eyes of a child. Breathe.
Take action, comfortable in the knowledge that you are completely unique in this world, that you have gifts beyond measure and that you are fully connected to all that is and all that will be.
Namaste my friends.