Potato Chips & Mindfulness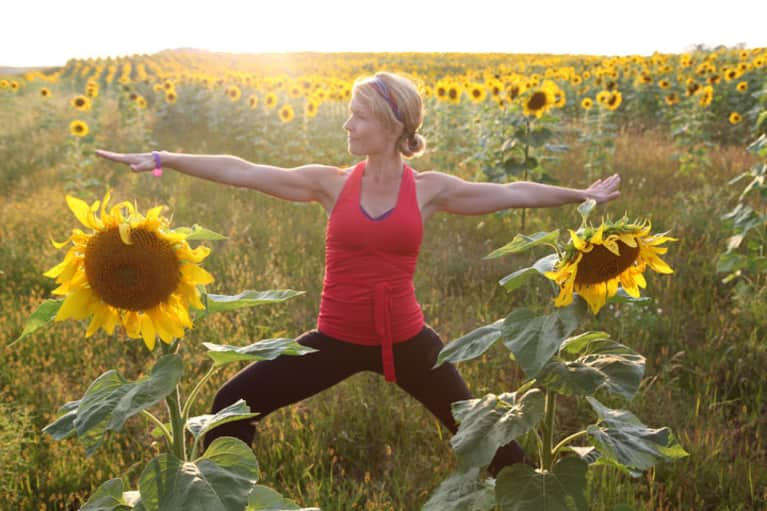 Have you ever starting eating a bag of chips and then noticed only a few tiny crumbs left at the bottom? How about the awkward pause in conversation as you realize you have no idea what the person across from you just said? Or maybe you've arrived at your destination only to realize that you hadn't noticed anything you saw along the way? We've all done it at some point in our lives, "automatic pilot" eating, walking, driving, the list goes on. These are just a few ways we practice "mindlessness" in our everyday life. Unfortunately, we miss out on life in this zombie like state and end up ignoring our relationships, our health and our life, barely able to keep from bumping into one another! There is now scientific studies to show that we can strengthen and build mindfulness traits that last, but more about that later.
As a yoga instructor, I've found that practicing conscious breathing is one of the single most effective ways to create mindfulness and release stress. Instead of going into automatic pilot and reacting how you usually would in a stressful situation (anger or fear) you can create a new habit through the breath. Engaging in a few deep breaths before you respond in any situation will help you to create a new perspective.
Now, scientific facts also support your quest for mindfulness. Numerous studies done at UCLA Mindful Awareness Research Center (MARC), reported after just eight weeks of simple breath awareness training, they were able to see positive effects, including an improved function of the immune system, improved blood pressure and increased empathy. The studies also show we can strengthen and build mindfulness traits that last. Traits such as self knowing, insight and our ability to have empathy for another human being are just a few supported by practicing mindfulness.
How helpful would it be if you had some easy techniques to be able to navigate through the stress of a normal day... like when you're stuck in traffic feeling trapped and you can't get to your already late appointment or you were just cut you off by someone talking on their cell phone? What would you give to be able to calm and focus yourself in that moment? Say your at your desk and you just got an upsetting email and you feel a familiar knot tighten up in your stomach and you can feel the pressure of the day building AGAIN. Now you notice the muscles in your neck and shoulders tighten, and that familiar sick feeling settle in. What would you give to be able to soothe that stomach and relax the muscles, feeling like you just received a wonderful massage?
Recently, my husband asked me what I thought about him taking an online app programing course. As we all know, we teach what we need most and my thoughts immediately went to creating some sort of stress relief app people can use before they get to the brink of snapping and to strengthen mindfulness traits. (Here's what we came up with, "One-Minute Mindfulness.")
You can create a new state of mind by creating a new physiological state in the body right now. As you read, sit tall and bring your shoulders back. Take a long, slow deep breath in through your nose. Hold the breath for a moment, letting it saturate your body with energy. As you exhale, sigh out loud or internally...ahhhhhhhh. Continue with five more calming breaths and feel the shift in the physiology of your body!