Valentine's Day: Celebrating Love Everywhere in Your Life (Not Just Relationships)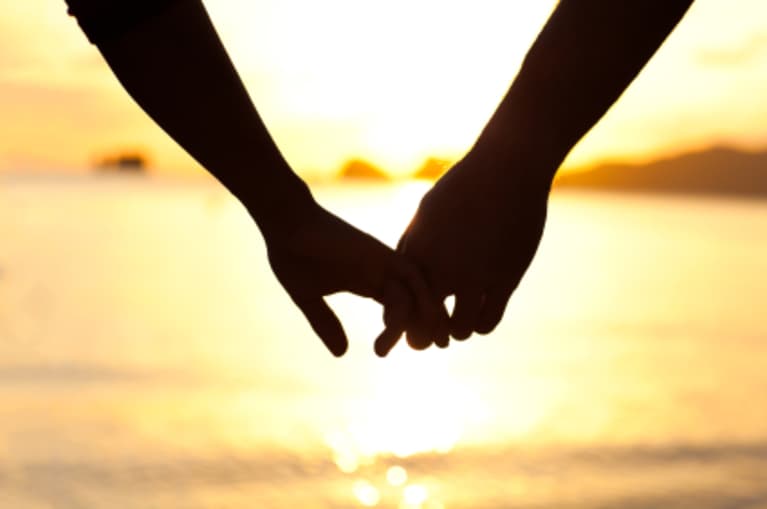 Dear St. Valentine... I don't know what to make of you. My Valentine's day memories, in snapshots, look something like this: Grade school: writing out valentines for everyone in class like we were instructed to do and hoping I'd get a special one back from the cute boy in class. ("Do you like me? Circle one: Yes, No, Maybe",) High School: Awkward dates, College: A few flowers, but usually just another night to play some beer pong, Early Twenties: Lots of girls nights out, Since my husband and I started dating: Awesome, but so is every day with him (forgive me for the cheesiness.) Since our wedding anniversary is the week before Valentine's Day, we generally spend it with a home cooked dinner and some wine at the house, which is much nicer to me than battling with hundreds of other couples in the area for a prime table at a local restaurant.
I'm sure that many of you have similar experiences with this holiday, depending on where you are in your life. And hey, if you are in a relationship, get flowers, AND play beer pong, kudos to you and your significant other. But in all seriousness, a lot of pressure is placed on this holiday to be in love, and unfortunately many people wrongly feel as though by not being in a romantic relationship, they are left out and not up to par.
This year, I think it is important to acknowledge that love is not just about having a significant other. Love is everywhere – in the people you surround yourself with, the hobbies you adore, and the places you call home. Love is in your dog's excitement when you walk through the front door, a great book, and in the fresh flowers you bought yourself to brighten up your home. Love is taking an hour and dedicating it to your health and well-being by doing yoga or going for a run.
This Valentine's Day, celebrate not just relationships, but what is just as important – the love you can find everywhere in your life if you just open your eyes to it.