5 Tips for Yogis Recovering From Injury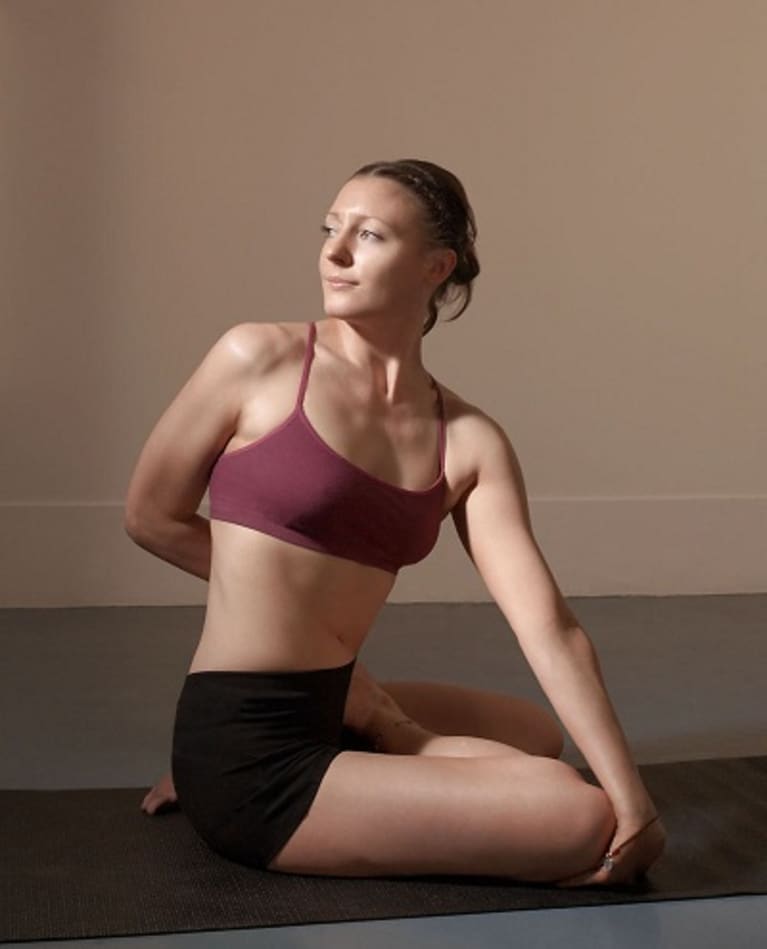 For some yoga practitioners, dedication to a daily physical practice can be likened to an athlete in training, pushing the limits of the body on a daily basis with little time for the body to adjust from such demands -- some practitioners taking just one day rest per week. It is no surprise that such committed yogis will at some point in their practice come face to face with injury. It might be something that will clear in a couple of days but if serious could be a devastating blow to the dedicated practitioner -- both on a physical and psychological level.
The reasons for injury are numerous and debate has been rife in the media recently about this very topic. Rather than explore reasons for injury, I'm going to offer tips on how to cope with the loss of practice, whilst in recovery.
I had experienced recurrent back problems for many years and it was during my second trip to India when this led me to be unable to continue with practice. Rather than return home with new postures, I hobbled off the plane with ruptured discs. The back problems had persisted for so long that, like a storm brewing, it had to manifest ironically and poignantly happened whilst I was in yoga's motherland. Here are 5 tips to help you if you are recovering from injury or illness.
1. Seek Professional Help
You will probably find that almost everyone you talk to about your injury will have something to say about it and what you should do. Bombarded with different hypotheses and treatments ranging from energy mats to chakra healing, your best bet is to ignore all advice except that of a
professional specialist – such as a sports physiotherapist who is going to understand the physical and emotional strain an injury will cause. Don't judge yourself if you need to use painkillers for acute pain. One yogi I met seemed shocked that I was using painkillers, but when I asked him if he had ever experienced neural pain, you guessed it, he hadn't.
2. Be Kind to Yourself
At times you may feel at times like a dog licking a wound, feeling sorry for yourself and finding yourself spending a lot of time alone. Recovering from injury can take time, and it is this time that you can spend utilizing all that yoga has taught you, including mindfulness, self-compassion, non-attachment and impermanence. If you need to rest and are missing your regular asana practice, use the time to explore the different practices of yoga including meditation, concentration and
pranayama. Use your time to expand your knowledge in the spirit of Jnana yoga. The internet is a great source of information from fellow practitioners and teachers. Listen to podcasts and find inspiring blogs to help you explore and learn.
3. Learn Acceptance
I remember posting on social media, 'why me' and the most yogic response was 'why not you'. Acceptance isn't easy, but is one of the lessons yoga teaches us. Accepting what has happened is going to be the start of your healing. Things don't just happen, there will be reasons why your injury emerged but you can learn from this and become a better yoga practitioner because of it.
4. Go Slow
After a serious injury or illness, it is going to take time before you can practice asana as you once did. Your body will have changed, and you have to respect that. My mantra for recovery was 'Go slow'. Try things out, use yoga asana as therapy, wait a while and see how your body reacts. You will learn if it is too much too soon. In many ways, treat returning to practice as starting all over, in a new body. We do after all, wake up in a new body every day.
5. Make a Change
If our true nature expresses itself through the physical body and mind then experiencing a physical weakness that has led to injury or illness, may lead us to much deeper contemplation and spiritual growth. Spend your time in recovery deciding what changes you may need to make in your life to heal fully. If stress and rest are crucial for healing to occur you may need to consider a lifestyle or job change. You are the most important person in the world; Make the changes you need to make.
Injury and illness can be a painful and lonely experience for a yoga practitioner, but it can also be a journey of self-discovery, transformation and empowerment. My personal journey led me to leave a high pressured job and start over. I found a new teacher and am currently planning my next trip to India. My asana practice might not look like it once did, but I have much more awareness now in both asana and daily life.