When Sh#t Gets Thrown At You, Shake it Off and Get Growing!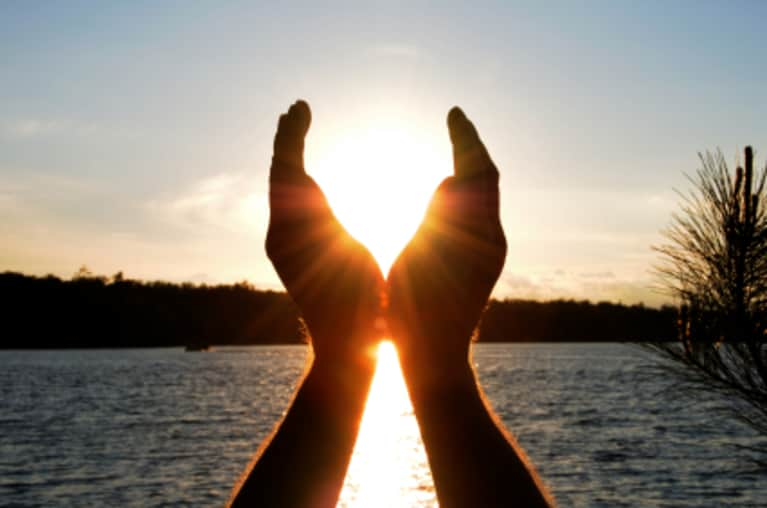 I have a beautiful friend struggling right now over some heavy choices. He's facing one of those moments that will alter the direction of his life significantly, regardless of what he decides and which path he takes. Being at the precipice like this can be so frightening, the not knowing and the uncertainty of how to choose.
It seems a mysterious thing that often the best, most kind and generous people have such major challenges and difficulties thrown at them. You have to wonder, what did they ever do to deserve this and why would this happen to such a beautiful person? Hey, I consider myself a kind person, and yet I've been left curled up on the bathroom floor Eat, Pray, Love style. Not pretty, I tell you. Not pretty.
When I reflect on my life, both past and present, I can see several 'fork in the road' game changer moments: emotional struggles, unhealthy relationships, financial insecurity. When you're in the moment you have no idea what the outcome or impact of your choices will be. What I like to believe is that the biggest challenges, the greatest heartaches and struggles, are only given to those who are strong enough to handle them. Therefore, those kind, beautiful and generous people in my life with the barrels of compost being thrown at them are, in fact, not only the kindest, but the strongest and most capable people, as well. Life doesn't give you anything you can't handle.
Also, remember, nothing is permanent. Eventually the mud will dry up or the rains will wash it away and some level of clarity will be available, if you pay attention the lesson will be there. Sometimes this is incredibly subtle, while other times it's like a direct and painful punch in the face. I know I've experienced both... Be careful because the more that you ignore the subtle signs, the less subtle those signs become, until you may find that you're getting pretty beat up on a regular basis.
Now, Consider a flower, a tree, or a strawberry: without the detritus, the compost... the sh#*, things don't grow. All living things require this. Rising out of the mud is the lotus. I know that when you're really deep in the mud and the path seems so overrun by sadness, confusion & fear, you may feel completely hopeless and think that I'm the one full of BS, I get it. I also get that these words will meet you where you're at and you will take what you need.
The times when we're digging through the dirt are opportunities. We are being given the gift of growth and discovery. So, will you lie down in the crap or will you use it to build a stronger foundation on which to grow and prosper?
Life is not all yogasms and beautiful downward dogs. Life is painful. Life doesn't pause to let us catch our breath, assess the situation and decide on the best way to move forward – we're building this plane while it's flying and the only manual is inside of us, my friends. So, shrug off the small spoonfuls of dirt and use them to build your foundation slowly, with awareness, alleviating (hopefully) the need to climb too high, too fast over the really big barrels of crap that might follow.
Namaste my friends.