Dan Borris, creator of Yoga Dogs, is back...but with cats! Here's a look at some of the funny photos of cats getting their yoga on.
They're all part of his Yoga Cats calendar.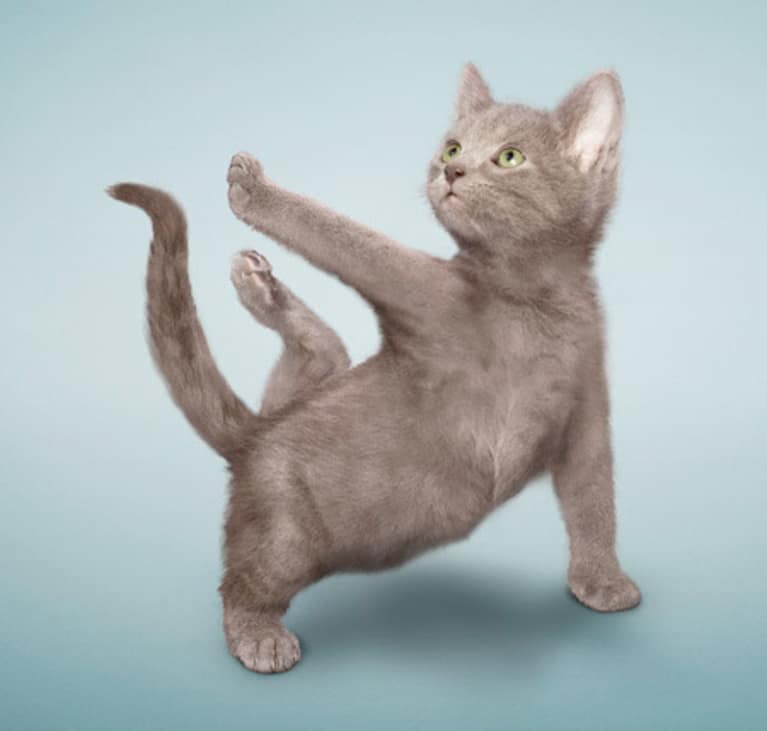 Nothing like a little twisting to detox the body!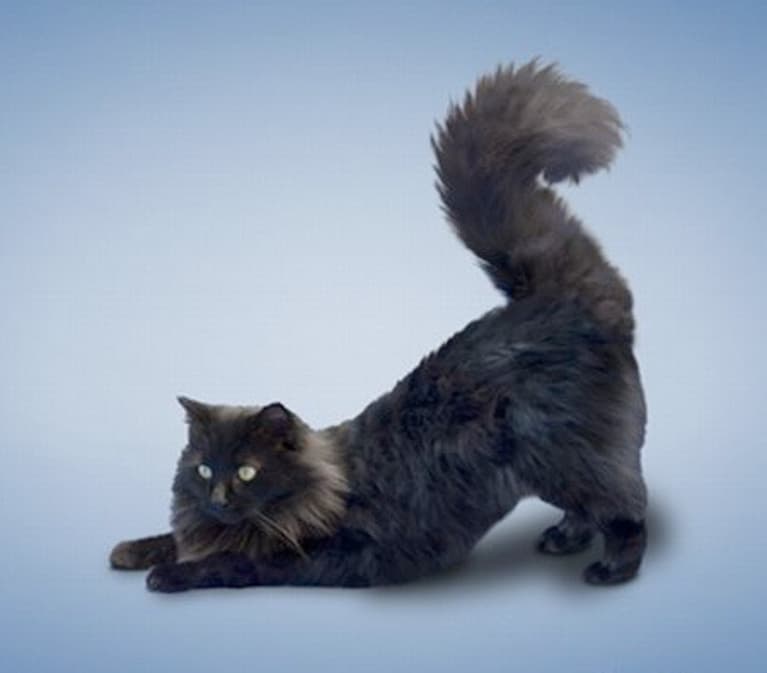 Downward Dog - cat style!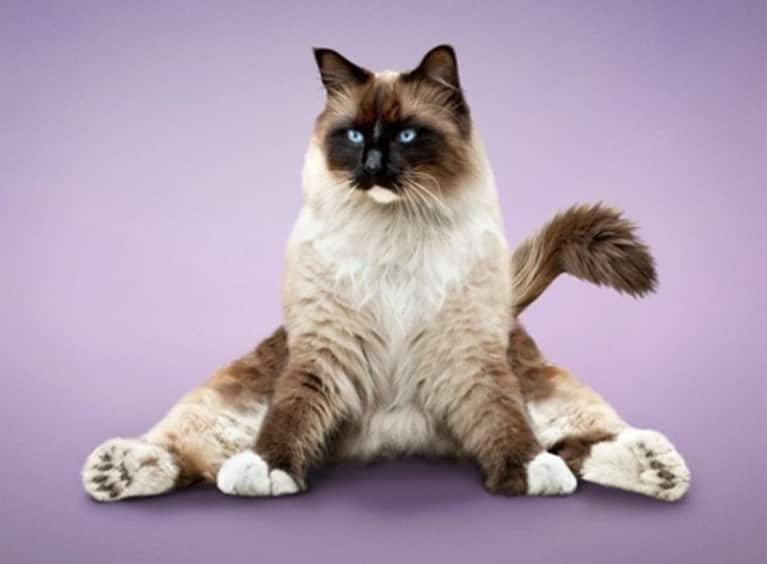 I have a feeling cats are a bit more flexible here :)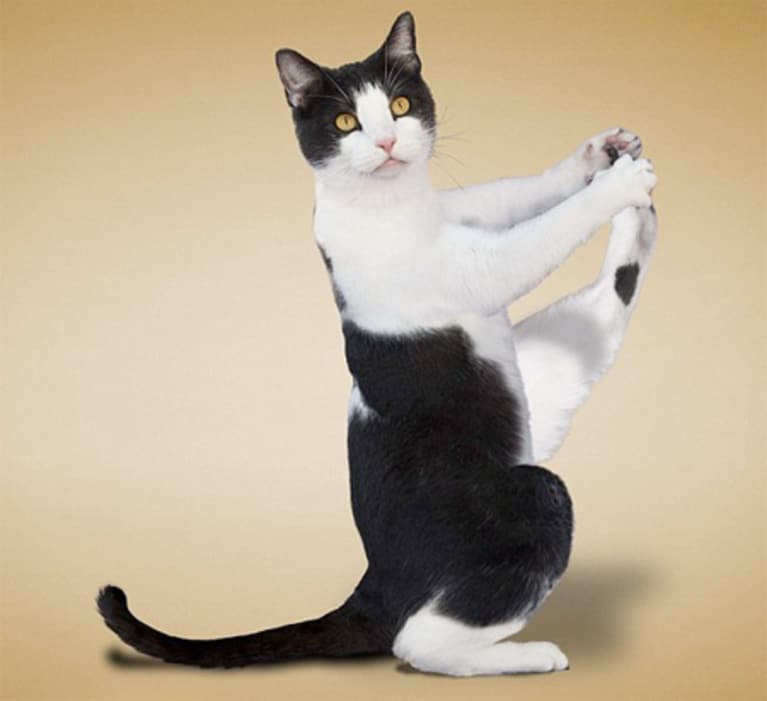 Even cats can struggle with balance sometimes.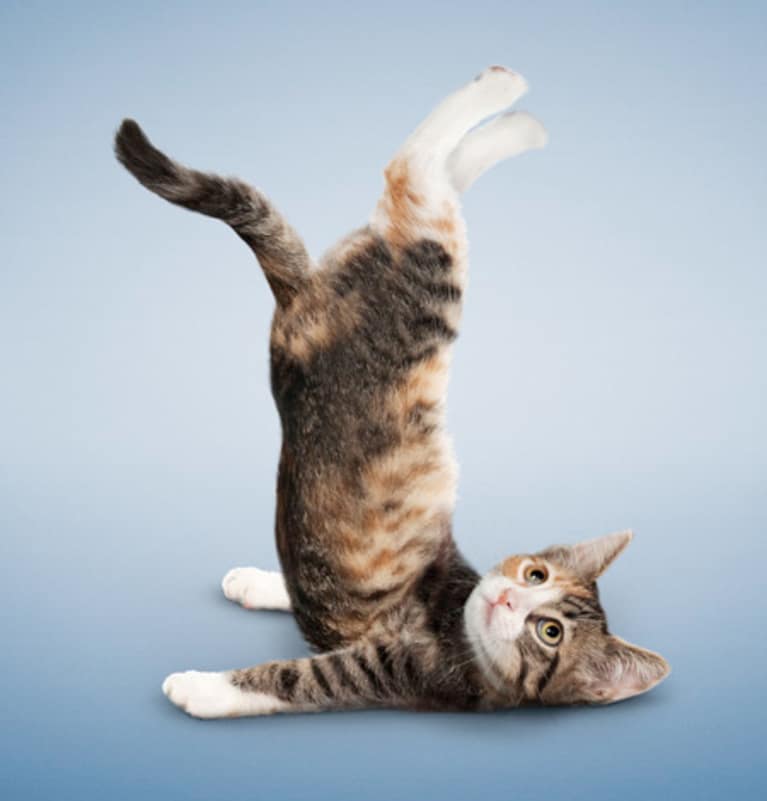 Even cats need to prep for savasana.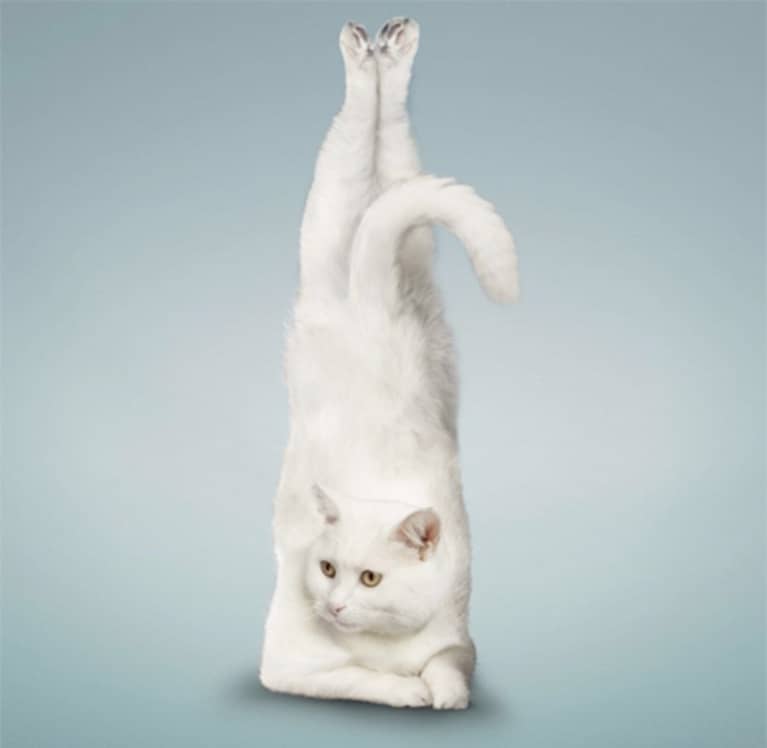 This cat seems to be enjoying being upside down.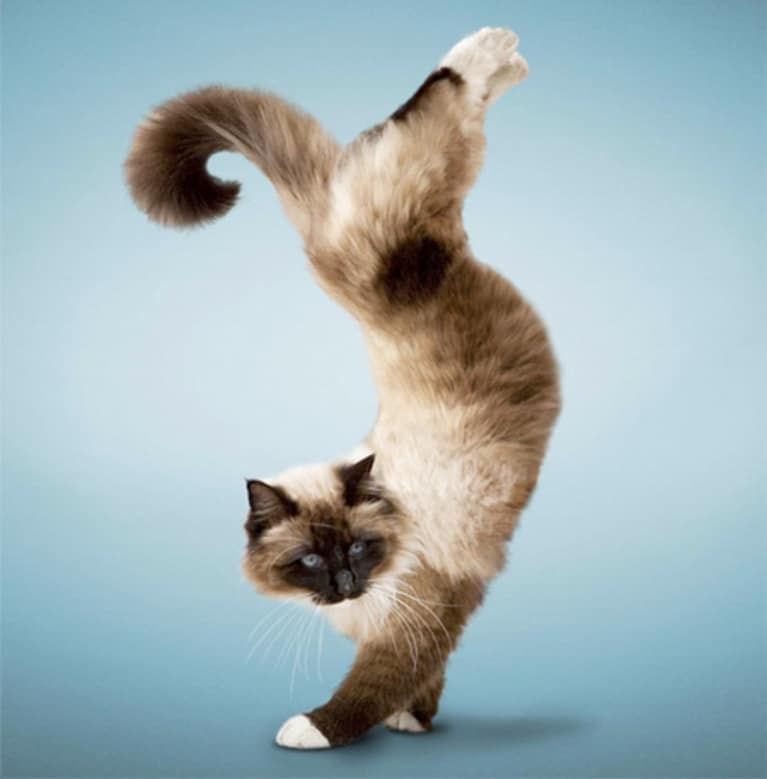 Is the cat nodding to let us know how easy this is?