9 Inspiring Thoughts for Changing Times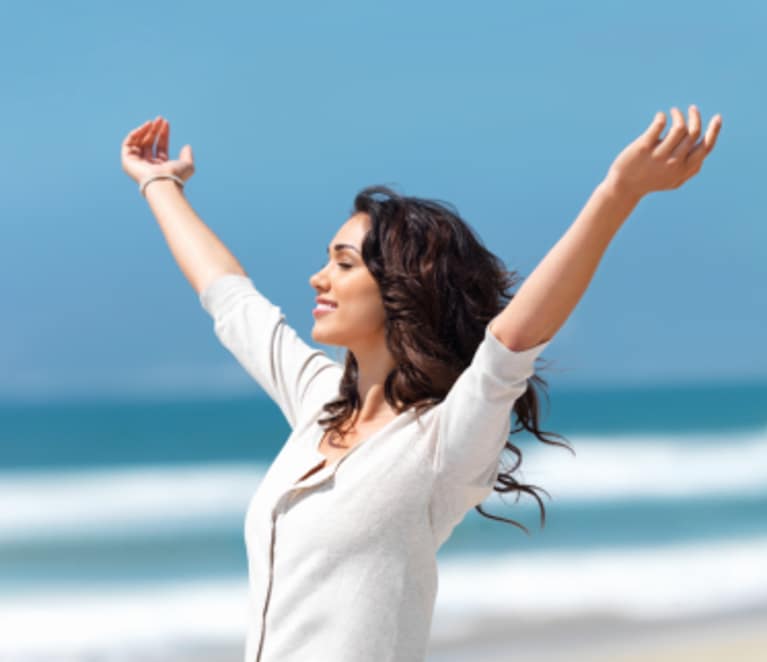 In this crazy time of ours, living with a shifting economy, global conflicts, high unemployment and many of our friends, family and neighbors struggling to make it all come together, I am finding that often times misfortunes and hardships, though seemingly insurmountable, can actually be transforming -- you become a stronger, wiser person, able to truly tap your fullest potential.
Perhaps you personally have experienced financial challenges, loss of a loved one, a period of being super lonely or have recently battled and recovered from an addiction. Whatever the case, we can definitely bounce back to a more solid, grounded place -- even beyond what we expected for ourselves.
These quotes and thoughts have given me hope, taught me sound lessons and are often just what I need to reassure myself I have enough and restores my forward momentum to move through what I have to and come away more together, balanced and convicted in my journey.
1. "Try to realize it's all within yourself - no one else can make you change, and to see you are only very small and life flows on within you and without you is perfect." - George Harrison, musician/songwriter
2. "If you don't look you can't see, if you can't see, you can't shift- the stage is the Self." - Elena Brower, Yoga Master
3. "Believe in yourself no matter what. You matter. Your unique opinions and ideas are vital to this plant. You have a contribution no other person can make. Without your unique stamp on the world humanity will not fully prosper." - Phyllis King, Ph.D
4. "Take responsibility and ownership for your life, your success and your happiness. If you do not, no one else is going to do it for you." - David Riklan, author
5. "Never give yourself a chance to fall apart because, when you do, it becomes a tendency and it happens over and over again. Practice staying strong instead. Practice being good with the rough edges." - Elizabeth Gilbert, author
6. "You are the bows from which your children as living arrows are sent forth. The archer see the mark upon the path of the infinite and He bends with you His might that His arrows may go swift and far. Let your bending in the archer's hand be for gladness; for even as He loves the arrow that files, so he loves also the bow that is stable." - Kahlil Gibran, The Prophet
7. "Because I remember I despair, it is because I remember, that I have a duty to reject despair." - Nelson Mandela
8. "When one is out of touch with oneself, one cannot touch others." - Anne Morrow Lindbergh
9. Then there is the poem that, whenever I feel completely confused and utterly frustrated, I reach for these words and they fills me like nothing I can express; I am immediately comforted like a salve on an open wound, sealed and mended again. The poem is "The Journey" by Mary Oliver;
One day you finally knew what you had to do, and began,
though the voices around you kept shouting their bad advice -
though the whole house began to tremble and you felt the old tug at your ankles.
"Mend my life!" each voice cried.
But you didn't stop. You knew what you had to do,
though the wind pried with its stiff fingers at the very foundations,
though their melancholy
was terrible.
It was already late enough, and a wild night,
and the road full of fallen
branches and stones. But little by little,
as you left their voices behind,
the starts began to burn through the sheets of clouds,
and there was a new voice which you slowly
recognized as your own,
that kept you company as you strode deeper
and deeper into the world,
determined to do the only thing you could do -
determined to save
the only life that you could save.
Thoughts, quotes and those snippets of phrases that catch us and remind us of the deep current of aliveness that runs in our veins are so powerful, and to embrace the words and the energy as your day starts, on your way to work, or before going to bed, we can fill our minds with the sentiment in which they were written to remind ourselves we really are awake, are alive and that no matter what happens we can trust we are guided and solid in our path.