Raw Food in a Red Hot Minute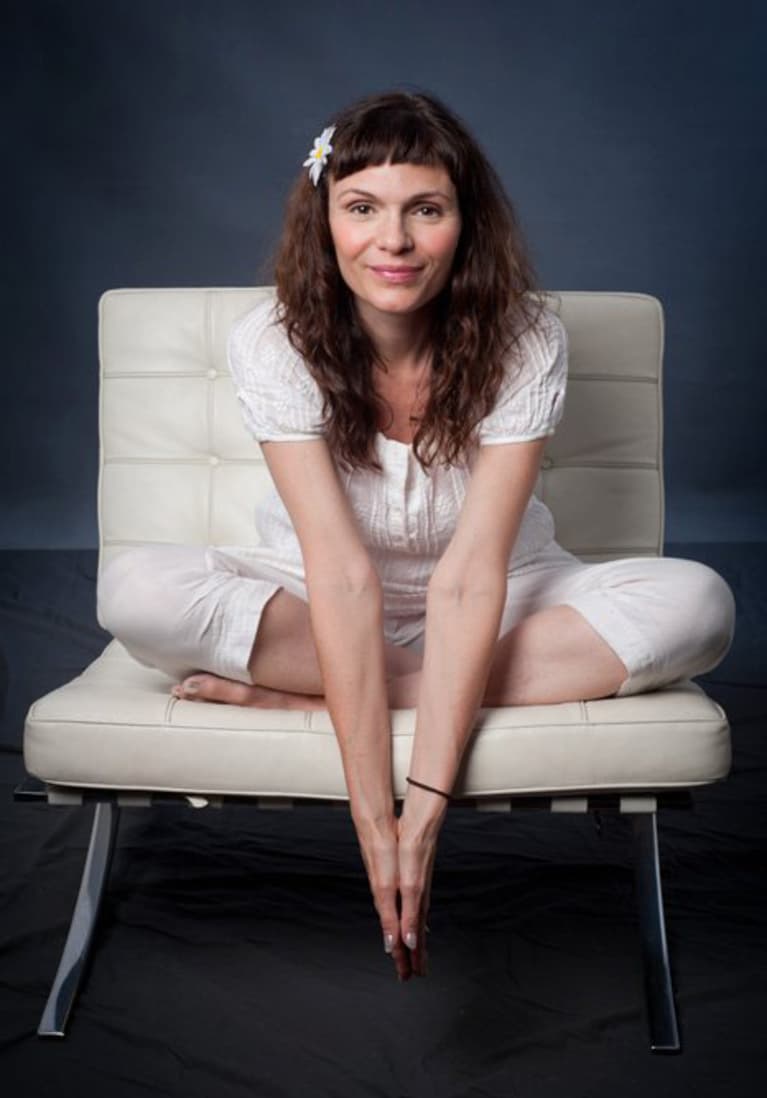 I love raw food. I make no bones about it. What's not to like? It's bursting with flavor, fills your tank with rocket fuel and gets, and keeps, you looking gorgeous. I had been bouncing between a cooked vegan and raw food diet for almost 15 years. I would go nearly 100 percent raw for a good three months and then like clock work, would fall off the wagon pull out my pots and pans with my tail tucked between my legs and start clogging up the old pipes again. Why? I felt great, needed less sleep I was glowing from head to toe.
So what was the defining moment? Well, to be honest, the reoccurring realization that I am by nature incredibly lazy and raw food takes work!! There's the daily shopping for organic fruits and veggies. There's the non stop chopping, dicing, mashing, grating, shredding, dehydrating to whip up those faux pizzas, burgers and 7 layer cakes.. and oh yes, let's not forget the clean up. My life was an endless stream of activity between my kitchen marathons to my daily reconnaissance to a slew of special markets. And when it all became too much, I would end up going to a raw foods restaurant and paying someone to do it for me. It was always delicious but ridiculously overpriced... shelling out $30 bucks for a juice and raw lasagna? You must be trippin'!!
Well, I am hear to tell ya there is a better, easier and cheaper way to live your life live! I have cut down my shopping bills and my prep time by 75 % by refocusing and streamlining my routine. Here are a list of my fave staples that'll keep you raw without wearing you out or breaking the bank.
1) Green Smoothies. When in a hurry whip up a green smoothie instead of juicing. It takes a quarter of the time and you get the extra burst of fiber. Don't get me wrong, I love my green juice but it takes much more time to clean and prep so when I'm on the go I will usually whip up an orange creamsicle smoothie in less than a minute:
2 bananas
3 handfuls of greens
5 oranges..chop off the peels to save time
agave to taste
vanilla extract to taste
1 cup purified water
6 ice cubes
blend 60 seconds...easy peasy
2) Salad Salad Salad. A funny thing has happened in the raw foods community. There is an obsession with making raw food taste like cooked food. Well, it is not and it never will be. Pizzas, enchiladas, burgers, tamales, meatloaf and mash. Sometimes these creations can be quite yummy but alot of the time it becomes a heavy, nut filled mess that leaves you tired and bloated instead of energetic and light. It's ok once in a while but I like to keep things simple and live. A fresh salad of greens, tomato, onion, avocado, red cabbage, olive oil, lemon and Go Raw's Spicy Seed Mix takes 2 min to prepare and less than a minute to clean. Sometimes to change it up I put a scoop of guacamole or nut pate on top. I usually devour 1-2 salads a day.
3) Spirooli. This fabulous light weight Italian gadget has 3 blades and slices and dices vegetables in wonderful shapes. Create zucchini chips for scooping up guacamole or raw linguine for about 30 cents a bowl in about 10 seconds. Top it off with the sauce of your choice and some rawmesan and you will have a gourmet meal in seconds. The cleanup is about 2 mins and the Spirooli costs about $35 bucks. Zucchini recreates the same texture as flour pasta and its bland enough to not compete with any sauce that tickles your fancy. Delizioso!!
4) That's A Wrap. When I want to change it up from the old salad stand by I wrap it up! Grab a big ol' collard green leaf and stuff it with sprouts, tomatoes, cucumber, onion, guacamole or if I'm feeling super lazy, I just throw in some store bought raw pate or hummus. If you live in NYC Organic Avenue has some yummy wrap fillers to stock your fridge with.
5) Chocolate Love. Here's a dessert that takes a few minutes to make and if you throw it in the freezer in the morning it will be ready by lunch time.
one jar of raw almond butter ( Trader Joe's sells one for 5 bucks )
1 cup of carob
1 cup of cacao
chopped walnuts
agave to taste
Mix it up
grease a brownie pan with coconut oil
fill and freeze
you can cut into squares after being in there an hour
Crazy Delicious!!
I try to buy organic as often as possible; although things that can be peeled like oranges, avocados and pineapples I buy conventional which saves alot at the grocery store. Raw nuts, nut butters, pineapple, oranges and agave I get at Trader Joes for a song.
So don't throw in the juicer and blender just yet. Raw doesn't have to be hard. I mean that's why we eat this way right? So we can get out there and kick butt in our lives. So hang up that dish towel and cutting board and get out there and start living!!!