Mastering Rest: 3 Tips for a Stress-Free Winter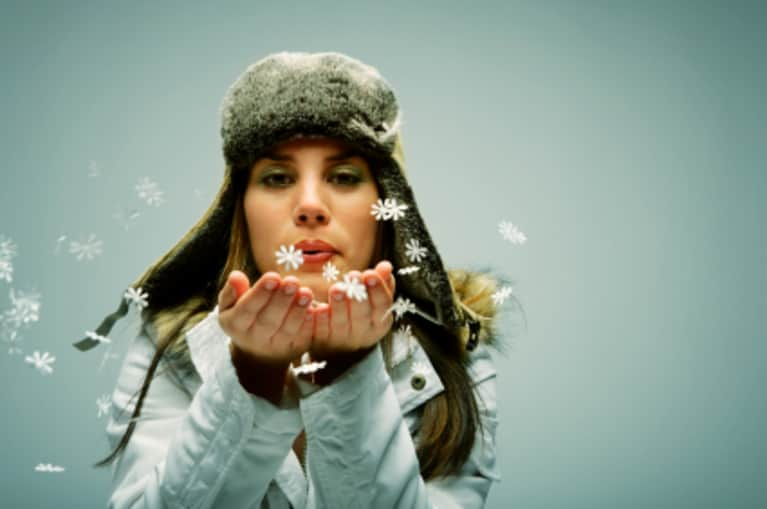 Winter is supposed to be a time of relaxation -- restoring and rejuvenating the mind, body, and spirit. But most people spend the colder months with overwhelming to-do lists and worries about the unknown future, which makes winter one of the most chaotic times of the year.
This is one of the reasons cold and flu season spans across the winter. When we do not allow ourselves the rest our bodies naturally need, we get sick, rundown, depressed and anxious. California based wellness expert & consultant for The Grand Del Mar, Nina Curtis explains that mastering rest is the single most important factor to improving the quality of your life.
People who get an average of 8 hours of sleep or more are healthier, happier, and fitter plus they live longer, over those who get less then the recommended 8 hours of sleep at night. Even though we know this, how come over 50% of Americans do not get enough sleep?
Nina Curtis shares, "Sleep problems are never sleep problems, they are mental problems." And if we don't look at what the root cause is, then the lack of sleep can cause depression including severe anxiety and insomnia.
The goal is to find the source of the imbalance. Understanding the overall balance of your lifestyle is a good place to start. If you are having a difficult time managing your stress this winter, the answer could lie in your sleeping habits.
Here are some foolproof tips to get a better night sleep and have a stress free winter.
1. Move. Move your body everyday for at least 30 minutes. The mentality of "working out" is restricting and sometimes feels like a chore. But doing an activity that you love is just as healthy as sweating away calories at a gym. If you enjoy dancing, then pump up your favorite songs and shake around. Do you love nature? Go in your garden or walk your furry pal. You don't need a gym membership to be healthy. Doing activities that you love will help circulate the blood and increase oxygen flow to the brain. When we are active we always sleep better.
Plus being active is not only good for your body but also great for your mind. People who are more active are usually more productive throughout the day. Which means when it comes time to go to sleep, the mind is not working overtime on do's and don'ts of the day, but rather satisfied and relaxed.
2. Go into Nature. Spending time in nature is one of the best ways to reconnect with the world and yourself. Start your day with a morning hike or nature walk to feel uplifted and refreshed. Being close to nature has a restoring effect on the human psyche. When we spend time outdoors we feel more balanced. And a contributing factor to sleep deprivation is being out of balance.
3. Breathe. The majority of people don't know how to breathe correctly. We over think things and stress naturally causes irregular breathing patterns. Being aware of your breath is a good way to get grounded. Doing activities to help you be present with your breath like mediation, yoga, spa treatments, or winter wellness retreats can help you learn how to balance the breath. When we breathe normally we have a steady oxygen flow to our brain, which helps us sleep better and more deeply at night.
Winter doesn't have to be stressful. It is designed to nurture, restore and recalibrate us. Give yourself the rest you need by listening to your body and let your inner voice be your guide.