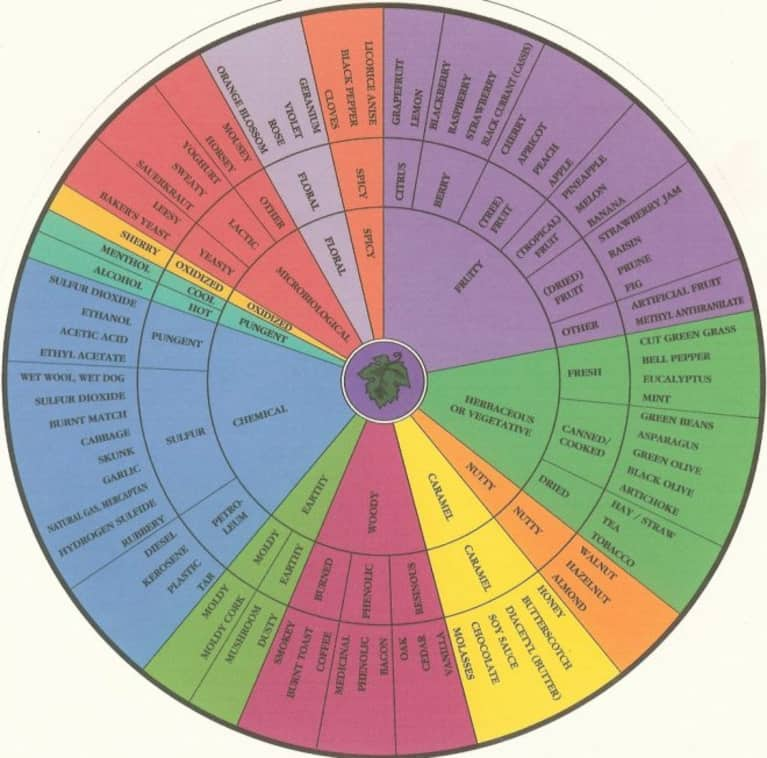 "Where do I even start?"
When people hear I'm a yoga instructor and practitioner many continue to ask questions and explain where they are (or are not) in their own practice. Many times a complete beginner will say that they have always wanted to try yoga but they aren't even sure where to start.
What style? What studio? I'm not flexible at all. My hips are too tight. How do I even get to the point where I'm concentrating on my breath when I can even forward fold?
My response is just to share my personal journey with yoga. The styles I've tried. The progress I've seen. What connected with me and my body. What didn't. And the main theme throughout my answer is the layers I've been able to witness in my personal practice, both physically and mentally. Layers from a more general knowledge, movement, and awareness to a more specific, honed, and deeper one.
And in a funny way, the first illustration that came to mind when I was pondering this concept was the 'Wine Aroma Wheel'.
Have you seen or used this before at tastings? It is a tool to assist in identifying aromas and tastes from the most general like "fruity" or "earthy" to more distinct like "citrus fruit" or "caramel" to the even more specific like "grapefruit" or "burnt toast". It's like your tongue and nose work through the process of awareness from general to specific.
This to me is a bit of how my yoga practice has been. At first I was only aware of general movements like trying to lower my torso over my legs in a forward fold. After some time came the awareness of trying to keep my spine straight and taking my chest more forward towards the legs. Then even more specifically came the mindfulness to engage the bandhas, lengthening on the inhales and going deeper in the exhales.
And through all of these stages I can look back and see such a tangible progress - not only in my physical strength and postures, but also in my mental and spiritual practice as well.
So where should you start? Wherever you can. Start in the general. Then give it time and let yourself find that natural progression towards the more specific.
Start somewhere. And let your practice take care of the details. You may be surprised at all the wonderful flavors that await!