5 Things to Ask Yoga Teacher Colleagues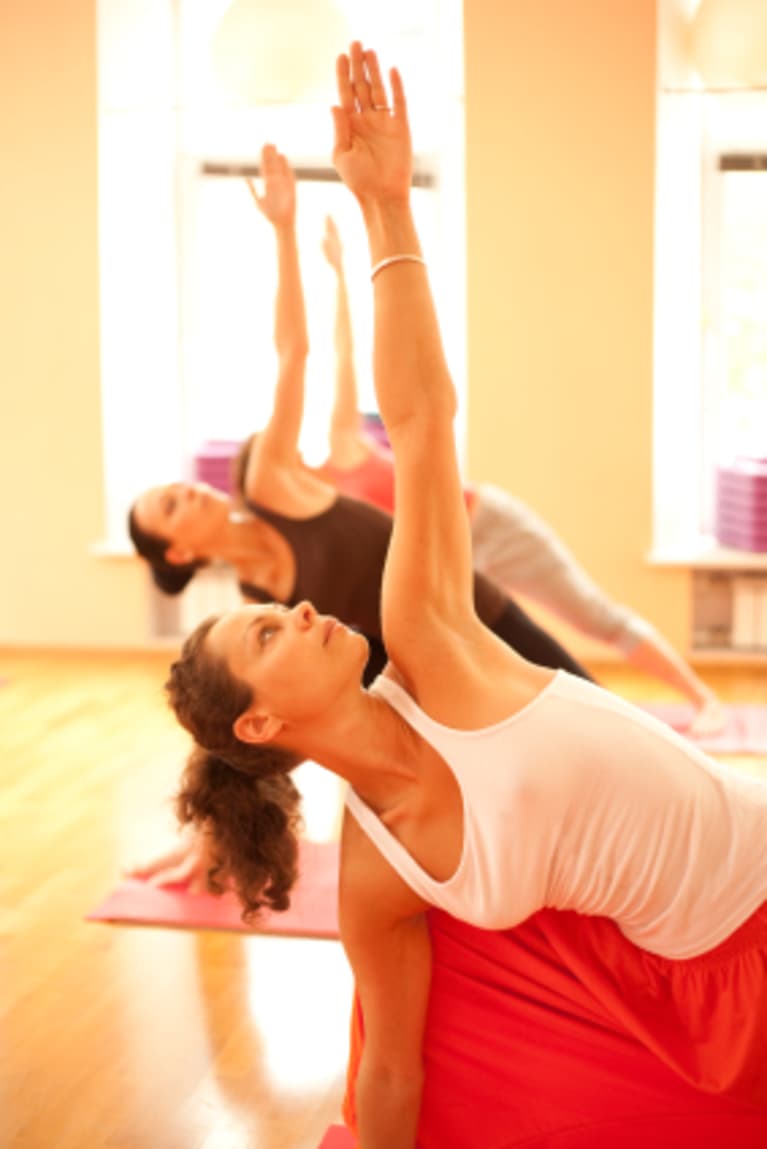 When I was a new yoga teacher, one of the biggest challenges was finding time to spend with my fellow teachers. We were all busy with teaching and when we weren't teaching, we were trying to schedule a class to take as a student, or we were running errands or trying to catch up on our sleep. There wasn't a lot of time to hang out, catch up or find out how things were going with each other's teaching career.
I try more these days to spend time with fellow teachers. Having a network of teachers is important for any teacher and now with Facebook and Twitter, there are lots of ways to stay in touch. But nothing beats sitting down and having a face-to-face talk with a colleague.
Teaching yoga can feel isolating at times, as we all have different schedules and teach in a myriad of places. I find that occasionally, in my local coffee shop, I run into fellow teachers and there's time to chat. Also, in the crossover between classes, we run into each other but there's never enough substantial time to really find out how they're doing.  Finding time to build connections can help your network grow, can help you learn what others are doing, can identify challenges that you may not yet have faced (but will) and can give you a chance to share ideas around practical issues as well as business needs.
In any meeting with a colleague, here are some things I would ask:
1. Where are you teaching these days? You never know what new gig your friend just picked up. Maybe they just started teaching at the cool new studio in town and you've been interested in making a connection there. Finding out each other's schedule helps each one of you identify new contacts and opportunities. There's also always the chance to make a connection with a new studio to cover classes when needed. Maybe you can help each other make the necessary connections to have that conversation with the right studio contacts.
2. What workshops and trainings have you taken lately? As teachers, one of the hardest things is to find the time and money to get additional training. But it's critical from a practice, knowledge and networking perspective. Find out from your friend what they've been doing and see in this exchange of information, if there are some new resources identified for each of you.
3. Share teaching scenarios (no names, of course) that have challenged you and brainstorm on approaches for the future. Yoga teachers have varied backgrounds due to different training, teachers and years of experience. I had a great conversation recently with a colleague about a student that has a severe elbow hyperextension issue. We were able to create a "yoga treatment plan" for my next class and it was so helpful to talk to another teacher.
4. What trainings, workshops or retreats do you have scheduled? These days, teachers are doing all sorts of wonderful workshops and classes emphasizing different yoga styles, meditation techniques and poses. Many teachers are leading retreats in cool places. Find out what they're up to just to stay informed and share information about what you've got on your plate. There may be opportunities to collaborate in the future and/or you may also want to share how you each approach similar workshops on things like running and yoga, yoga for beginners or other specialized content.
5. What classes are you taking and where? Teachers need to be creative so they can fit in time for their own practice. Many take class at studio(s) where they also teach as studios allow them to take classes at no charge. Teachers will share what they love about the classes they take and it may be a chance for you to find a new favorite class.
On a practical level, share deals on travel, yoga clothing or equipment, classes and workshops. Talk about business challenges, like tracking information, tips for finding administrative time to manage your business as well as ideas that have worked for marketing classes and workshops.
Sometimes we feel isolated around growing our individual yoga businesses as well as growing as yoga students. Once we start opening up and sharing ideas and questions with our colleagues, we may find that others are facing the same issues. As yoga teachers, we belong to a wonderful network with information to help us each grow and prosper both individually and together.