Open Up to Life's Challenges & Discover Who You Are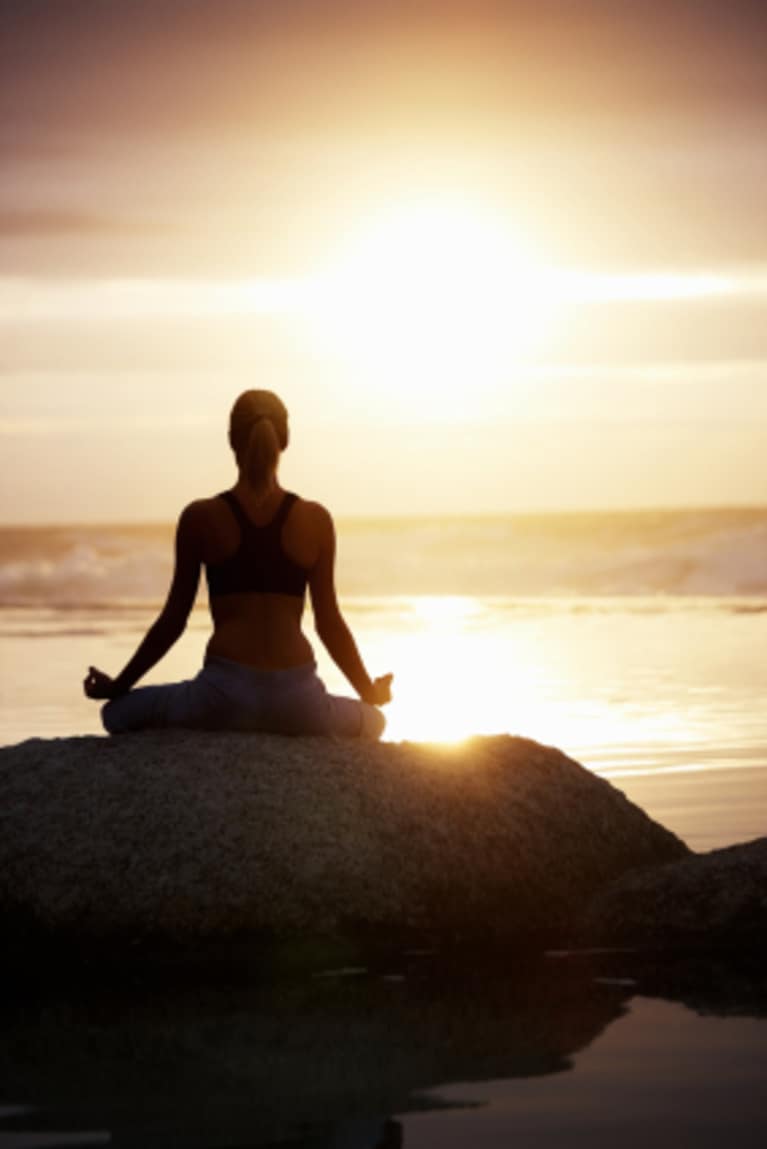 Life can sometimes throw you into a seemingly chaotic and pretty confusing place, bringing on daily anxieties and a host of blindsided circumstances. These incidences can put you in a position where you feel you have to quit anything and everything that was or is, a part of that crisis phase no matter what. For me, it wasn't some divine calling or enlightened spiritual awakening that forced this transition, it was the Universe telling me under no uncertain terms would I be able to continue operating the way I had -- serious health issues popped up and that deep seated, gripping anxiety that, with what I call my "perfect storm," festered and permeated my relationships with everyone I connected to; clients, family, friends and most importantly, myself.
As this experience ripped through every moment of my daily life, tearing at anything that was not serving my inner peace or my health, I had to step back and accept that if I was to move forward and be whole and authentic to myself, I would have to acknowledge where I was in the craziness and find a way within me to embrace the challenges and finally listen to my own calling. I could only believe that doing so would bring me to a place where I would grow into a happier, stronger and more balanced version of who I am. I can tell you it has been at times paralyzing, emotionally upsetting and really, really frustrating.
The never-ending, suffocating pressure certainly had me tempted time and again to succumb to the fear, the worry, the monkey-brain thinking that consumed my thoughts, but I accepted that the "powers that be" had sent me a fire storm to once and for all help me get a handle on knowing who I really am. The surge of anxiety and streaming chaos forced the person I had been all my life to own up to the traits that had so negatively affected me, and be ready for what was to come from the release of thoughts that were no longer serving me or my interactions with others. In response to this humbling reality I started to;
Operate with the idea that "If something does not feel good for you, then don't do it." When you go against what your gut is telling you, you betray your soul.
Accept that old habits and behaviors may not be authentic and not in my best interest.
Realized that I had disassociated with my own desires while serving others and gave myself permission to pick up where I left off years minus the guilt.
Tap back into my faith; I am a spiritual, idealistic person and denying that was not serving me; I am more balance when I can believe in something greater than myself.
Be super grateful for the crisis; had the experience of illness not come to me I might never arrived at a place where I am learning now, who I can become.
I'm faced with challenges every day that feel uncomfortable and awkward and I have slip ups and set backs all the time. Now I recognize what is happening, I opt not to become a victim to the crisis or the anxiety and listen to my inner sense knowing and shut down the spiral worry thoughts before they undo all my good work.
Here are a few ideas to take into your day when the challenges have you flustered;
1. Do just one small thing to make today alittle brighter.
Realize that even the smallest shift in perception and behavior can give you a more grounded, peaceful and centered YOU. Something as simple as helping a friend, hitting the pillow early with a good book, eating healthier, exercise are all solid options to being brighter and lighter in attitude.
2. Embrace your own brand of feel good.
We're are not all alike, each of us has our own way of taking things on and managing life's heavy-duty stuff. Open up to the possibility of new interests, new places, people who give us a sense of feeling great about ourselves, even consider a new living environment or new neighborhood. Cultivate what feels really good and do more of it. Seek out those who validate your experiences, support your transition and reward yourself by spending more time with them.
3. You are in charge of how you relate; it's OK to take a break and review.
We are allowed to review and reset our inner frequency whenever we are feeling out of balance or slightly weird about anything. Taking a walk outside, a yoga class, a run, a short meditation, journaling or a five-minute regrouping. Giving yourself that time to be present in the day, acknowledging that we are all in a state of flux and challenges are going to come no matter what, can let you be more grounded to accept whatever might whirl into your life and shake it up; we have the capacity for anything we desire, all we have to do is show up and be OK with the changes, the challenges and all that come with it.
Letting the idea of a life challenge be more of a dare to overcome something that is not serving me gives me a chance to see it as a manageable, doable task, not something to overwhelm me, be feared or painful. An excuse to greet a part of myself that I have kept locked away - no more hiding, no more insulating from what "might" be and just be really good with the truth that I'm doing alright no matter what the situation.