3 Lessons From Yoga to Incorporate into Your Everyday Life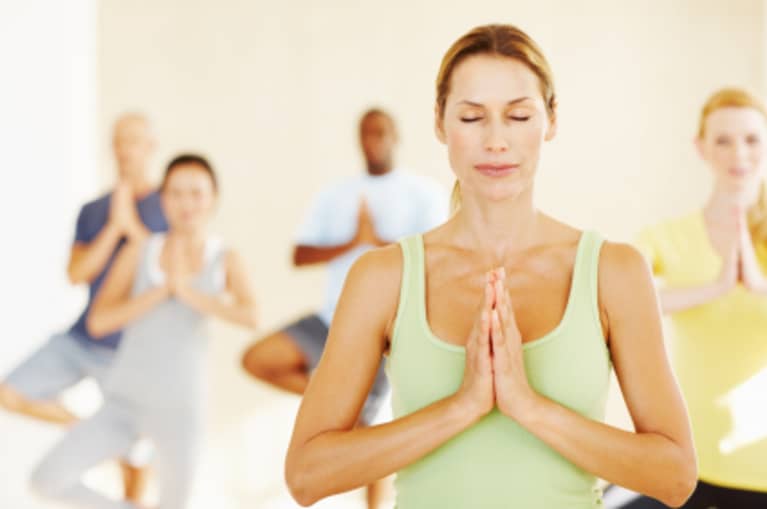 Here are three of my favorite life lessons from yoga which anyone can take off the mat and into their everyday lives:
1. Lead with Your Heart
What motivates most of your decisions? Is it your passion for something or someone? Or is it just a way to earn money? While money certainly is a necessity in life, when you allow it to make all of your decisions, it can hold you back from pursuing a life that would make you happier and more fulfilled. What brings you joy? How can you incorporate that into your life? Start with what you want to do, and try to find a way to turn it into something more, like a volunteer project, nonprofit, a career or your own business – it could be the first step in creating a more fulfilling life for yourself and others.
2. Set your Intention in Every Activity
Motivational speaker Tony Robbins talks often about finding your own purpose for items on your to-do list. Try to find ways to make your obligations useful to you in some way. If you "have to" go to a meeting, think of something you want to learn there that would be useful to you, find someone on the meeting roster that you would like to network with, or invite everyone at the meeting to that charity fundraiser you've been planning. Create your own reasons for doing what you would have done anyway. This will fill your days with "get-to's" instead of "have-to's."
3. Live in a State of Gratitude
You cannot be in both a state of gratitude, and a state of fear and anxiety. When you notice that your are becoming stressed and anxious, picture something or someone you are grateful for. At first you may only think of a few things, but with practice, all kinds of memories and thoughts will flood your mind instantly. The more images you can fill your mind with, the more powerful this exercise will become. By creating your own state of gratitude in the midst of stress or fear, you are changing your energy and your body's biological response to stress. Let go of the feelings that do not serve you. Gratitude and fear are mutually exclusive, so focus on the feeling you would like to experience more of.