Ayurvedic Alternatives to Cold Medicine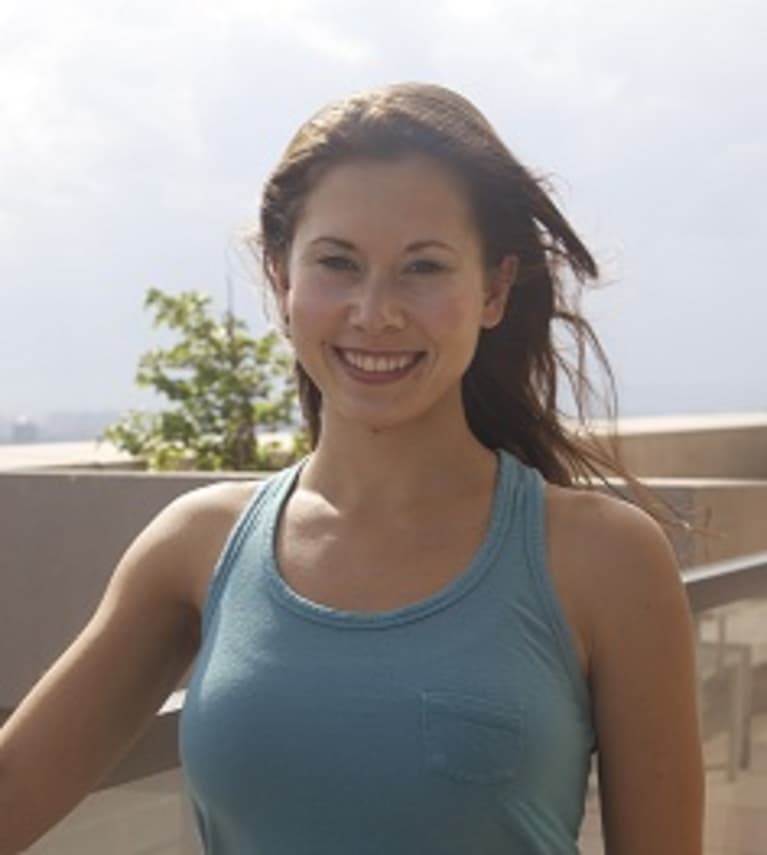 Late January and early February seems to be the time of the year when people start to get sick in bundles. Entire offices of sneezing folks, kids with runny noses, people coughing on the subway, and at least a few friends changing plans last minute because they are sick.
Recent holiday overeating coupled with the lack of sunshine, and cold weather weaken our immune system and make us vulnerable to mean colds and dreadful flus. While the idea of spending a week in bed watching movies might sound tempting, being sick sucks!
According to Ayurvedic medicine, the common cold results largely from an imbalance of the Kapha and Vata doshas. Vata is responsible for immune system. and Kapha is responsible for the respiratory system and lungs. Build up of Kapha can lead to sneezing, cough, and runny nose.
If you're suffering from a winter cold, here's a recovery immune-boosting program to try:
Turmeric Ginger Lemonade (My Favorite!). For .5 liter thermos (approx 16 oz):
Juice of 1 whole lemon
2-3 inches of fresh ginger, ginger juice or 1 heaping tbsp powdered ginger
1 tsp turmeric (can add up to 2 tsp if you like the taste of turmeric. It takes some getting used to)
1 tsp cinnamon
½ tsp clove in powder
2 tbsp raw honey
Pinch of cayenne
Steep everything in hot water and sip throughout the day. It will make your entire body warm! Turmeric ginger lemonade is a great cold prevention immune boosting winter drink on its own. It is cheap and effective! Your body will thank you for it!
Pineapple Ginger Shots (2X a day):
cup of pineapple
2 inches of fresh ginger
Juice and drink. If no juicer blend, strain, and drink.
8 ounces (1 cup) almond milk
1/2 teaspoon turmeric
1/2-inch wide round slice of ginger root, peeled and finely chopped
Pinch of cinnamon
Pinch of cardamom
Dash of cayenne pepper
1/2 – 1 teaspoon honey or other sweetener
All Things Warm and Spicy:
All my food gets a generous dose of powdered ginger, black pepper, turmeric, cinnamon, garlic, and chili peppers.
I try to pamper my feet with a warm sesame oil massage before bedtime.
Don't forget to cover your head and keep your feet warm!
Notes: Ginger can reduce excess Kapha and stimulate circulation, making it the best medicine for colds and flus. Ginger, holy basil, cinnamon, licorice, black pepper and cloves help restore balance to Kapha, as well. Turmeric helps keeping the lungs clear of phlegm and activates the liver. Garlic helps to build up immune system. Warm temperatures are important to keep both Kapha and Vata balanced. Honey and cinnamon strengthen the immune system and protect the body from bacteria and viral attacks. 
What's even more important is what the program EXCLUDED - so stay away from!
Dairy - Most dairy, especially yogurt, cheese, and ice cream are considered mucous-forming in Ayurveda and will aggravate congestion symptoms if you have a cold.
Sugars - Excessive sugars create heaviness and increase mucous.
All things heavy and cold - When you have a cold desserts, bread, nightshades, meat, nuts, and bananas should be avoided. Hold off your cold drinks until you get better!