4 Ways to Celebrate & Honor Who You Are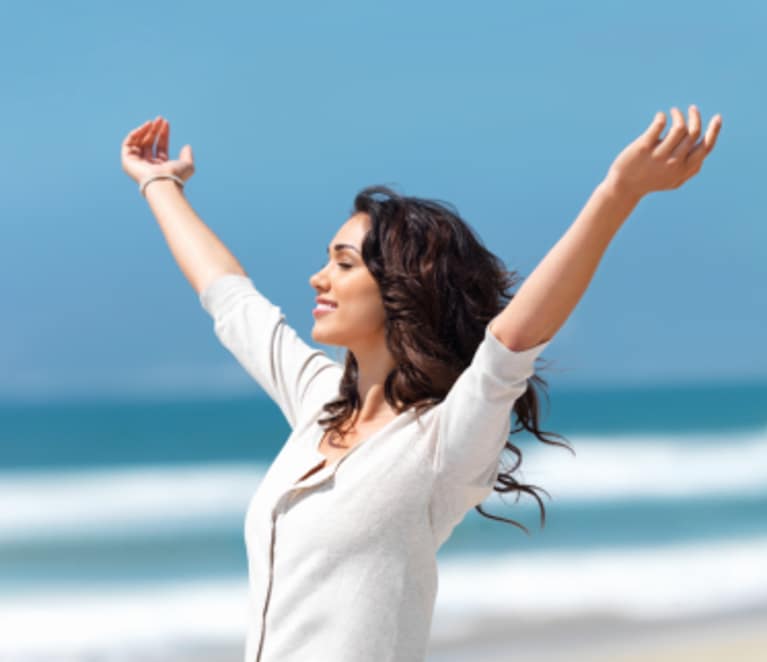 This month it was my birthday, and it got me thinking about the practices we have around celebration, and how we can hold the intention of celebration and reverence in our daily lives.
Our yearly celebrations may include rituals such as lighting candles and gathering around those who are special to us so we can share the moment. We may reminisce and think of what we are grateful for.
We may be extra kind to ourselves on these days, pampering our bodies, giving ourselves more rest, savoring delicious foods, and simply being joyful for our life. Because after all, if we deserve it on any day, today is the day…
What I got curious about in my reflection is, whether sometimes we wait too long to celebrate. Saving celebration for only special occasions.
Mostly, I believe, we are in the habit of celebrating milestones and achievements. Which is wonderful. However, I wonder if we could take more time to have reverence simply for being who we are?
Giving ourselves the opportunity to recognize and appreciate ourselves fully. Developing rituals and practices that honor our body and our deepest needs. Bringing a touch of sacredness to everyday living.
Because what we focus on can only expand. If each day we give ourselves the gift of authentically celebrating who we are, we would cultivate such a deep-felt joy that is grounded in our core and naturally permeates into our lives.
So in light of these thoughts, here are four ways I feel we can hold the intention of celebration each day of our life:
1. Celebrate our body through appreciation. Treat our body as a sacred temple, showing it love and kindness. Be conscious of what we put in and on our bodies and whether we are meeting its needs for nourishment, movement, rest and connection with nature.
2. Do what we love each day. Celebrate our deepest truths and unique gifts by listening to what we desire within our souls, and then bringing forth those desires into our lives. Grow within ourselves, contribute to others, and express ourselves fully each day.
3. Recognize and connect with the beauty of the world. Be curious about our experiences and how we interact in life, watching with wonderment, and noticing our gratitude for even the smallest things -- allowing ourselves to feel appreciation from the inside out.
4. Share our love and joy with others. Authentically communicate experiences, and welcome true connection with others. Listen deeply, be fully present, and give generously from our hearts. Honor what we see in others and ourselves, approaching our relationships with compassionate care.
So, reflecting on your own life...how would you love to celebrate the gifts of your life more fully today?