Can Yoga Heal Trauma? I Think So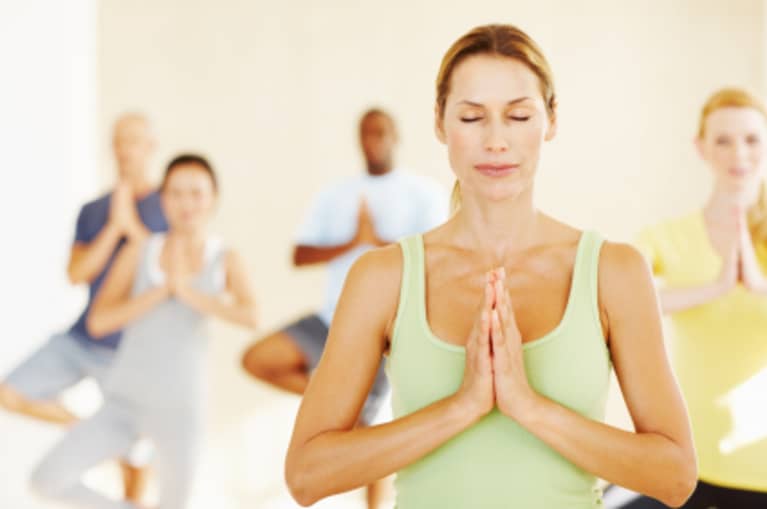 When women in a yoga studio gather to talk about the benefits of practicing yoga, they use language like; getting grounded, being present, gaining an awareness of personal strength, feeling more balanced, and being able to better manage one's thoughts. But as individuals who are living with the trauma of abuse in their past, and with chronic anxiety disorder, these women experience yoga a little differently.
For most people who have discovered yoga as part of their healing process, being grounded literally means consciously feeling and recognizing their feet on the floor; to be present in your body means knowing you are safe, capable and able to reject the sense of fearfulness that can haunt these survivors. When someone has internalized a traumatic episode, this sense of stability and safety is lost on the emotions and memories that can flood the psyche, pushing a flip book of episodes and flashbacks into an otherwise normal, average day.
People who suffer with the sometimes debilitating anxiety and gripping fear that can come with living a life affected by a traumatic history, can find it extremely difficult to stay aware of their own body; they find they lose their sense of balance, any cognitive awareness of their environment can be altered, blurred vision, an inclination to cower at loud noises, be startled easily, jangled nerves, shortness of breath, even anxiety-induced insomnia can arise -- anything from a violent scene in a movie to their heart racing from simple, fun excitement can be a trigger for slipping into anxiety and losing what is so important; that sense of grounding and feeling protected.
This pattern of remembering traumatic events is a very common symptom of post traumatic stress disorder (PTSD) a clinically diagnosed, chronic anxiety disorder that can develop in certain people and certain personality types, after they are involved in trauma, be it an assault on them personally, the devastation of war, a sudden death in the family, break up of a relationship, losing their home, or a car accident.
While traditional anxiety medications have been prescribed to treat the condition, studies report that thousands of people are rejecting these drugs due to their highly addictive properties (for many anxiety sufferers, the side effects from the medications can do more damage than good). The good news is that in many cases yoga have replaced pills. The natural healing benefits of a regular yoga practice is saving many from years of drug dependence and lose of vitality and hope in their lives.
Hopefully more doctors will soon be prescribing yoga as their preferred choice of medicine
I certainly think that yoga can heal trauma, and experts are starting to agree as well, but what do you think?