Jon Kabat-Zinn's Mindfulness Meditation Tips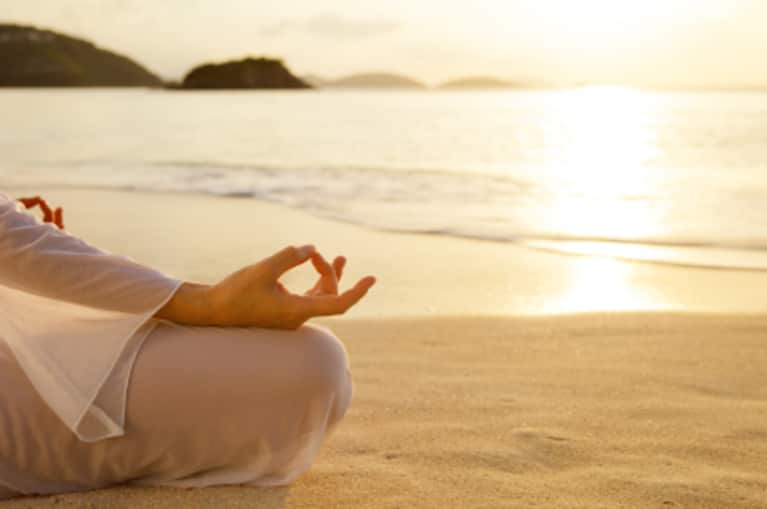 Mindfulness master, Jon Kabat-Zinn, recently did an awesome interview with TIME magazine where he talked about beginning a mindfulness meditation practice. Here are some of the highlights:
Kabat-Zinn on beginning mindfulness meditation:
Any way you feel like beginning it is good. The important thing to understand is that it's not about a particular method or technique.
The real way to start is to be open to experimenting or playing with the possibility of noticing what you're experiencing in this moment and not to try to feel differently. Most people think that to meditate, I should feel a particular special something, and if I don't, then I must be doing something wrong.
That is a common but incorrect view of meditation. Mindfulness is not about getting anywhere else — it's about being where you are and knowing it. We are talking about awareness itself: a whole repertoire of ways of knowing that virtually all come through the senses.
My working definition of mindfulness is the awareness that arises through paying attention on purpose in the present moment — non-judgmentally. And the non-judgmental part is the kicker, because we've got ideas and opinions about virtually everything. Our consciousness is almost always colored by our likes and dislikes. All highly conditioned, habitual behaviors really comes down to this: do I like it or not, do I want more or do I want to escape? That's all going on below the surface of awareness and it runs our lives.
Kabat-Zinn on what mindfulness really means:
Mindfulness isn't about getting your way or meditating so that you can be better at something. My definition of healing is coming to terms with things as they are, so that you can do whatever you can to optimize your potential, whether you are living with chronic pain or having a baby. You can't control the universe, so mindfulness is involves learning to cultivate wisdom and equanimity— not passive resignation—in the face of what Zorba the Greek called the full catastrophe of the human condition.
If you're sold on mindfulness, Kabat-Zinn says shoot for 15 minutes:
There's no real prescription but I would say it's good to try 15 minutes: long enough so that you get really bored and antsy and learn how to make room for unpleasant moments.
You have to have it be long enough so that you experience a lot of different body and mind states like the discomfort from being still. Then that becomes your teacher instead it being bad or an impediment to being mindful. You notice any thoughts, like 'I hate this,' 'It's boring and stupid' and then recognize that these are just thoughts. You may have lot of emotions like impatience and frustration and think, 'Well I just can't meditate' and perhaps you get down on yourself or decide to throw in the towel.
You can check out the rest of this awesome interview over at TIME here.