Why You Should Practice Gratitude Daily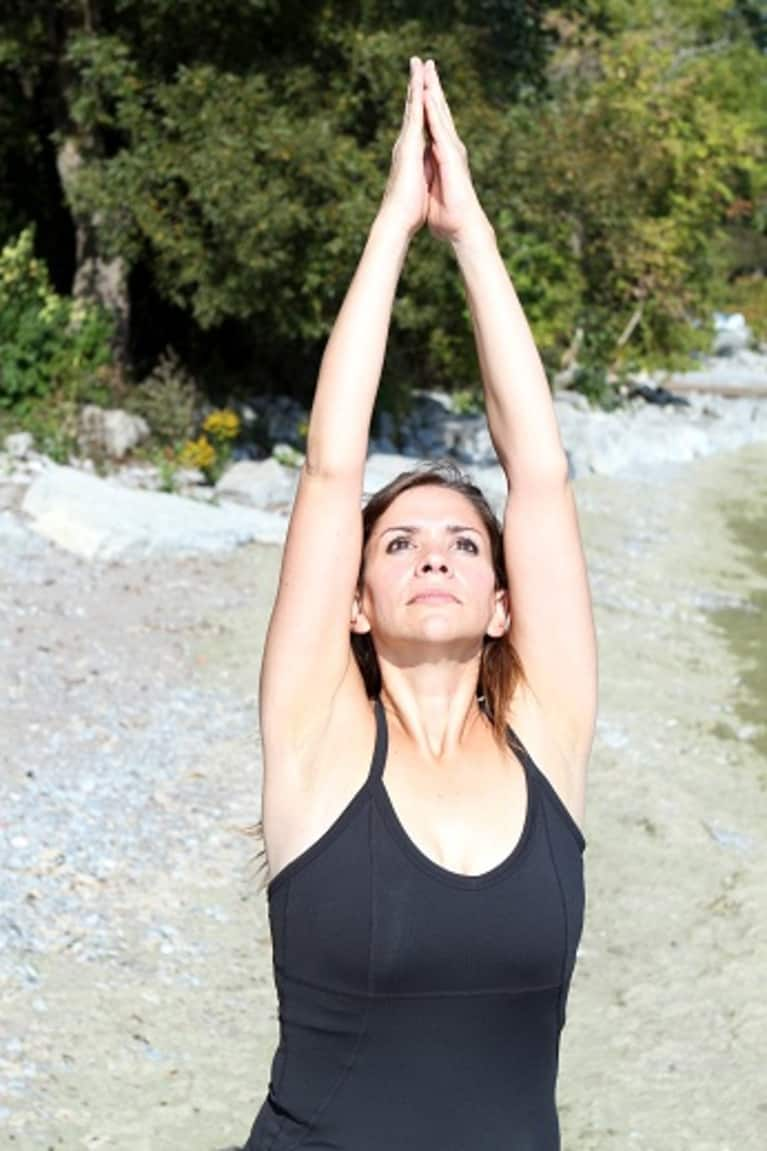 "Just think how happy you would be if you lost everything you have right now, and then got it back again." ~ Frances Rodman
We live in a world full of wants. Very seldom are needs considered as we are so truly blessed that we need rarely give them a second thought. Yet in a world full of wants, what gratitude do we ever really feel?
Pause just a moment to ponder over your current wants. Today you want happiness and oh, oh, oh maybe that new pair of boots in the mall, or that nice car you spotted on the road yesterday, or to be skinnier or to be prettier, or smarter, or to have a bigger house and more money. Sure, everyone wants something. The ironic point appears when I ask my yoga students to consider their wants during savasana or guided meditations as rarely do they come to me after and tell me that their want is that which they already have. They always want something based on a comparison with what they see other's having, or other's wanting. Never are these wants based on who the individual truly is, merely who they feel society dictates they should become.
Why is it that the second we receive or gain something we wanted do we no longer want it? In all my conversations with students and people, even those claiming deep interconnectedness with their self and all of humanity no one wants what they have. When I think about the things I want they include things I presently have. I want my husband, I want my children, I want my family, my home, my bed, my dog, my yoga practice, my health and my body and mind. We never want what we have because this epidemic of want facing the world seems to be driven merely as a form of collecting. To collect stickers or baseball cards even. It would be terrible to find yourself at the end of the life finally realizing that what you wanted was with you all along, unappreciated, unnoticed.
When you truly want something that feeling never goes away. You will always want those things. Being happy with what we have now, wanting what we have now brings more peace and solitude than anything in the world. Contentment or solace found in the knowledge that we are abundantly blessed with so many gifts changes the way we think, the way we deal with life and thus energizes the life within us to step forward into the world with positivity, strength and the ability to endure all.
From today forward, want what you have and you will find there is nothing left to want. Love what you have, love who you are. Yet most importantly, always look at the cup being half empty or full analogy and disregard it completely. This is your cup, and your cup is always full; full of matter, full of air, full of possibilities. Waking up each new day accepting that your cup is full brings you to the entrance of the path to enlightenment. From this place everything is a blessing. An alarm clock waking you in the morning is a blessing to remind you that you are in fact alive. A job, no matter how mundane is still a job, and something many people do not have. Your family, even when you are at odds with them too are a blessing as many people would give anything to have one.
Today, count your blessings, and think about the things in life you want. Ensure these wants are things you have already received. Continue to want them, continue to be thankful for them and go forth with gratitude.