6 Travel Must-Haves for Green Goddesses On-the-Go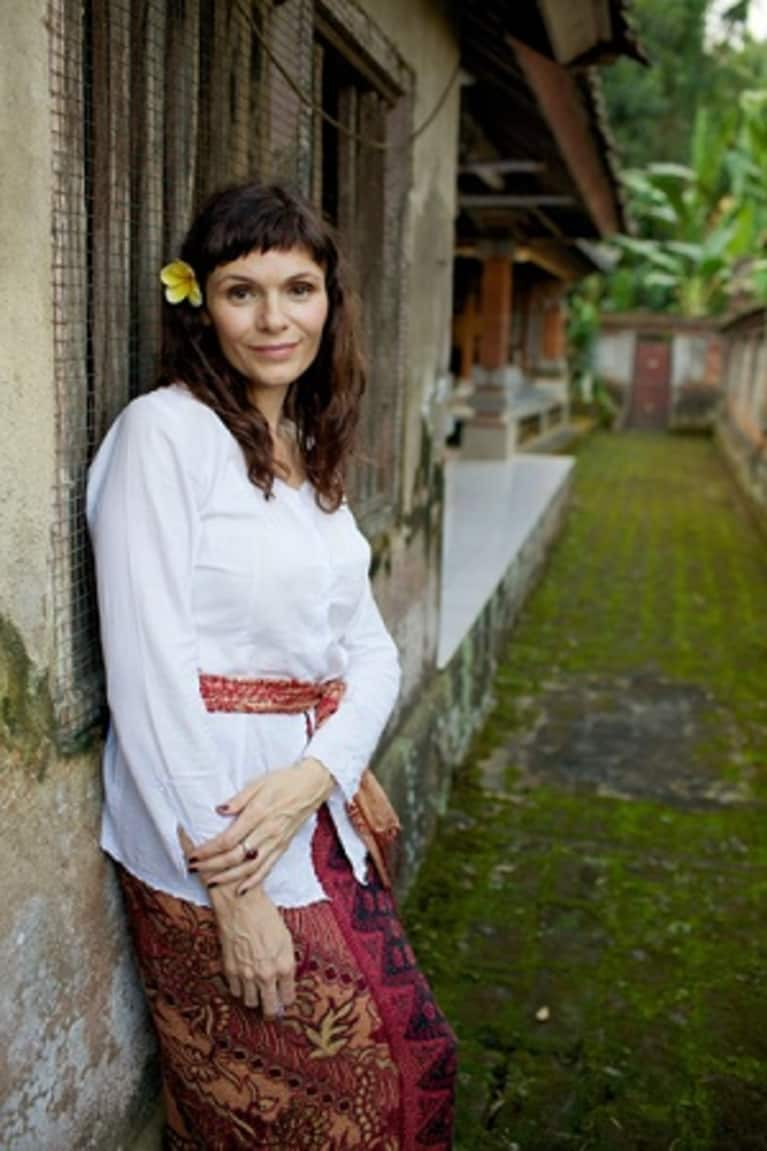 For years, I would travel with two bags. One light carry on with all my neatly rolled wash and wear clothes... and then, the monster bag that I would have to check; filled with my supplements, hair dryer, flat iron and 2 months worth of toiletries in all shapes and sizes. Sometimes it would make it around the world just fine. Other times, I'd reluctantly open the bag to discover a gooey conditioner and SPF 30 stew. In addition to the hot mess that often lurked within my bag, I always had a pang of guilt about all the plastic I was leaving behind in countries that were not up on recycling.
Fast forward to a lazy Sunday in October 2009 in which I devoured whole Colin Beavan's "No Impact Man". You know Colin? the guy who lived 100% green in New York City with his wife and child for a year? Well, that did it for me. Something had to change. I tried Colin's suggestion of washing my hair with baking soda. I'm sure any man would be fine with that. Not workin' for me. So I made it my mission to create a routine that would allow me to travel light and keep it green, while staying beautiful, Guess what? I have never been met with suitcase soup or have had to check a bag since. Are you ready for the low down? Well, here are my tips for being the ultimate Green Goddess On The Go:
1) Shampoo Bars: Especially the natural ones. They're inexpensive, wrapped in paper and your hair will feel and look amazing. They are mostly made by small mom and pop companies so you're supporting small businesses too! My fave bars are from Sweet Creek Herbs.
2) Apple Cider Vinegar: Forget the nasty conditioners that just coat your hair. 1/10 ACV to 9/10 water and your hair will be so shiny you will blind oncoming traffic. A small eco-friendly glass bottle will last a month and you can buy it in most any country.
3) Himalayan Salt Deodorant Egg: Green packaging, keeps you smelling pretty for hours and you get to raise your vibrations. What could be better?
4) Virgin Coconut Oil: This oil will nourish your skin like no other and comes in planet lovin' glass jars. The beauty product of choice in southeast asia. A tablespoon a day also keeps your thighs ultra slender. How many things can you say that about?
5) Olive Oil: When in Rome, Greece or anywhere in Europe for that matter go for this oil of the gods. It's been keeping Mediterranean women winkle free for centuries.
6) Tooth Soap: soap for your teeth in glass jars. It also comes in crazy flavors like chocolate mint and passion fruit when you're feeling the urge to break out of that peppermint rut.
So the next time you cash in those miles and book your round the world ticket you can leave that extra bag at home. Your arms will love you. Your skin will love you and most of all the planet will love you....and isn't that what it's all about?