The Democratization of Yoga & Meditation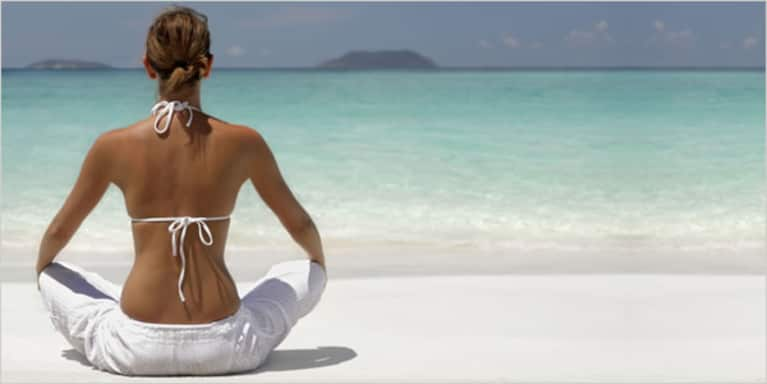 The "McDonaldization of yoga." The "Wall Streeting of Meditation." I'm hearing these terms a lot lately. In fact, that is how one studio owner described what she saw as the desecration of these thousands year old practices. I have also watched the uproar a recent New York Times article created by speaking to the physical risks that can be associated with yoga. In many ways it seems as if the ranks of the yogic community are closing, as if to create some kind of a metaphysical velvet rope around the practice. A studio owner recently said to me, "yoga and meditation should be not be practiced by people who have not taken the time to truly understand the spiritual side. They just aren't able to appreciate the deeper elements that yoga and meditation offer."
And that is where I started to draw the line. Yes, I know that people used to spend years sitting outside the gates of a monastery just for the opportunity to meet a master from which to learn the finer points of meditation. I have heard stories about would-be Buddhas sitting in silence for days and weeks hoping they would be granted an audience. But that was then, and times were different.
We live in a 21st Century world that moves in milliseconds and connects us to terabytes of information with the wave of a finger. Ours is a world that our Neolithic bodies just weren't wired for, which is why now more than ever there is such a need to expand the practices of yoga and meditation beyond just the devoted few. We need to open the practice up to all types of people and personalities, so that they can bring what kernels of truth they can find into their own lives.
Those who practice know that neither yoga nor meditation is cures for all of society's ills. They are not a snake oil for the modern age. They are traditional practices that work on both the physical and metaphysical levels – depending on what the practitioner wants. The funny thing is, once someone puts a toe in the water, they inevitably want to wade deeper and deeper until they are fully immersed. And I say let them. Let them join at their own pace. Let them sample what they are comfortable with. But instead of putting up a velvet rope around the practice, we should instead open the doors and invite even more people in. 
Yes, instructors must maintain a certain level of respect for the practice in order to teach properly. But they must also maintain a level of acceptance and awareness; acceptance of anyone who wants to learn and a willingness to teach anyone seeking knowledge. As important, like any parent, they need to maintain an awareness of their student's skill levels so that they can adjust their approach based on their student's abilities, rather than just pushing them to their limits.
Let's face it, some come to yoga just to condition their bodies. Others do it in an effort to maintain their overall health. Others still want to gain a level of spirituality they are missing. Instructors of meditation and yoga need to realize this is not a one-size-fits-all practice, but a practice that has withstood the test of time because it is flexible, pliable, and able to work into almost any lifestyle.
Yes, there is a growing concern that the purity of the practice will somehow rot out from under itself. But do you really think that will happen? The flip side is would it really be so bad if more people from Wall Street and Madison Avenue learned to reduce their stress and act with more compassion or a feeling of equanimity? Would it undermine the practice if an executive learned how to reduce his or her stress and minimize the distractions in their lives?
I say let as many people try yoga and explore meditation as possible. Let as many people walk away with the seed of knowledge as can be planted into their lives. But let us instructors be careful, not of the people we teach, but of how we teach, to ensure that we are the example for those seeking direction. It is not our job to let our egos ruin the practice by suing each other over who created what sequence. It is our job to take the frustration, the confusion, and the pain that students bring to us and help them redirect it, because that is how the world will change. Not by putting up a velvet rope around this wonderful practice, but by keeping it as a practice of acceptance, of inclusion and of growth and by opening it to as many people as possible.
Otherwise we are just perpetuating the very issues we are all trying to overcome.