Teaching Teens to Manage Stress with Breathing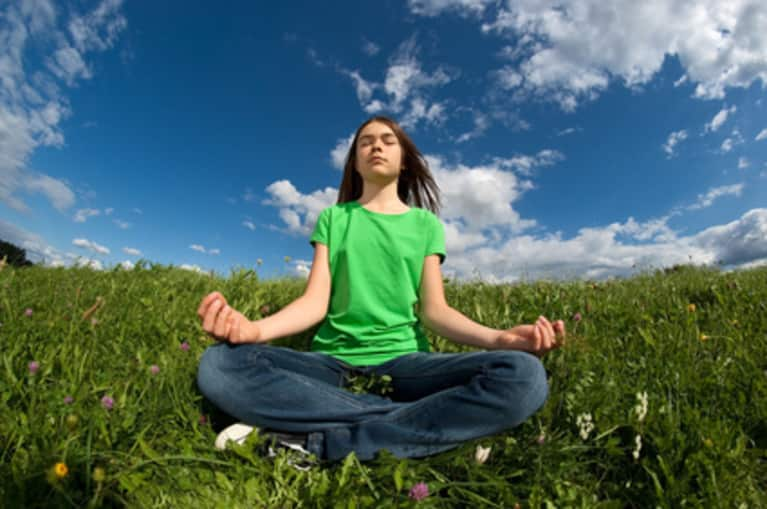 In today's world, stress is unavoidable. For teens, an already biologically tumultuous period in their life is compounded by busy schedules, academic and peer pressures. There's little down time without some form of electronic device ringing or vibrating to distract them from much needed relaxation. The average teen's body is in overdrive which takes a major toll on their physical, emotional, and mental health.
Teaching teens how to breathe in a way that relaxes their entire system, and reminding them to do so often, can significantly increase their ability to cope with stress. Stress is here. It's not going away. But, if we can give our kids effective tools to cope with their stress, they will carry those tools with them into adulthood. In fact, building up a tolerance for stress is achievable. Being able to manage stress effectively can have many positive side effects. People who can tolerate reasonable amounts of stress with ease tend to be more resilient, flexible, adaptable and optimistic.Well managed stress can actually increase self motivation and keep us goal oriented. These are all valuable qualities for teens to develop and the earlier the better!
Slow, deep breathing activates the parasympathetic nervous system which secrets hormones that calm us. When we teach our children (as well as ourselves) to utilize deep breathing techniques, we teach them to turn to their own natural resources to facilitate calmness and stress management. The more they utilize these natural resources, the more they increase their stress tolerance.
Below is a video demonstrating a breathing technique for helping kids and teens cope with stress. Notice the technique includes simple movement to help anchor the teen mind in the practice. This practice is simple enough to be utilized in a classroom or at the kitchen table.